Tom Perrotta, The Leftovers

Quotes

Find the best Tom Perrotta, The Leftovers quotes with images from our collection at QuotesLyfe. You can download, copy and even share it on Facebook, Instagram, Whatsapp, Linkedin, Pinterst, Reddit, etc. with your family, friends, colleagues, etc. The available pictures of Tom Perrotta, The Leftovers quotes can be used as your mobile or desktop wallpaper or screensaver.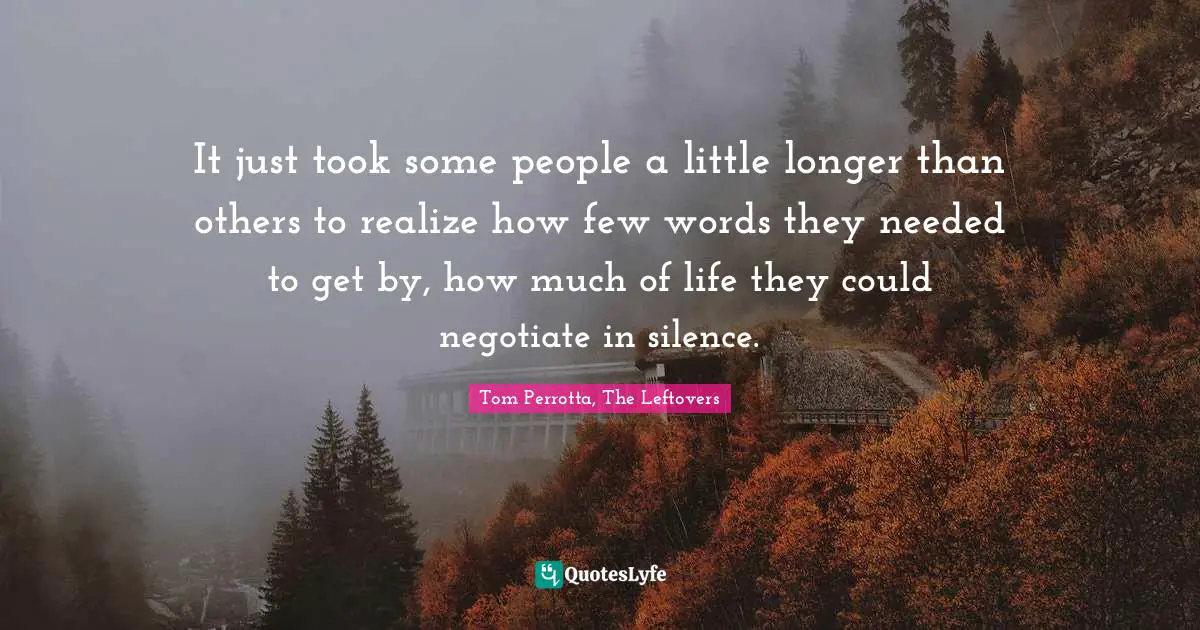 It just took some people a little longer than others to realize how few words they needed to get by, how much of life they could negotiate in silence.
Top 50 Best Relaxing Wallpapers - W...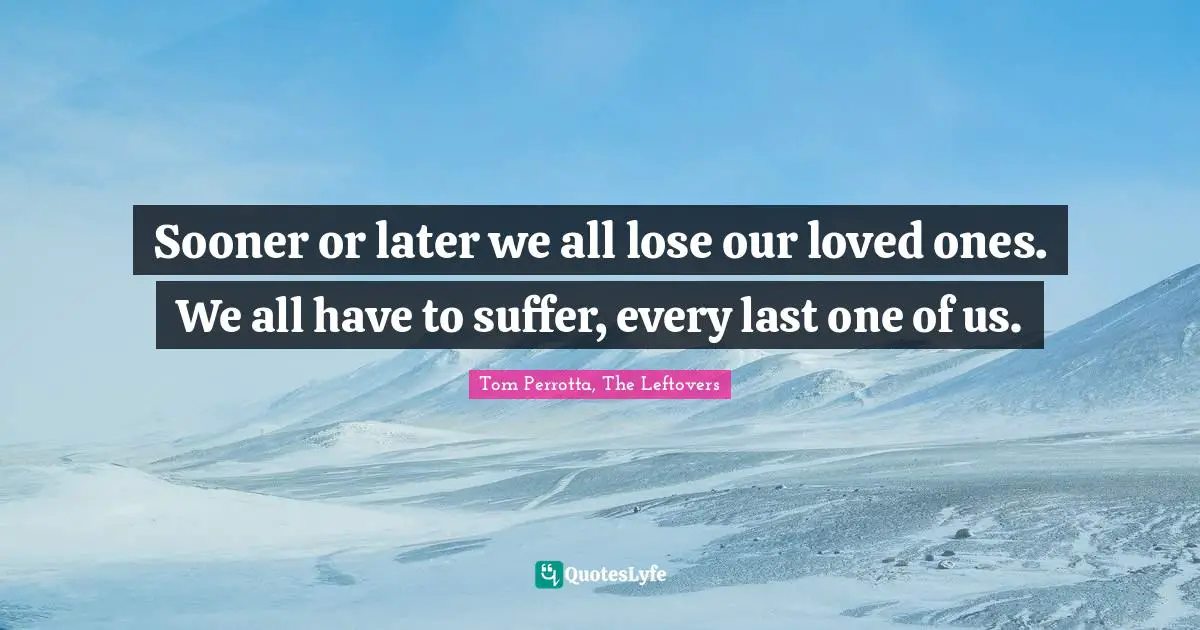 Sooner or later we all lose our loved ones. We all have to suffer, every last one of us.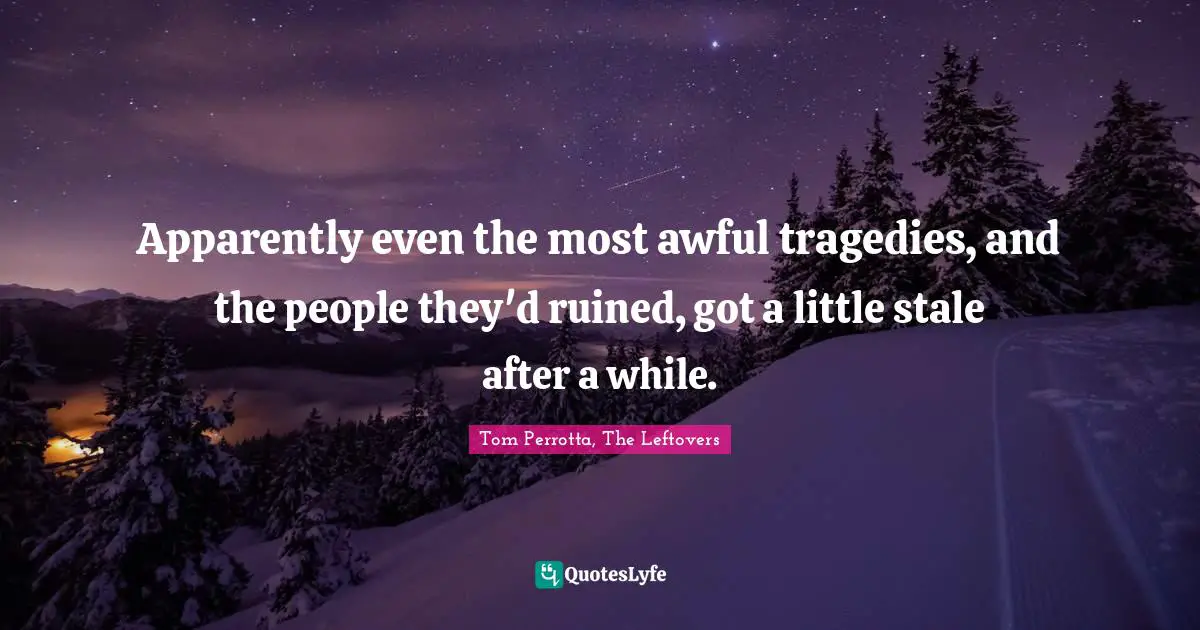 Apparently even the most awful tragedies, and the people they'd ruined, got a little stale after a while.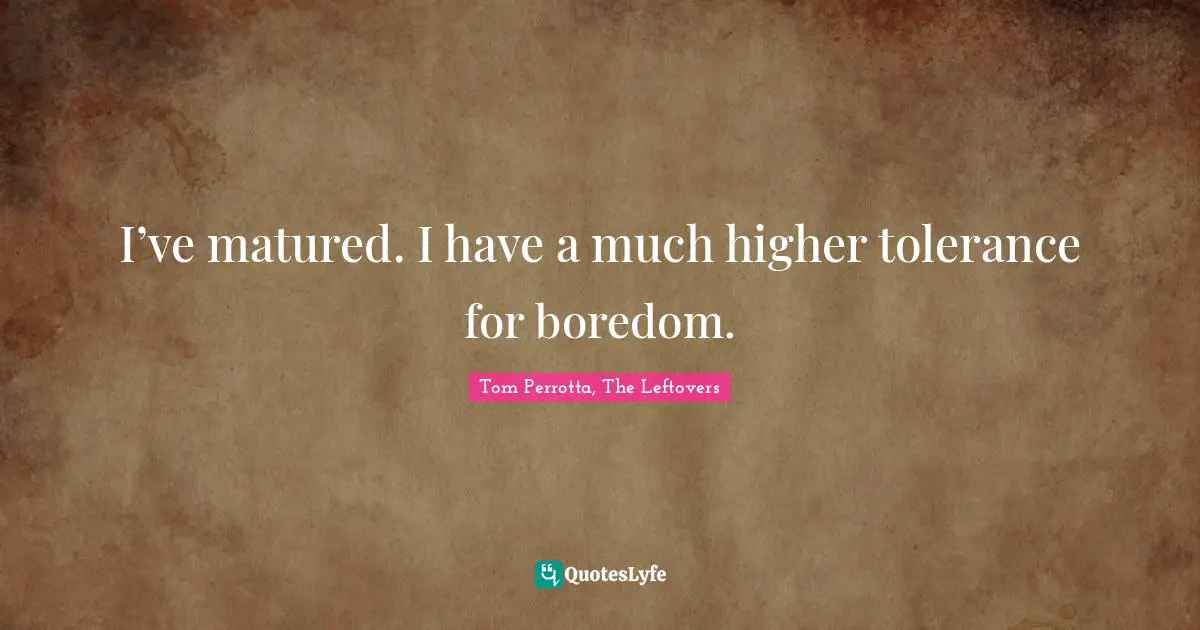 I've matured. I have a much higher tolerance for boredom.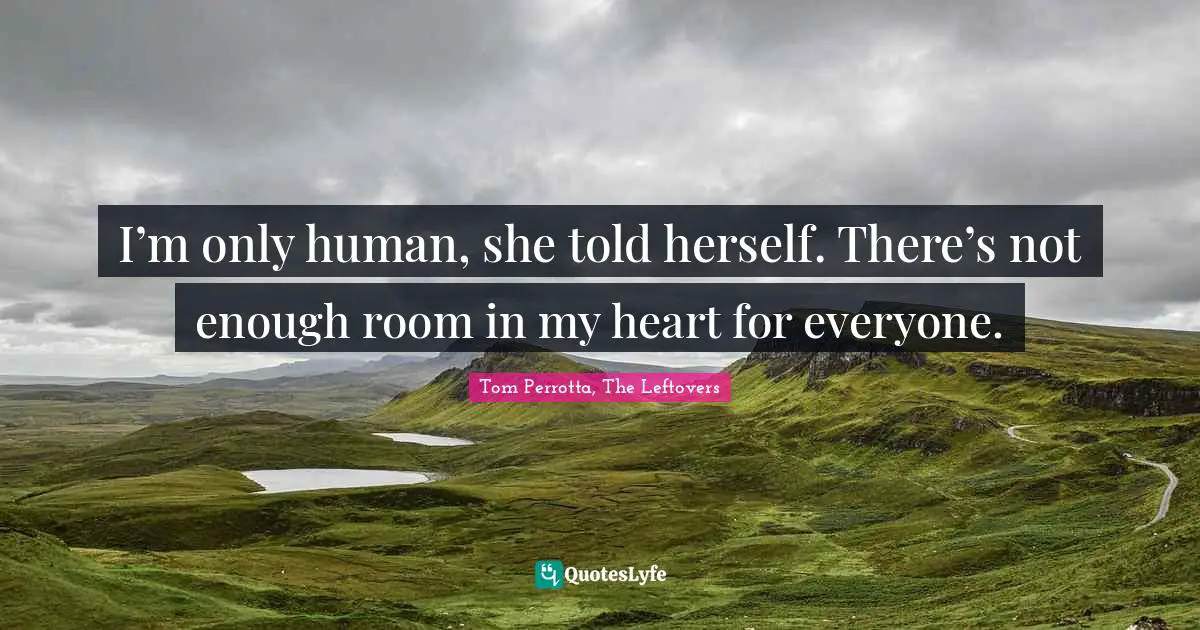 I'm only human, she told herself. There's not enough room in my heart for everyone.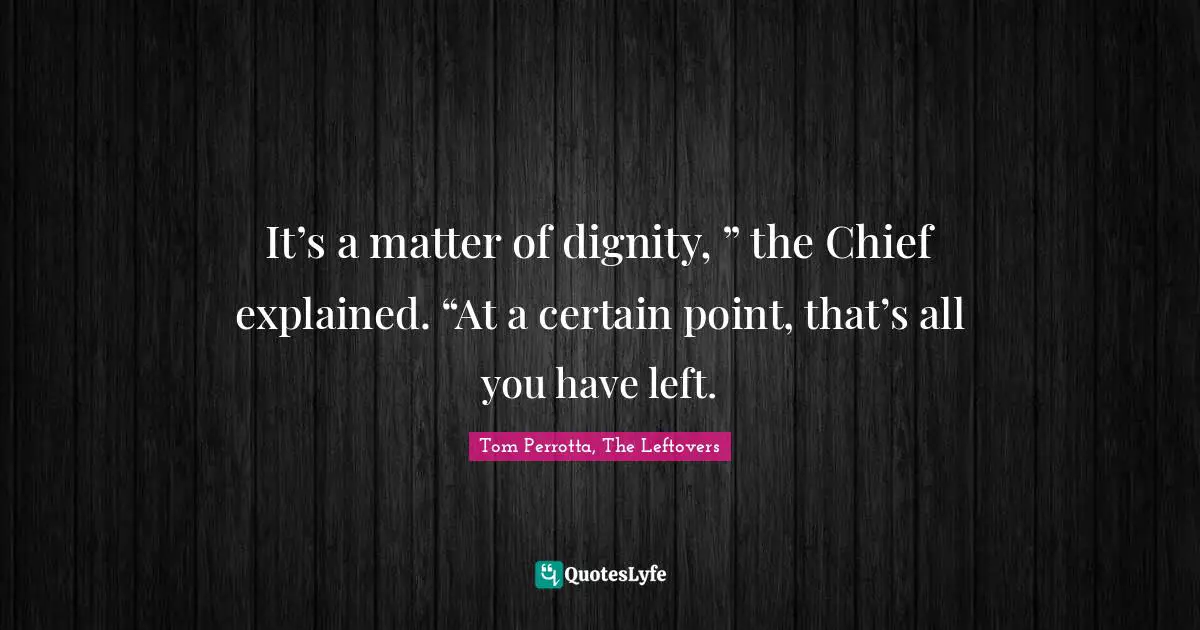 It's a matter of dignity, " the Chief explained. "At a certain point, that's all you have left.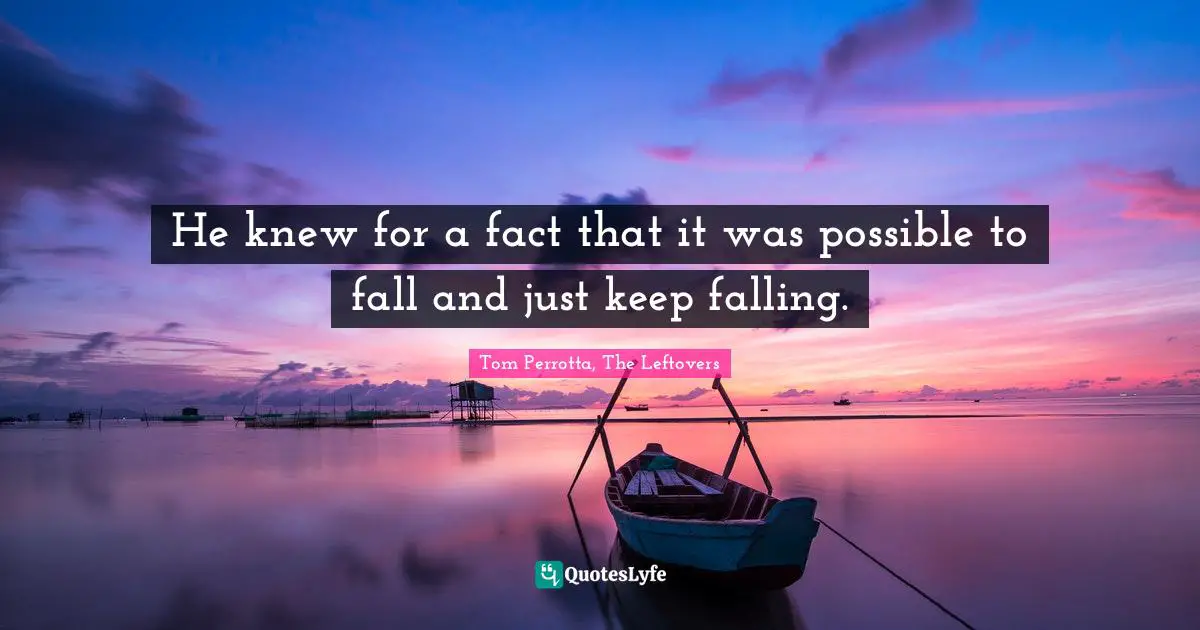 He knew for a fact that it was possible to fall and just keep falling.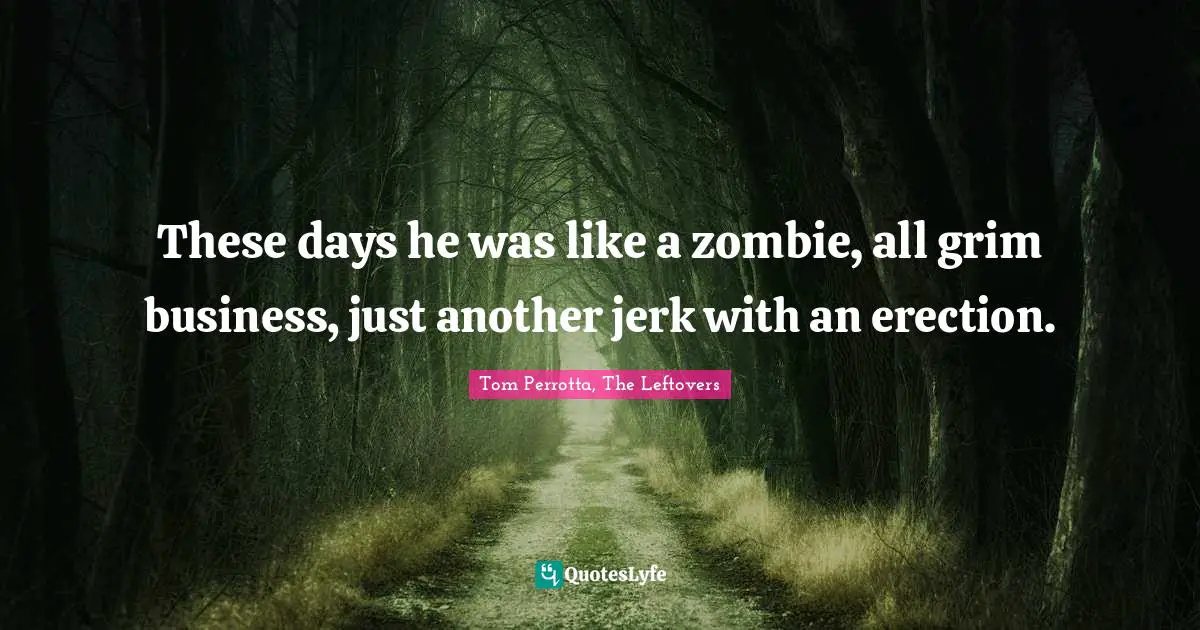 These days he was like a zombie, all grim business, just another jerk with an erection.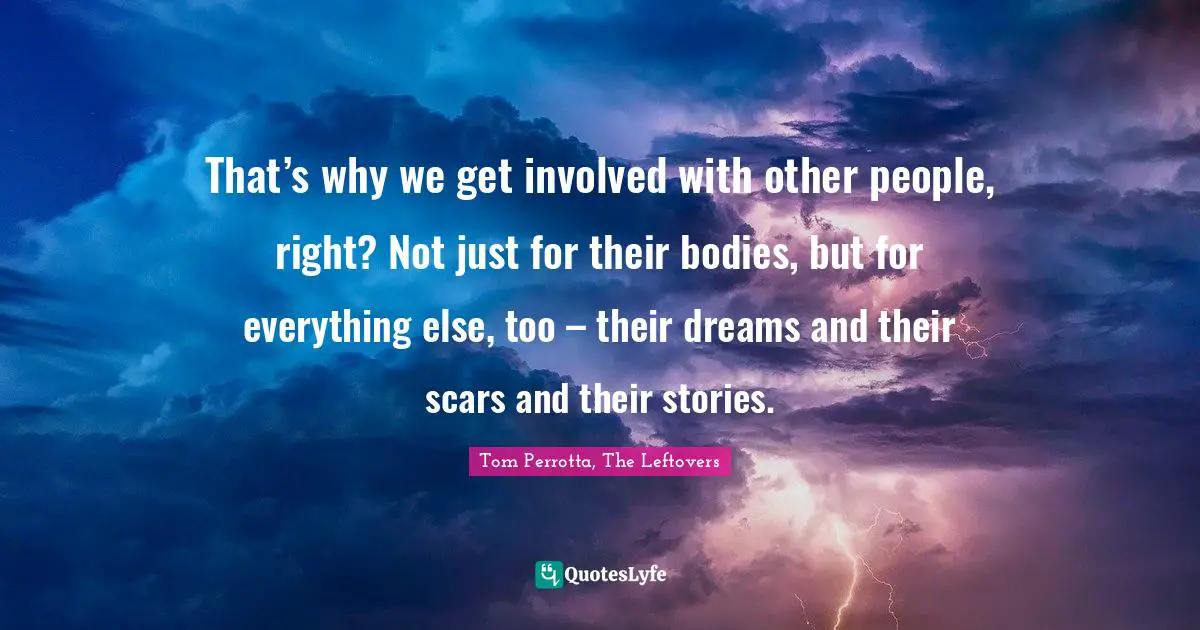 That's why we get involved with other people, right? Not just for their bodies, but for everything else, too – their dreams and their scars and their stories.