Stephen King, The Waste Lands

Quotes

Find the best Stephen King, The Waste Lands quotes with images from our collection at QuotesLyfe. You can download, copy and even share it on Facebook, Instagram, Whatsapp, Linkedin, Pinterst, Reddit, etc. with your family, friends, colleagues, etc. The available pictures of Stephen King, The Waste Lands quotes can be used as your mobile or desktop wallpaper or screensaver.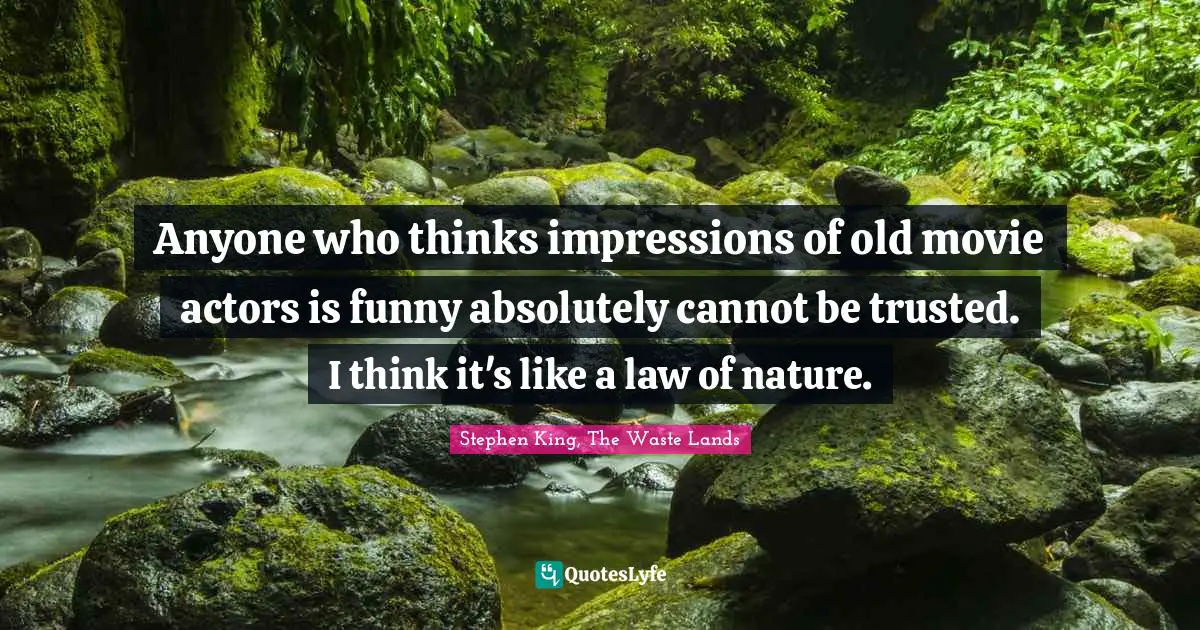 Anyone who thinks impressions of old movie actors is funny absolutely cannot be trusted. I think it's like a law of nature.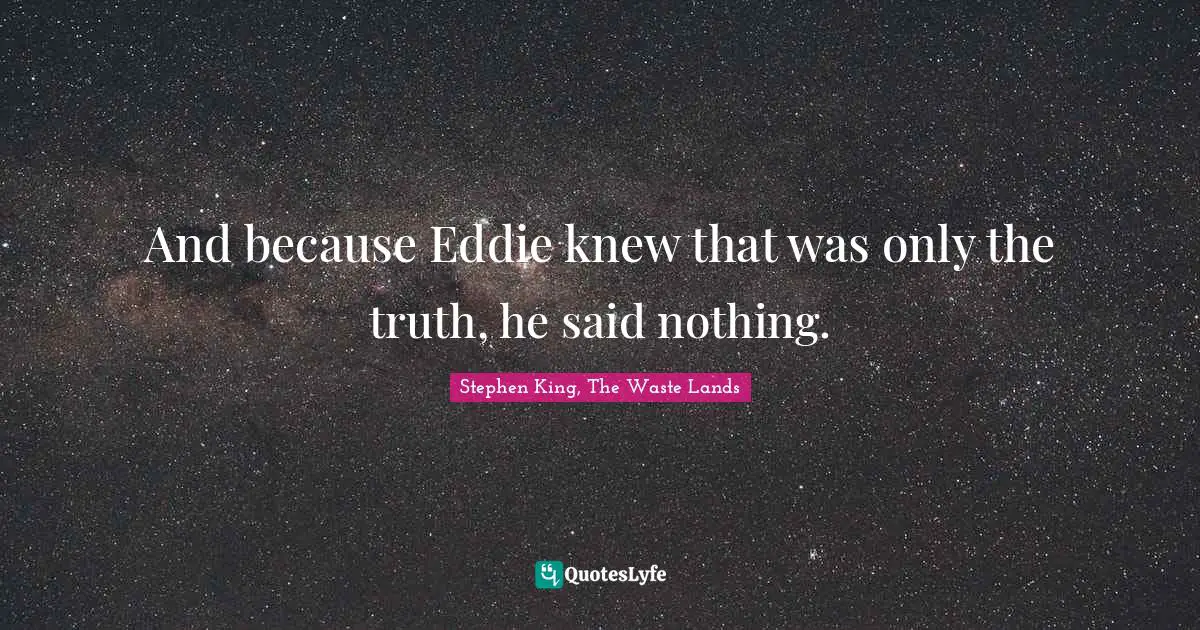 And because Eddie knew that was only the truth, he said nothing.
Jake guessed Henry had been pulling shit like this on him so long that Eddie only noticed it when Henry pulled it on someone else – someone like the blonde ticket-seller.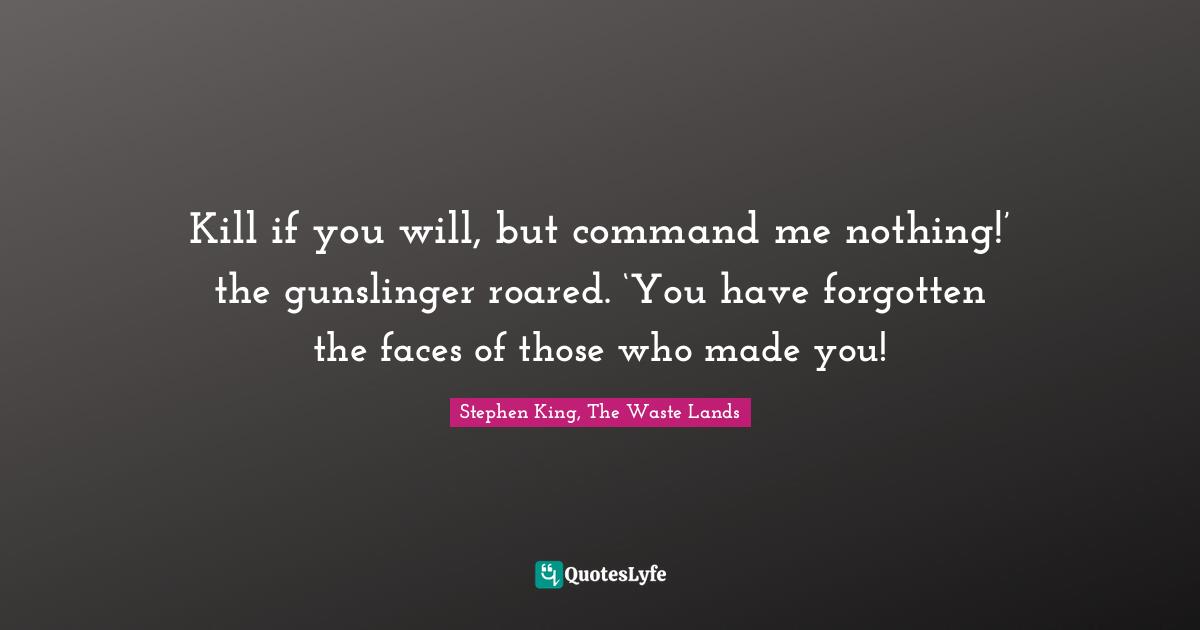 Kill if you will, but command me nothing!' the gunslinger roared. 'You have forgotten the faces of those who made you!
Beating heroin is child's play compared to beating your childhood.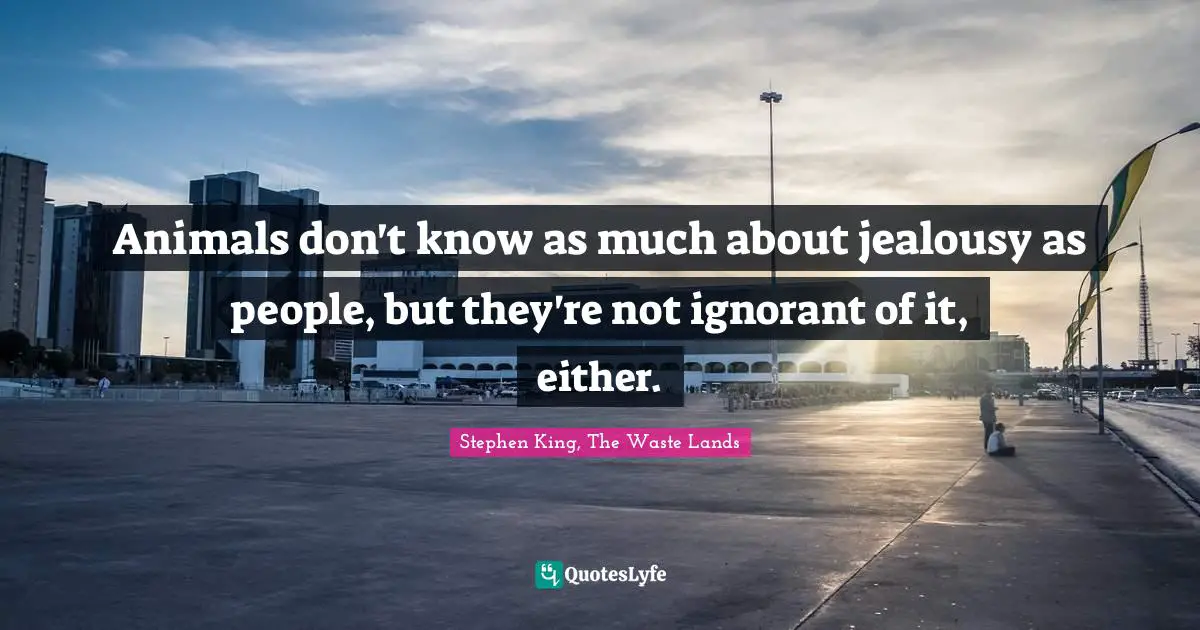 Animals don't know as much about jealousy as people, but they're not ignorant of it, either.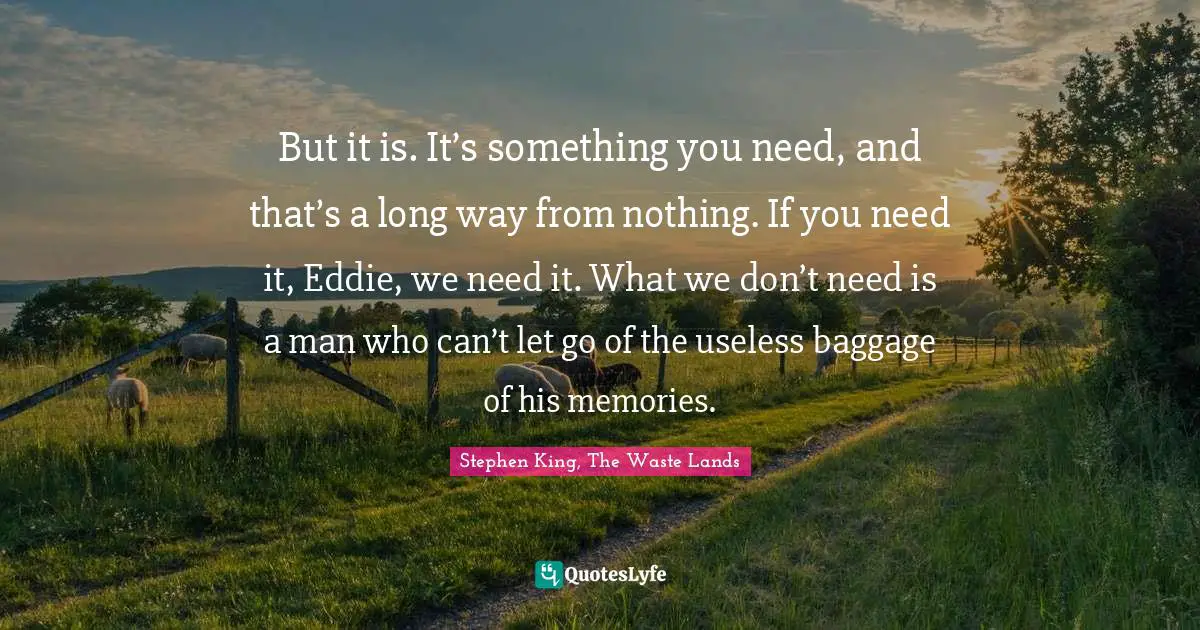 But it is. It's something you need, and that's a long way from nothing. If you need it, Eddie, we need it. What we don't need is a man who can't let go of the useless baggage of his memories.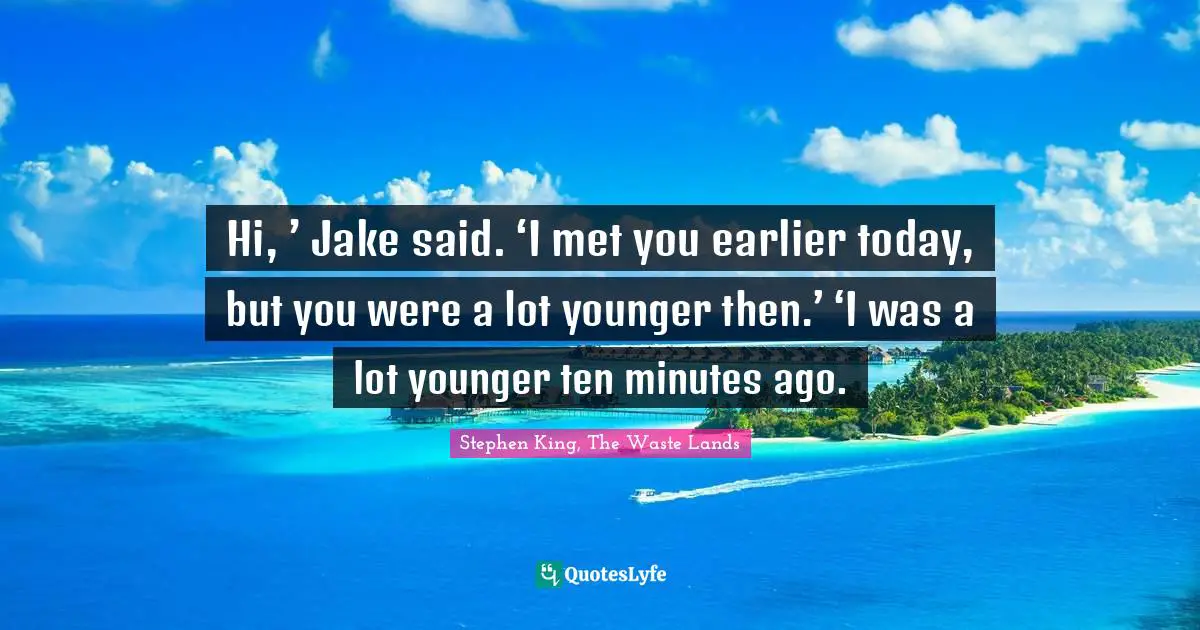 Hi, ' Jake said. 'I met you earlier today, but you were a lot younger then.' 'I was a lot younger ten minutes ago.
You have come from the shadow of the heroin and the shadow of your brother, my friend. Come from the shadow of yourself, if you dare.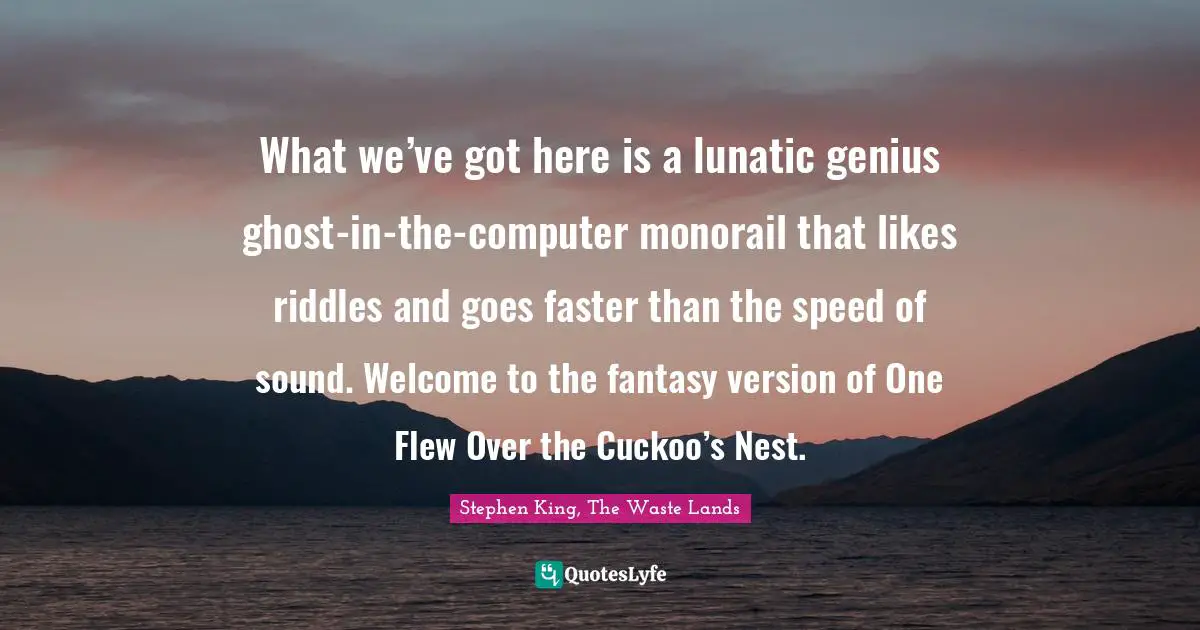 What we've got here is a lunatic genius ghost-in-the-computer monorail that likes riddles and goes faster than the speed of sound. Welcome to the fantasy version of One Flew Over the Cuckoo's Nest.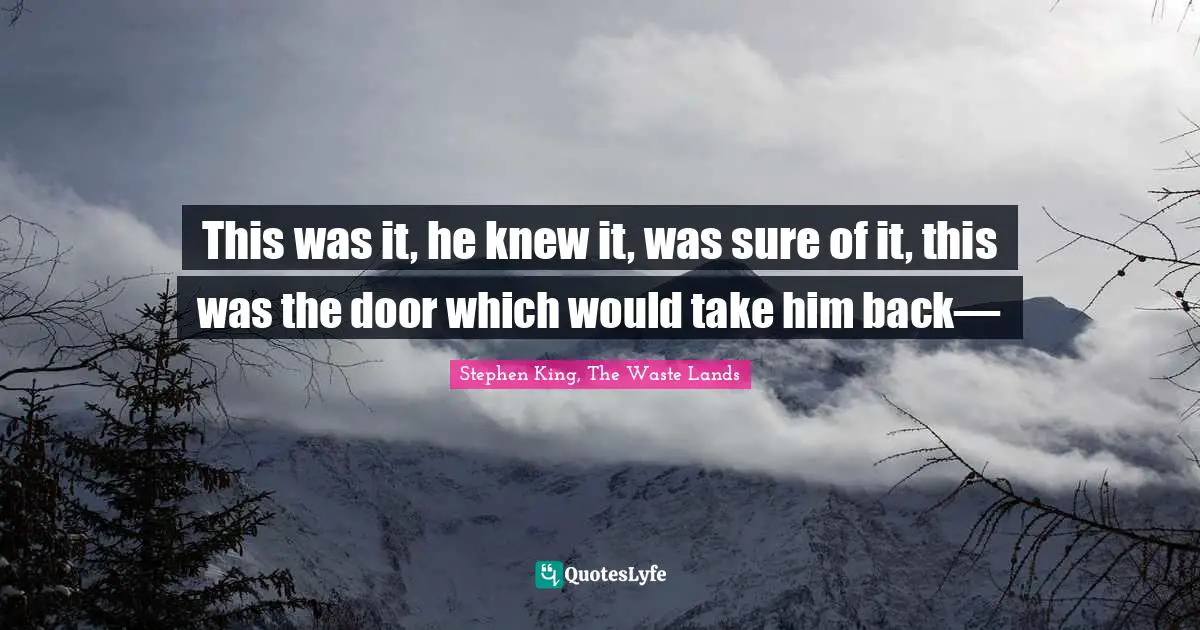 This was it, he knew it, was sure of it, this was the door which would take him back—