Richard P. Feynman

Quotes

Find the best Richard P. Feynman quotes with images from our collection at QuotesLyfe. You can download, copy and even share it on Facebook, Instagram, Whatsapp, Linkedin, Pinterst, Reddit, etc. with your family, friends, colleagues, etc. The available pictures of Richard P. Feynman quotes can be used as your mobile or desktop wallpaper or screensaver.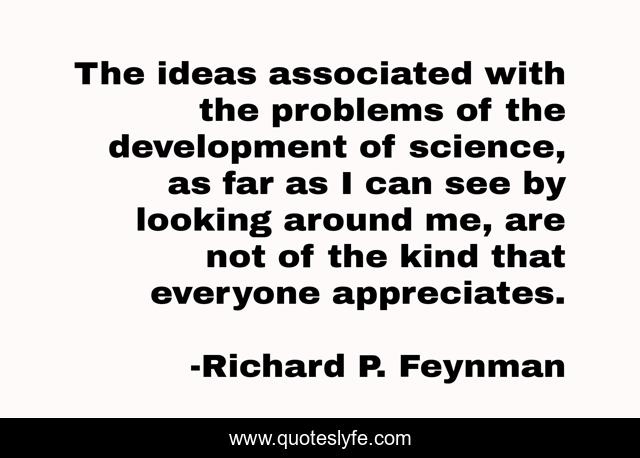 The ideas associated with the problems of the development of science, as far as I can see by looking around me, are not of the kind that everyone appreciates.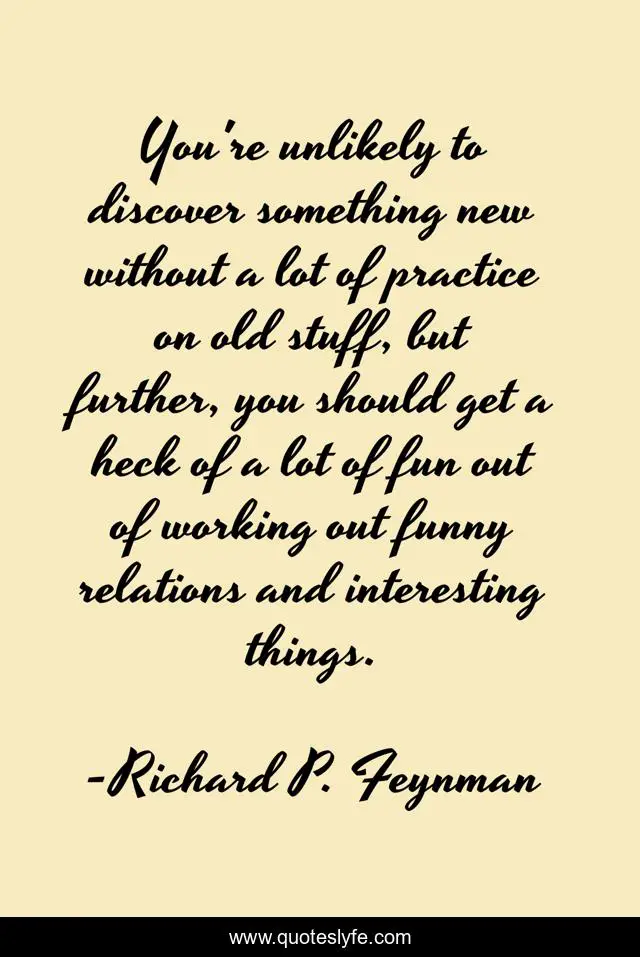 You're unlikely to discover something new without a lot of practice on old stuff, but further, you should get a heck of a lot of fun out of working out funny relations and interesting things.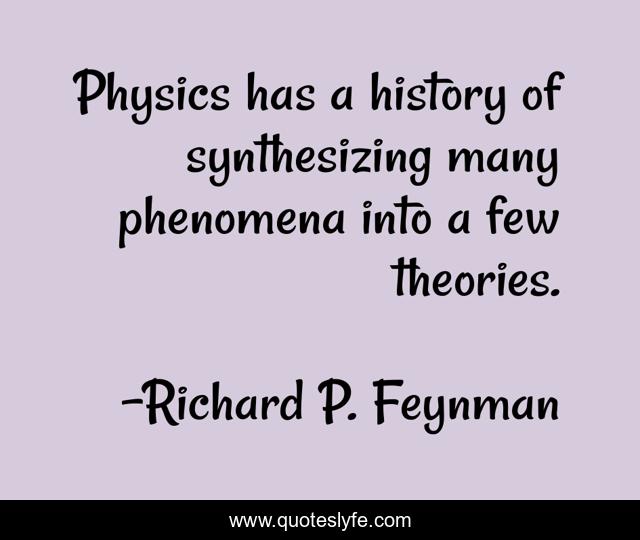 Physics has a history of synthesizing many phenomena into a few theories.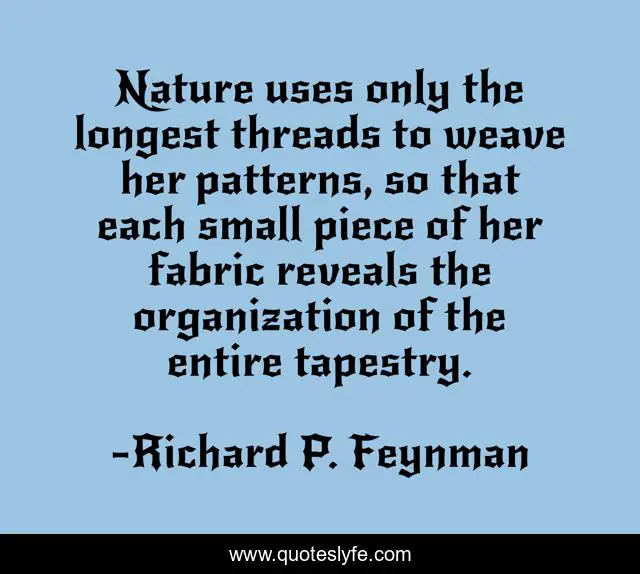 Nature uses only the longest threads to weave her patterns, so that each small piece of her fabric reveals the organization of the entire tapestry.
For a successful technology, reality must take precedence over public relations, for Nature cannot be fooled.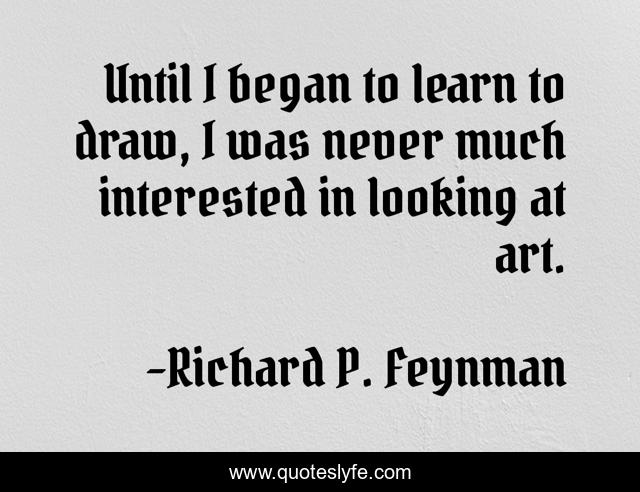 Until I began to learn to draw, I was never much interested in looking at art.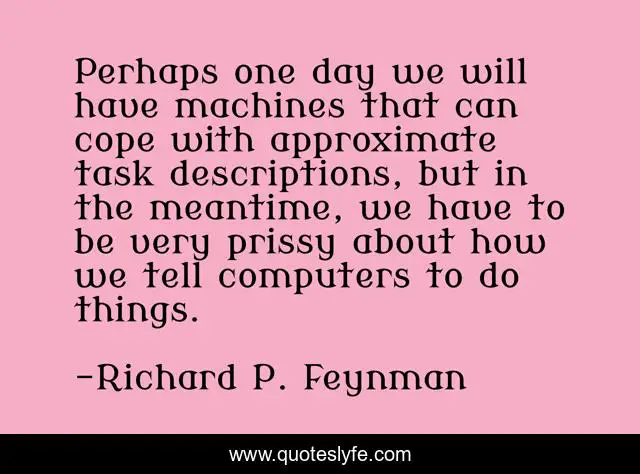 Perhaps one day we will have machines that can cope with approximate task descriptions, but in the meantime, we have to be very prissy about how we tell computers to do things.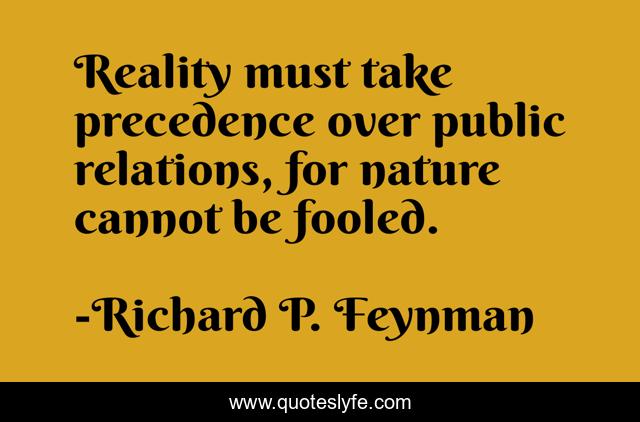 Reality must take precedence over public relations, for nature cannot be fooled.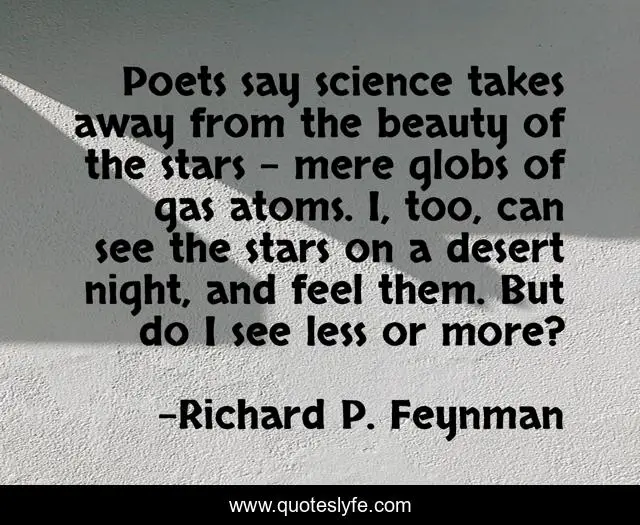 Poets say science takes away from the beauty of the stars - mere globs of gas atoms. I, too, can see the stars on a desert night, and feel them. But do I see less or more?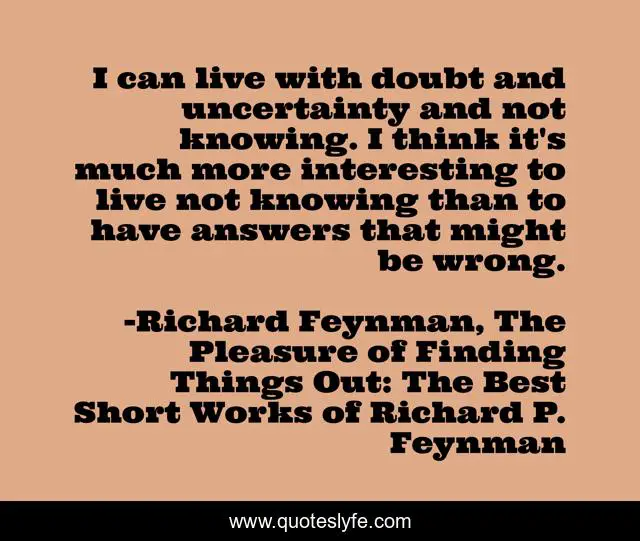 I can live with doubt and uncertainty and not knowing. I think it's much more interesting to live not knowing than to have answers that might be wrong.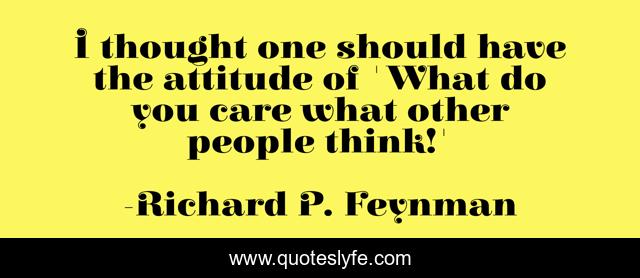 I thought one should have the attitude of 'What do you care what other people think!'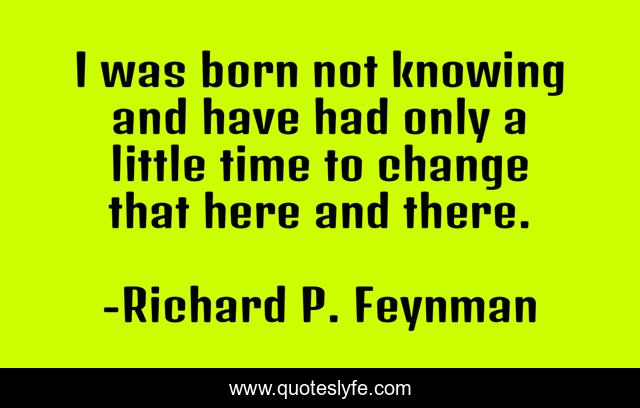 I was born not knowing and have had only a little time to change that here and there.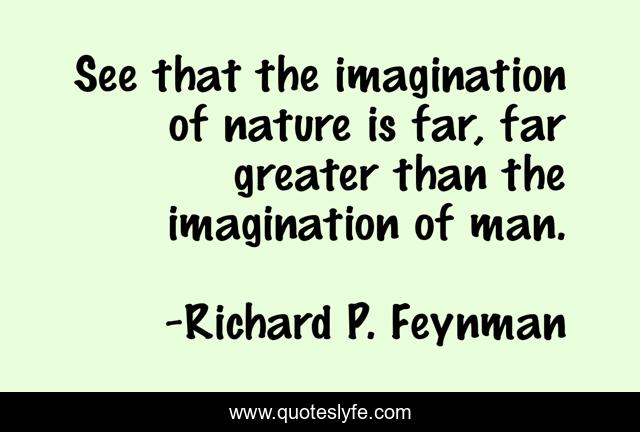 See that the imagination of nature is far, far greater than the imagination of man.