Rebecca Solnit, Wanderlust: A History Of Walking

Quotes

Find the best Rebecca Solnit, Wanderlust: A History of Walking quotes with images from our collection at QuotesLyfe. You can download, copy and even share it on Facebook, Instagram, Whatsapp, Linkedin, Pinterst, Reddit, etc. with your family, friends, colleagues, etc. The available pictures of Rebecca Solnit, Wanderlust: A History of Walking quotes can be used as your mobile or desktop wallpaper or screensaver.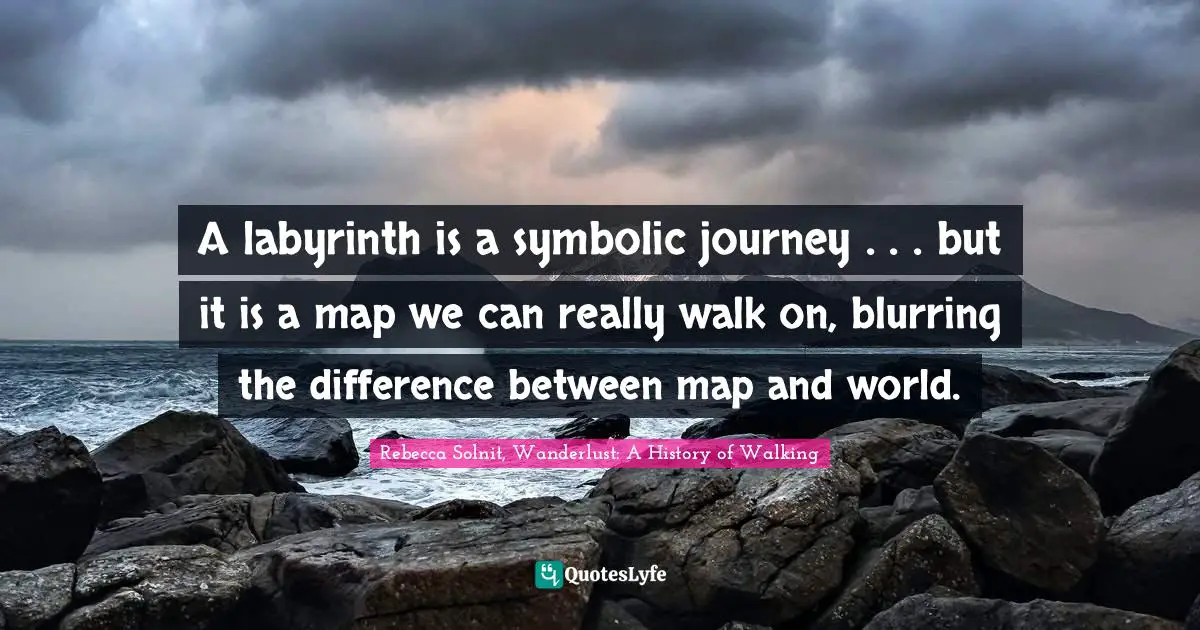 A labyrinth is a symbolic journey . . . but it is a map we can really walk on, blurring the difference between map and world.
Top 100 Positive Quotes Images | Sh...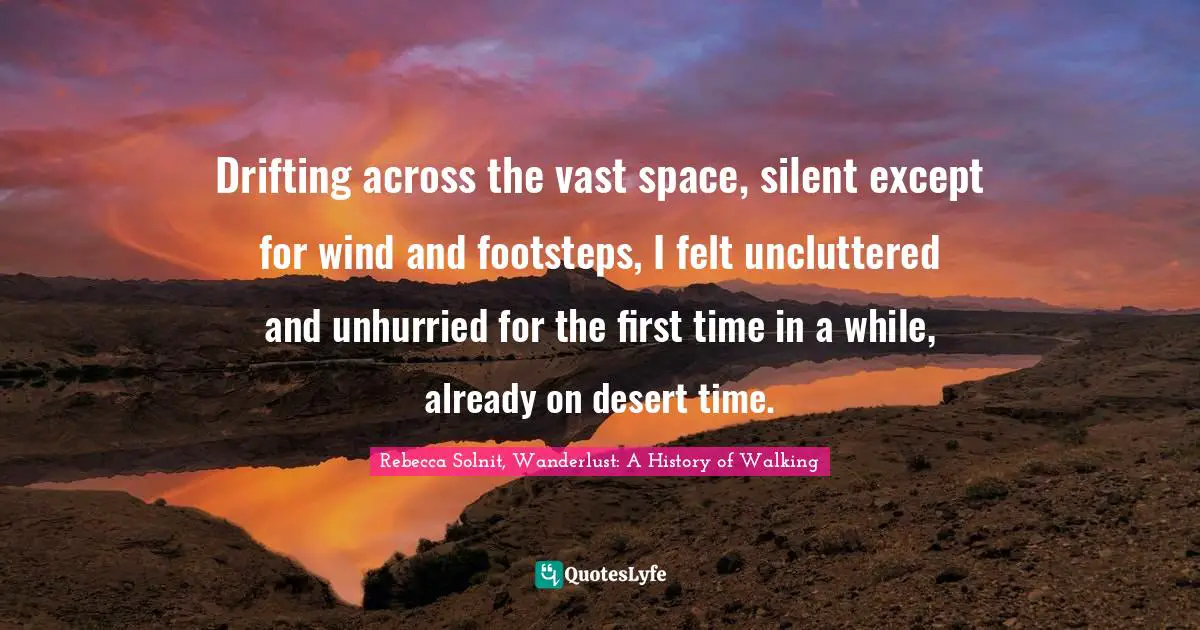 Drifting across the vast space, silent except for wind and footsteps, I felt uncluttered and unhurried for the first time in a while, already on desert time.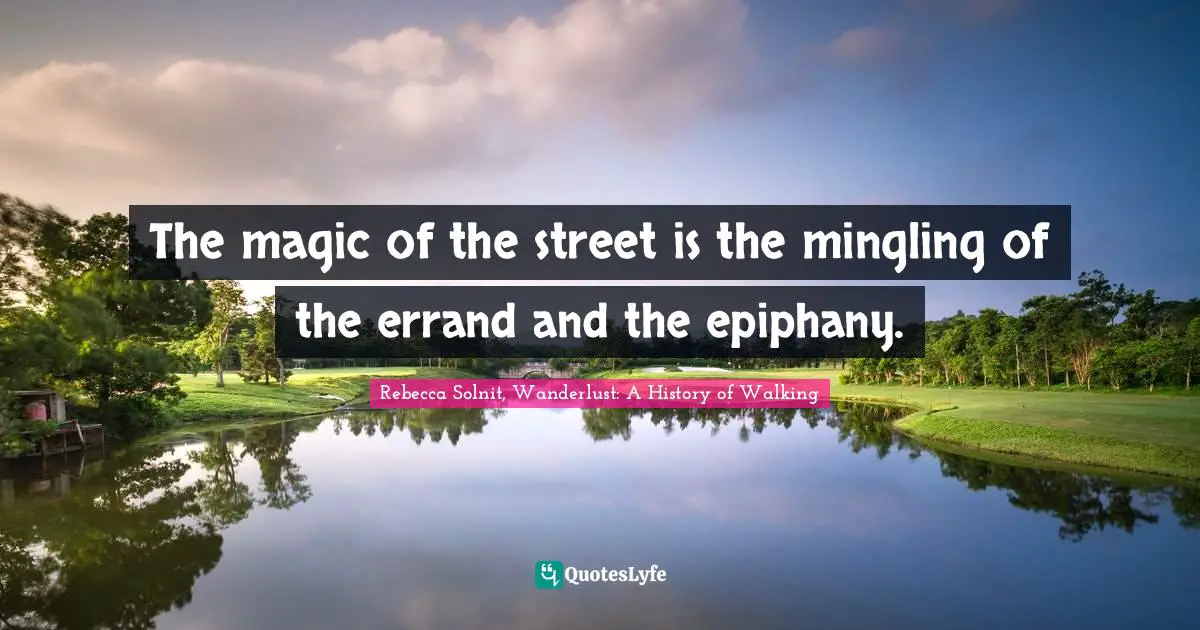 The magic of the street is the mingling of the errand and the epiphany.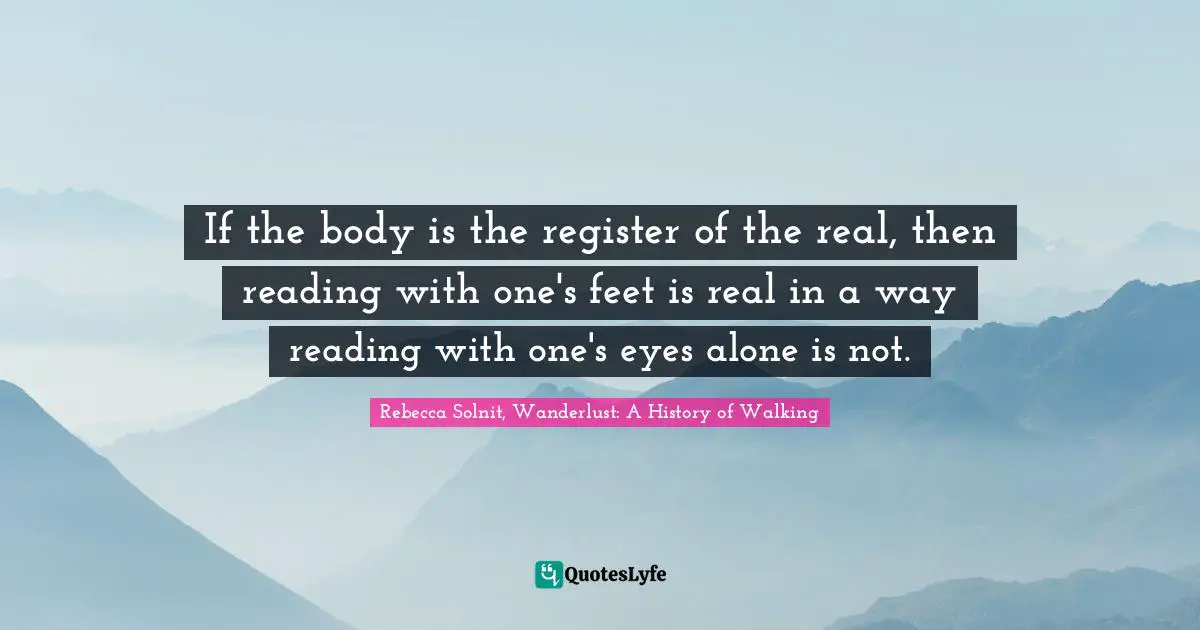 If the body is the register of the real, then reading with one's feet is real in a way reading with one's eyes alone is not.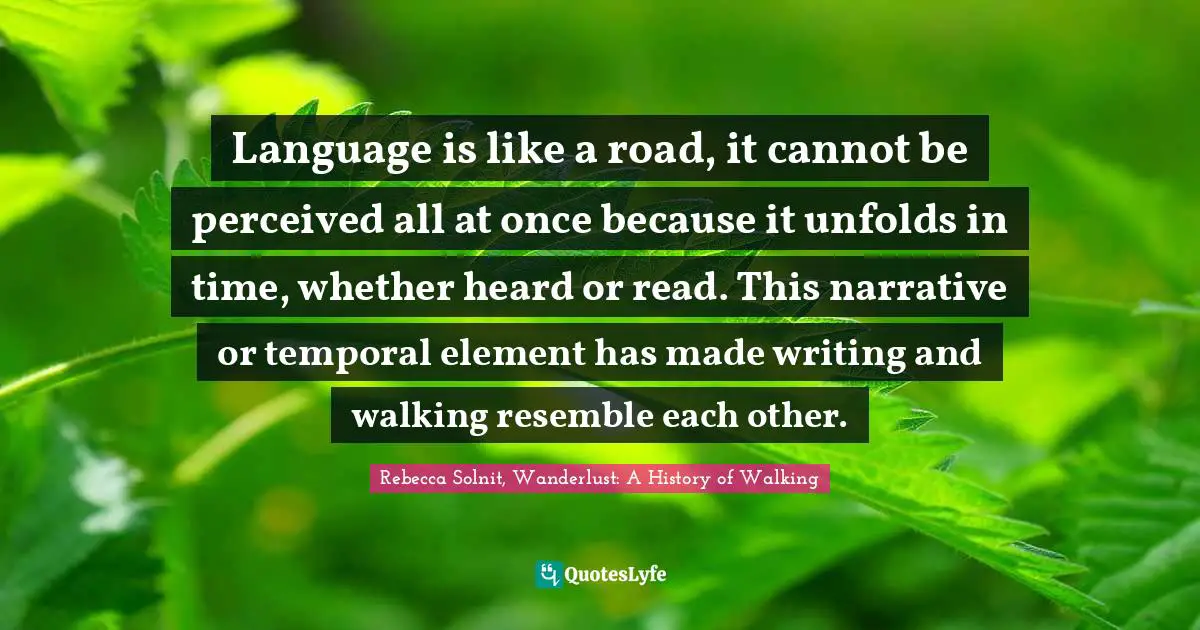 Language is like a road, it cannot be perceived all at once because it unfolds in time, whether heard or read. This narrative or temporal element has made writing and walking resemble each other.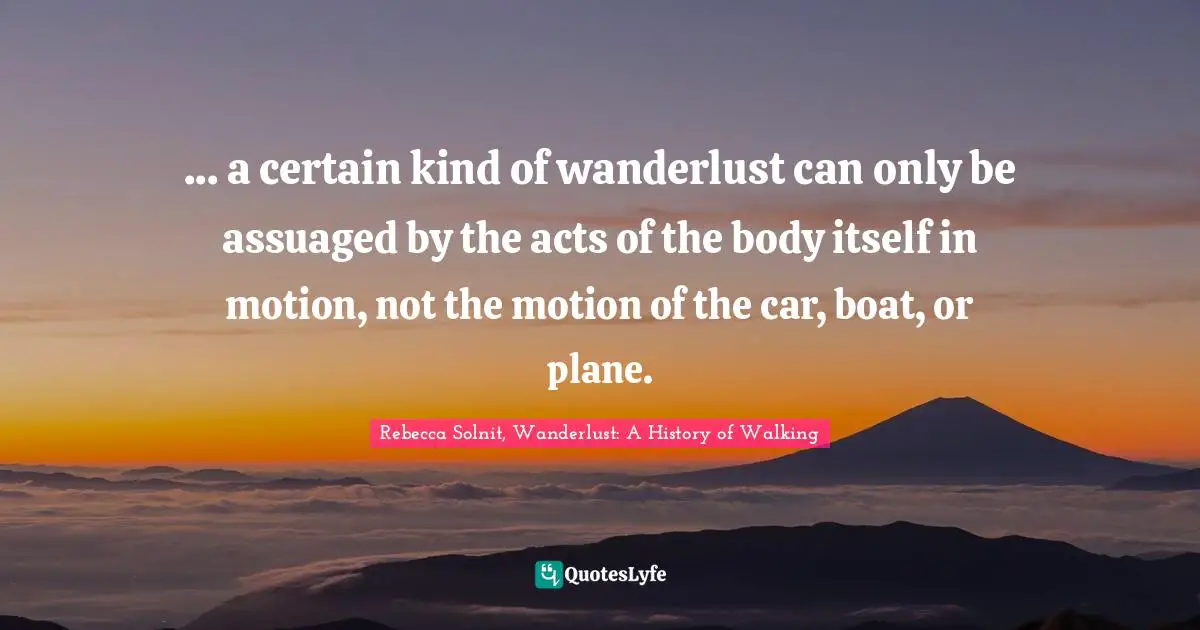 ... a certain kind of wanderlust can only be assuaged by the acts of the body itself in motion, not the motion of the car, boat, or plane.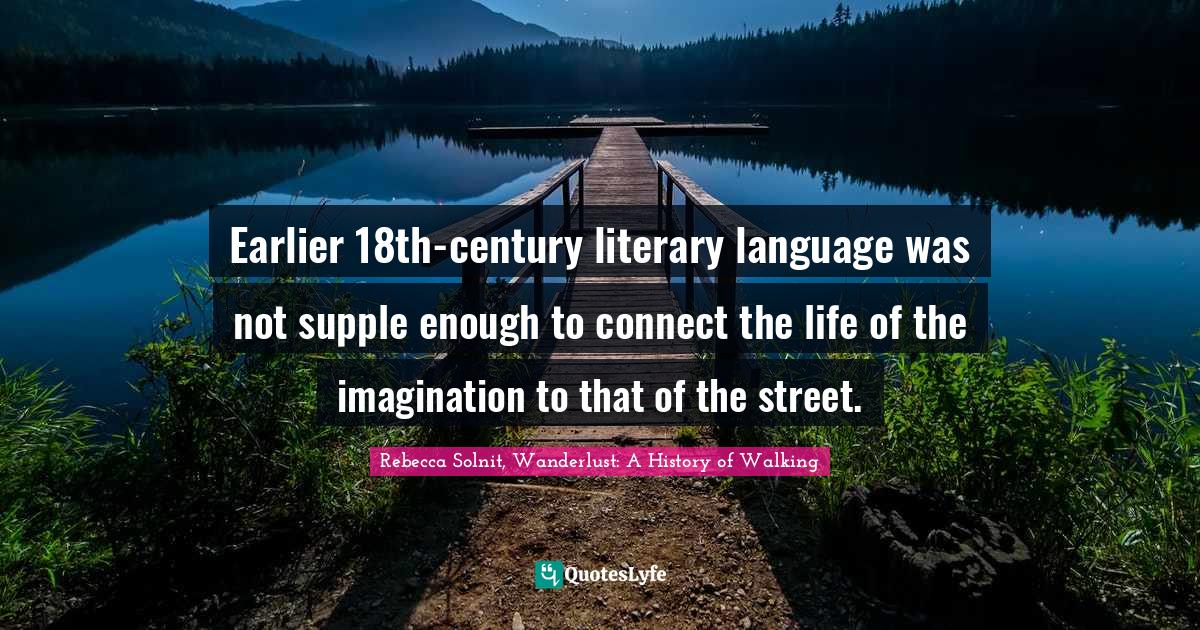 Earlier 18th-century literary language was not supple enough to connect the life of the imagination to that of the street.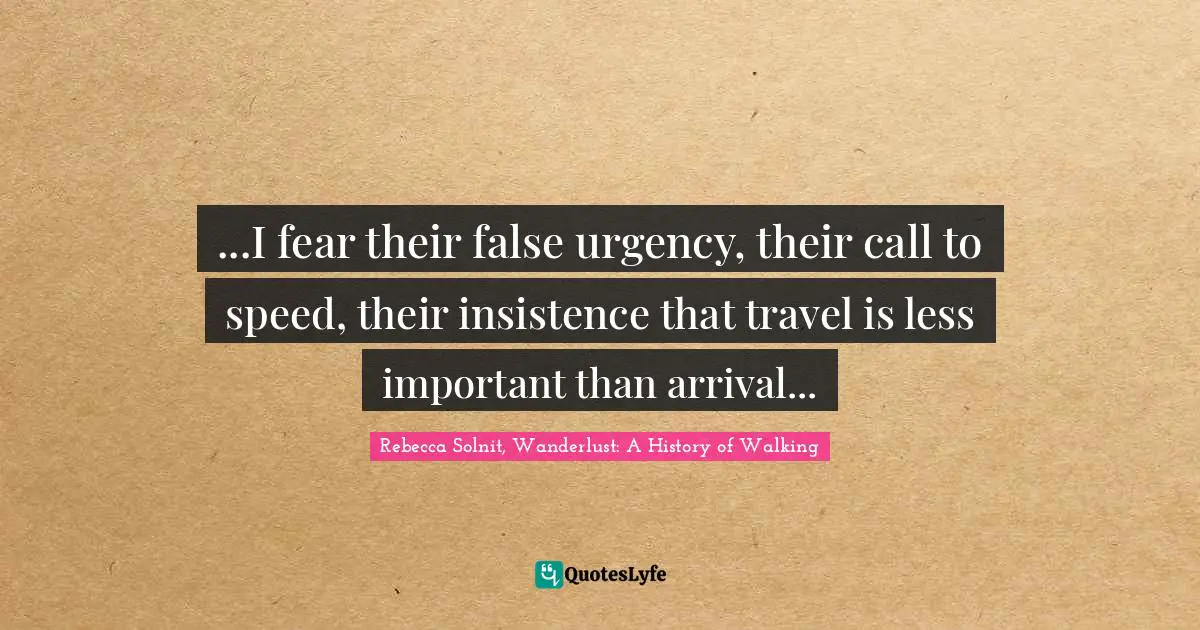 ...I fear their false urgency, their call to speed, their insistence that travel is less important than arrival...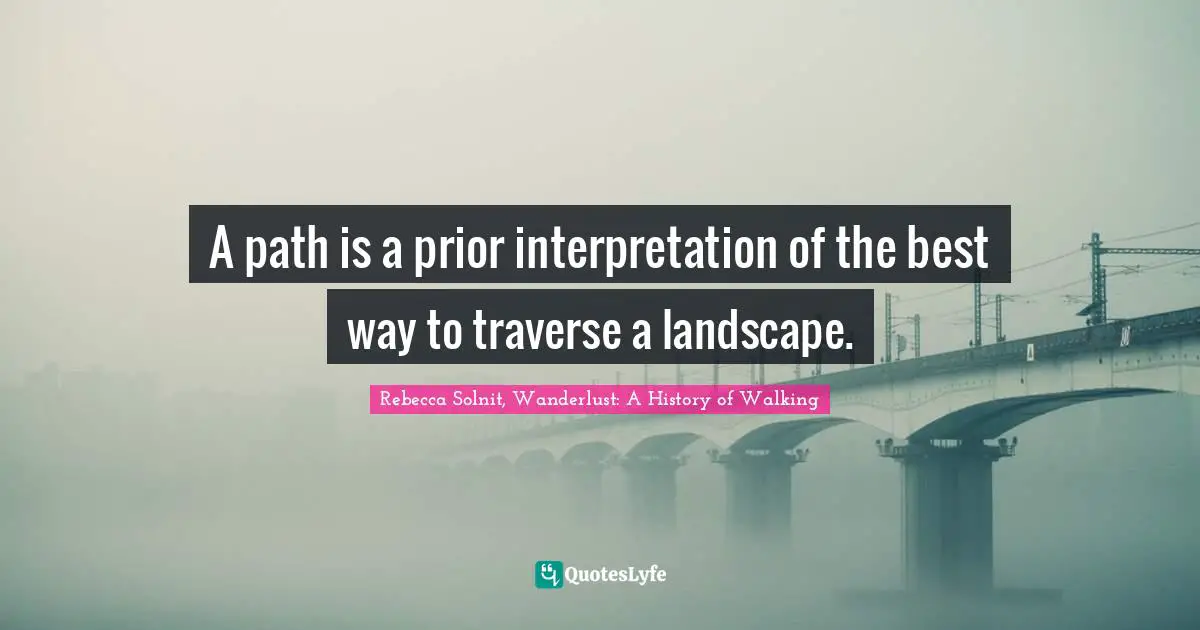 A path is a prior interpretation of the best way to traverse a landscape.