Newt Gingrich

Quotes

Find the best Newt Gingrich quotes with images from our collection at QuotesLyfe. You can download, copy and even share it on Facebook, Instagram, Whatsapp, Linkedin, Pinterst, Reddit, etc. with your family, friends, colleagues, etc. The available pictures of Newt Gingrich quotes can be used as your mobile or desktop wallpaper or screensaver.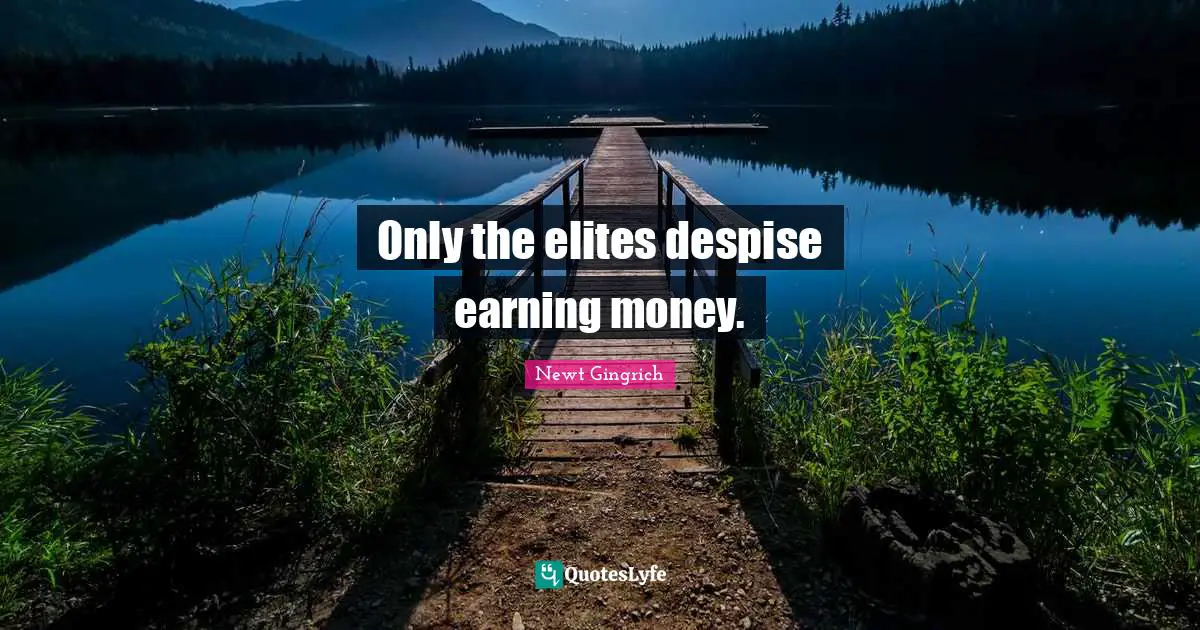 Only the elites despise earning money.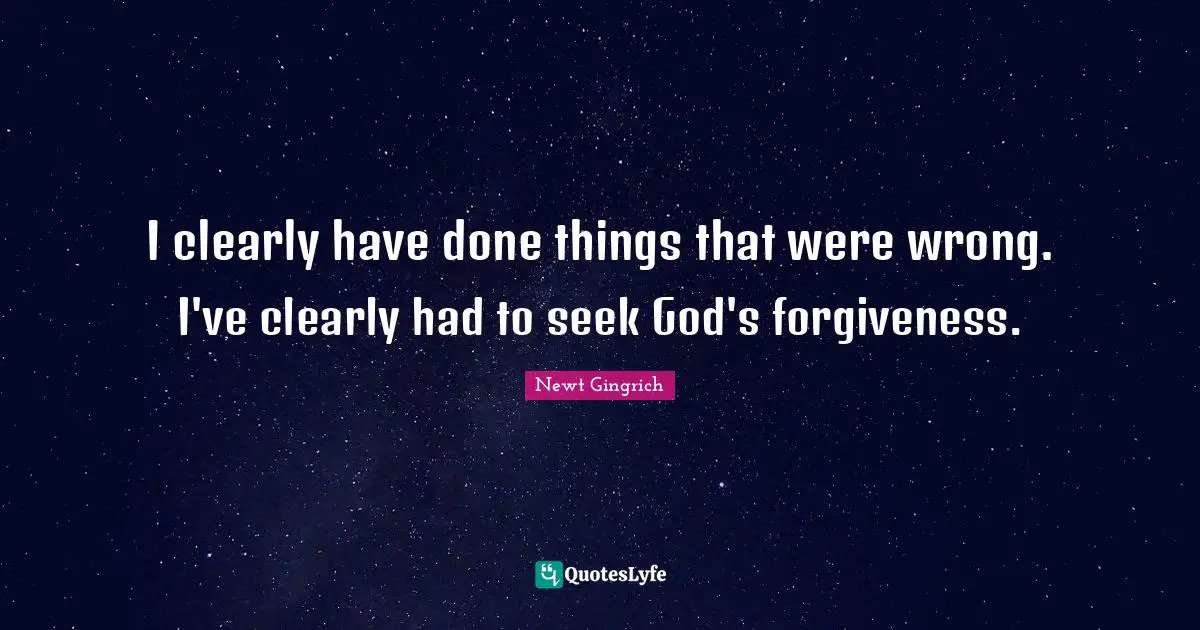 I clearly have done things that were wrong. I've clearly had to seek God's forgiveness.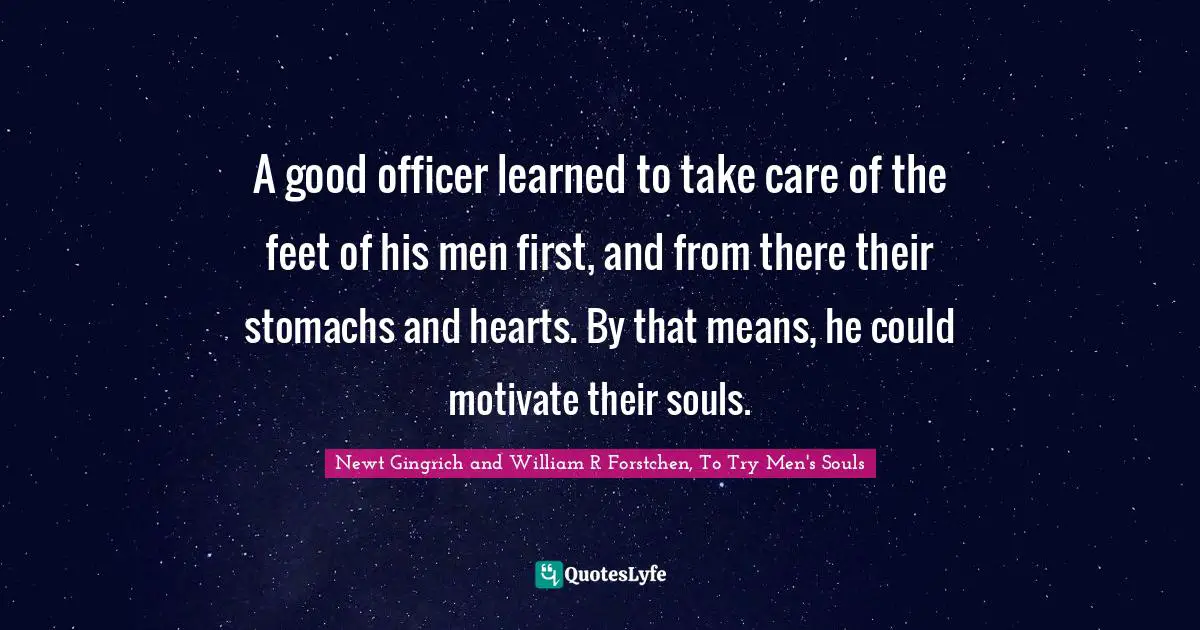 A good officer learned to take care of the feet of his men first, and from there their stomachs and hearts. By that means, he could motivate their souls.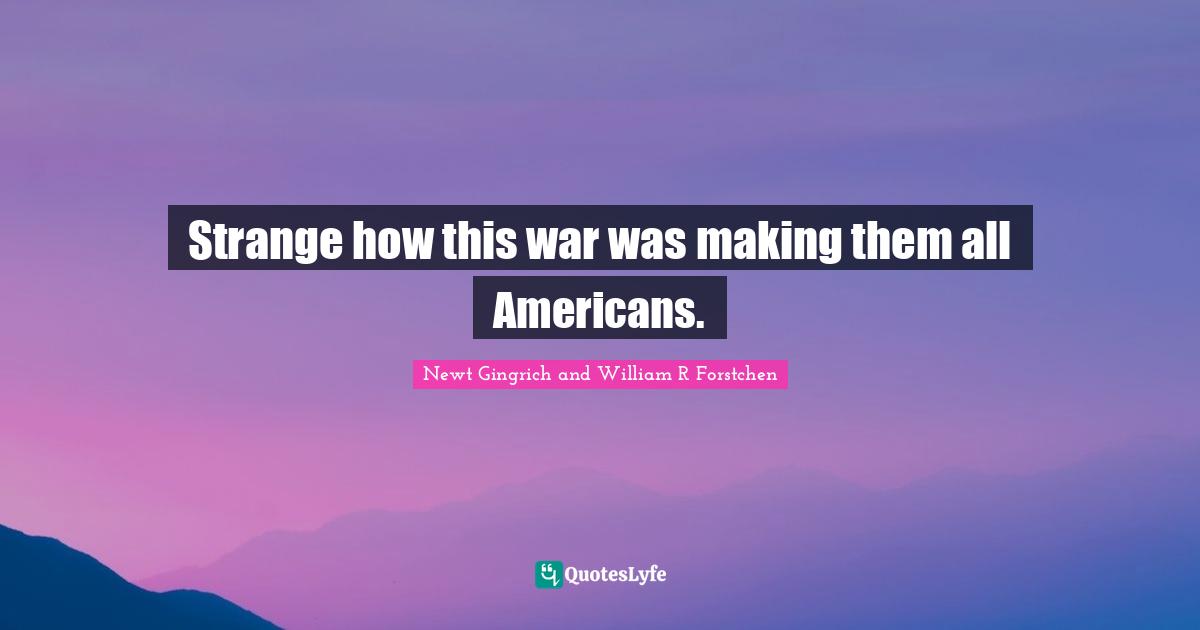 Strange how this war was making them all Americans.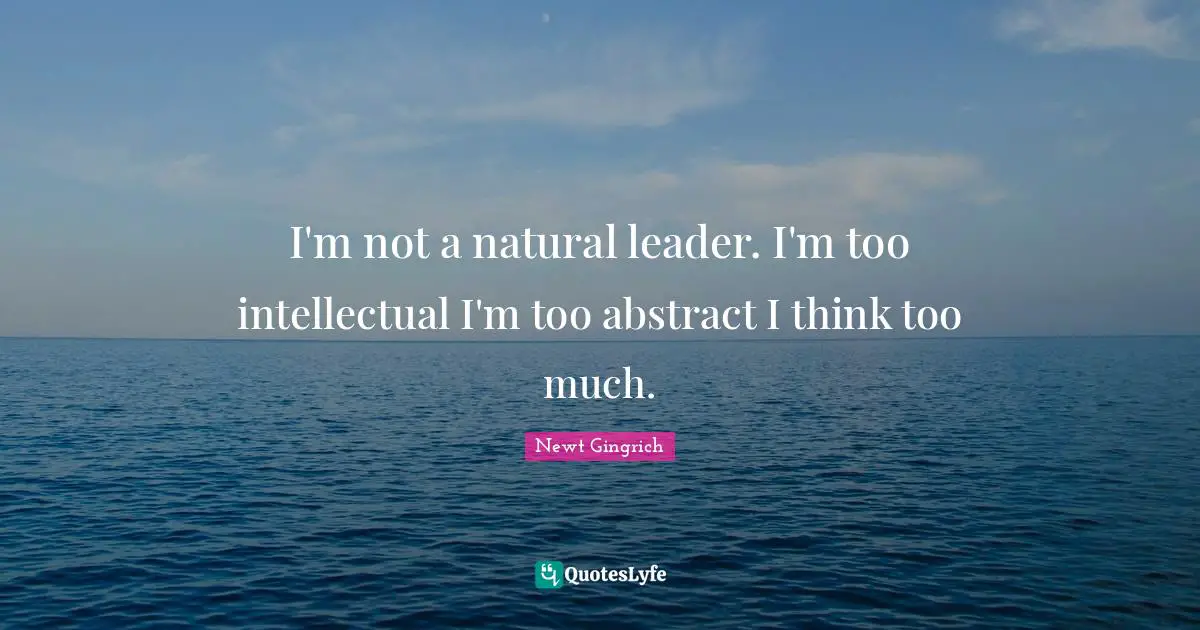 I'm not a natural leader. I'm too intellectual I'm too abstract I think too much.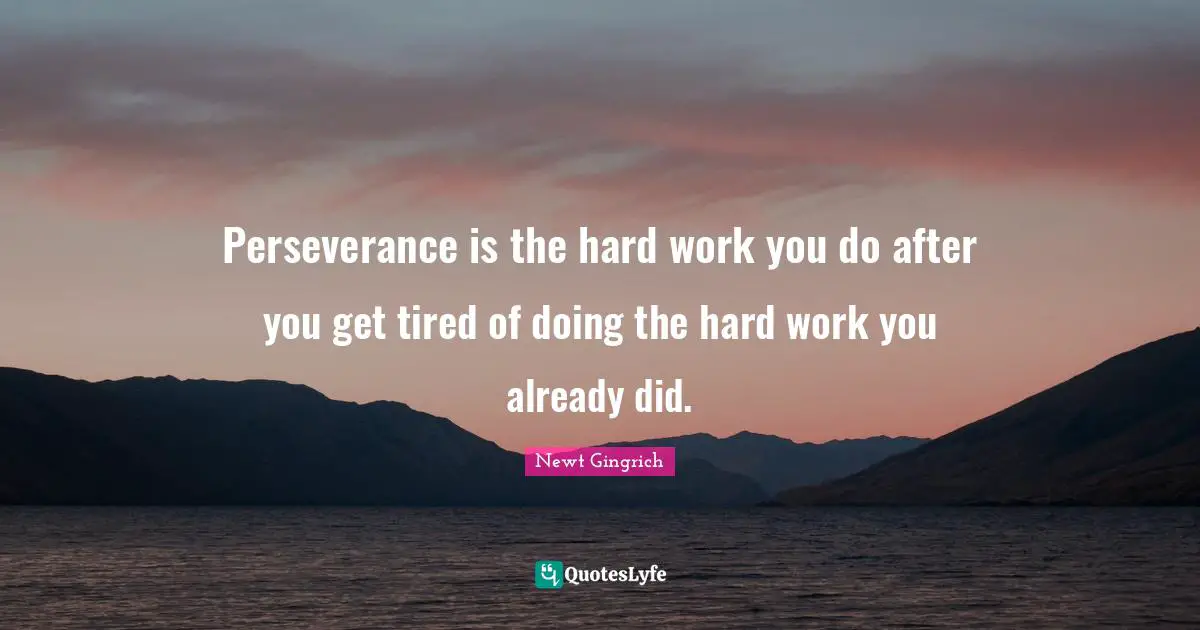 Perseverance is the hard work you do after you get tired of doing the hard work you already did.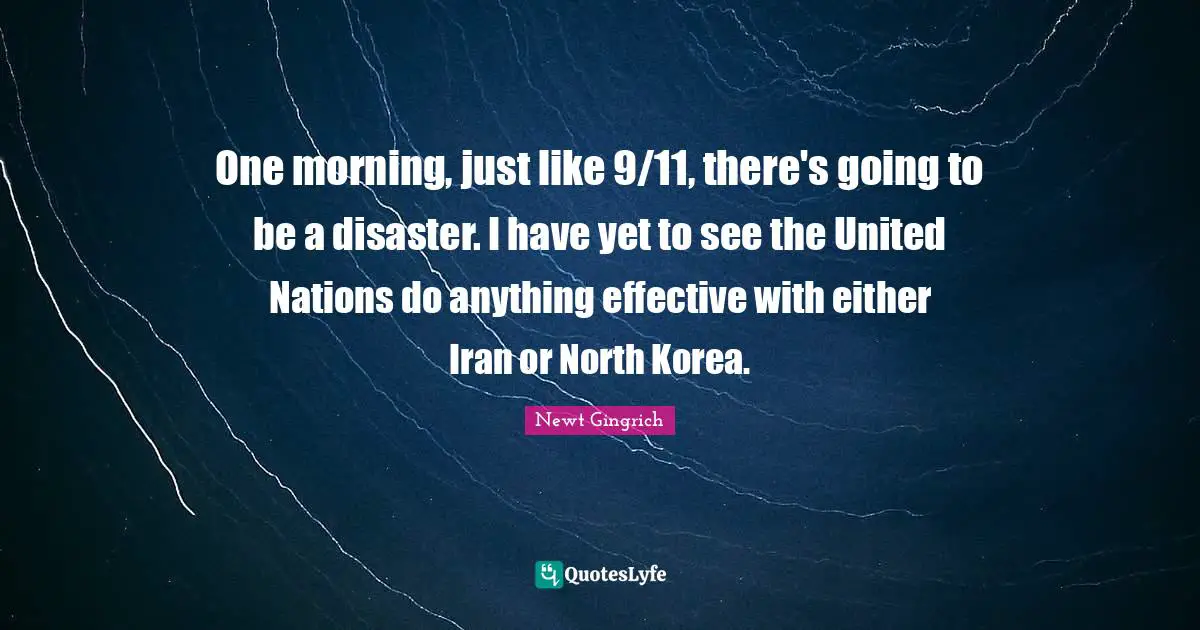 One morning, just like 9/11, there's going to be a disaster. I have yet to see the United Nations do anything effective with either Iran or North Korea.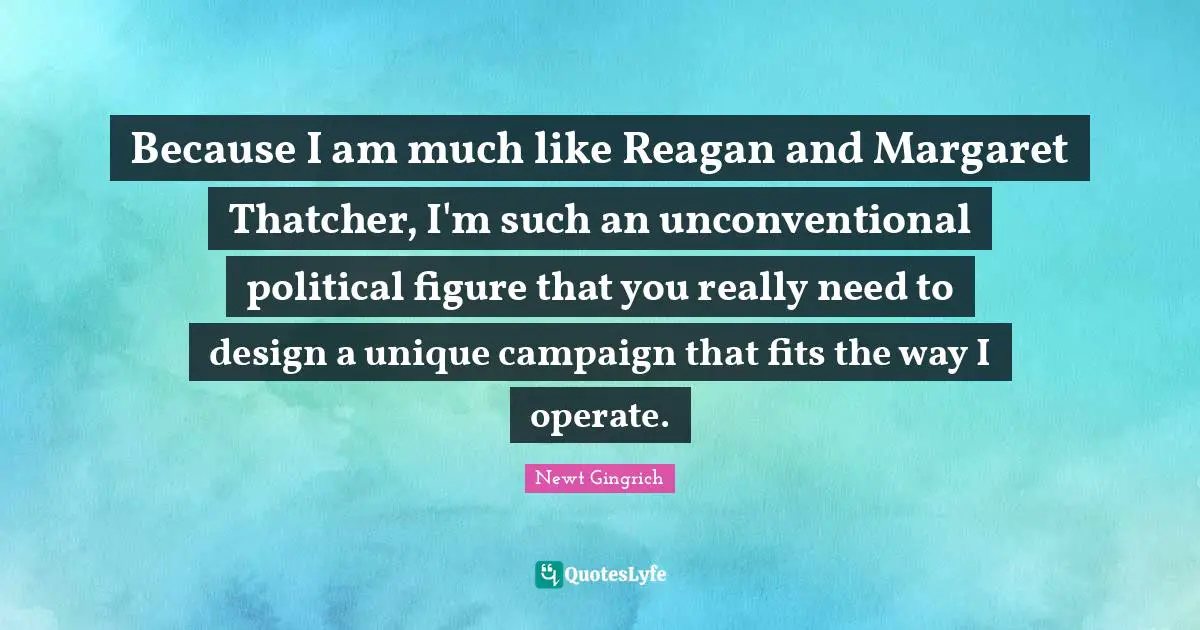 Because I am much like Reagan and Margaret Thatcher, I'm such an unconventional political figure that you really need to design a unique campaign that fits the way I operate.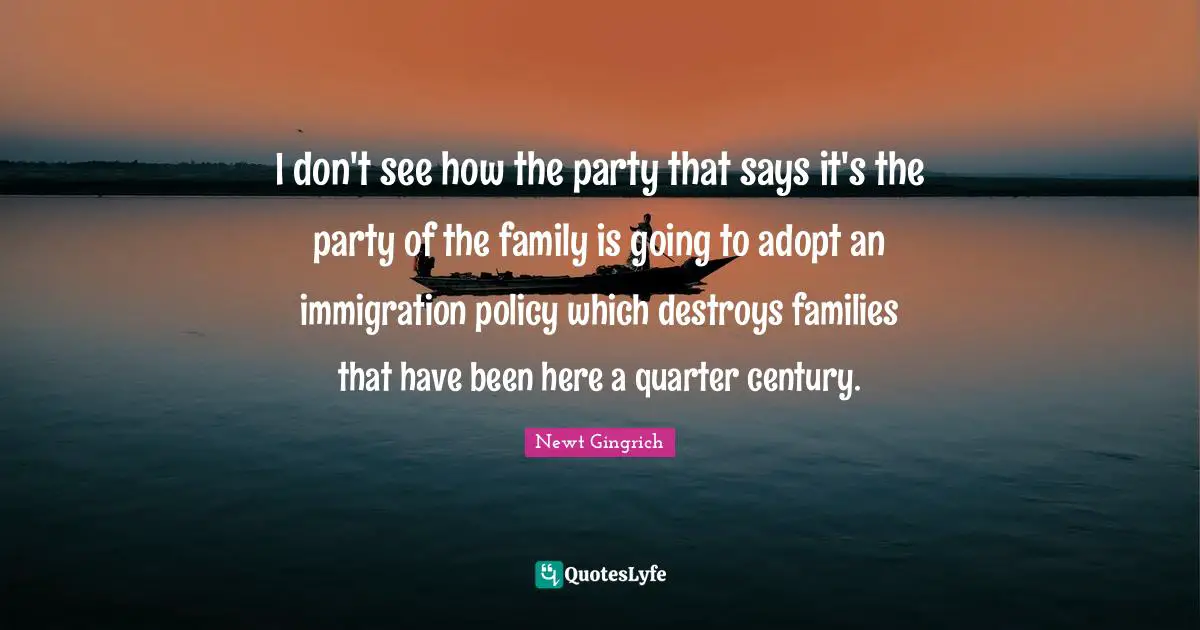 I don't see how the party that says it's the party of the family is going to adopt an immigration policy which destroys families that have been here a quarter century.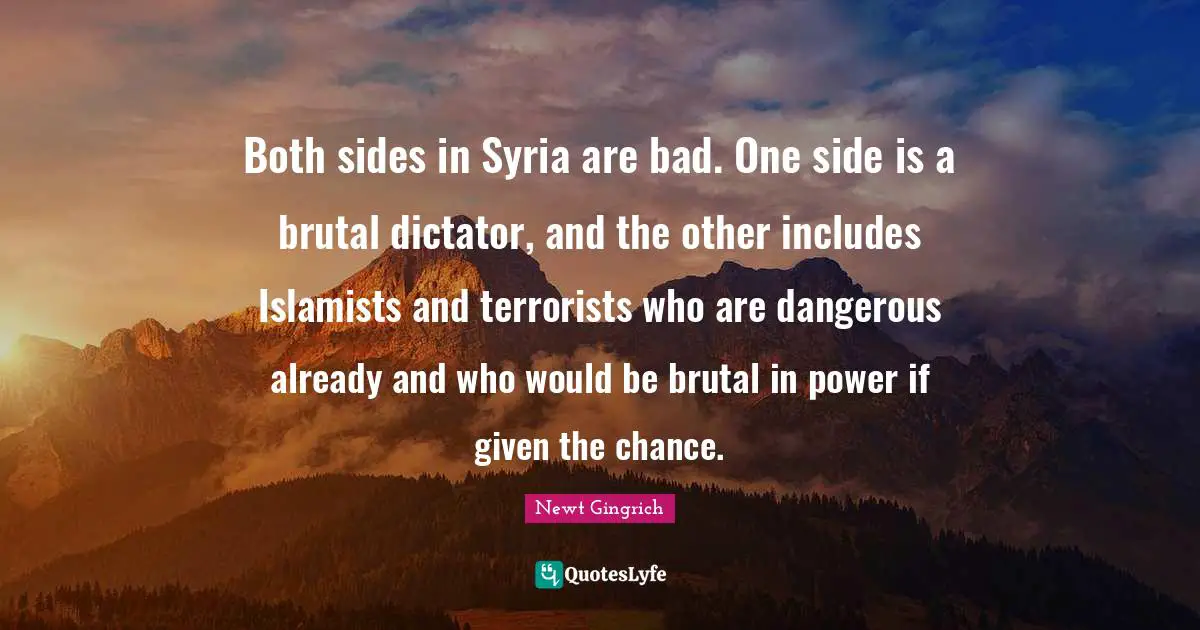 Both sides in Syria are bad. One side is a brutal dictator, and the other includes Islamists and terrorists who are dangerous already and who would be brutal in power if given the chance.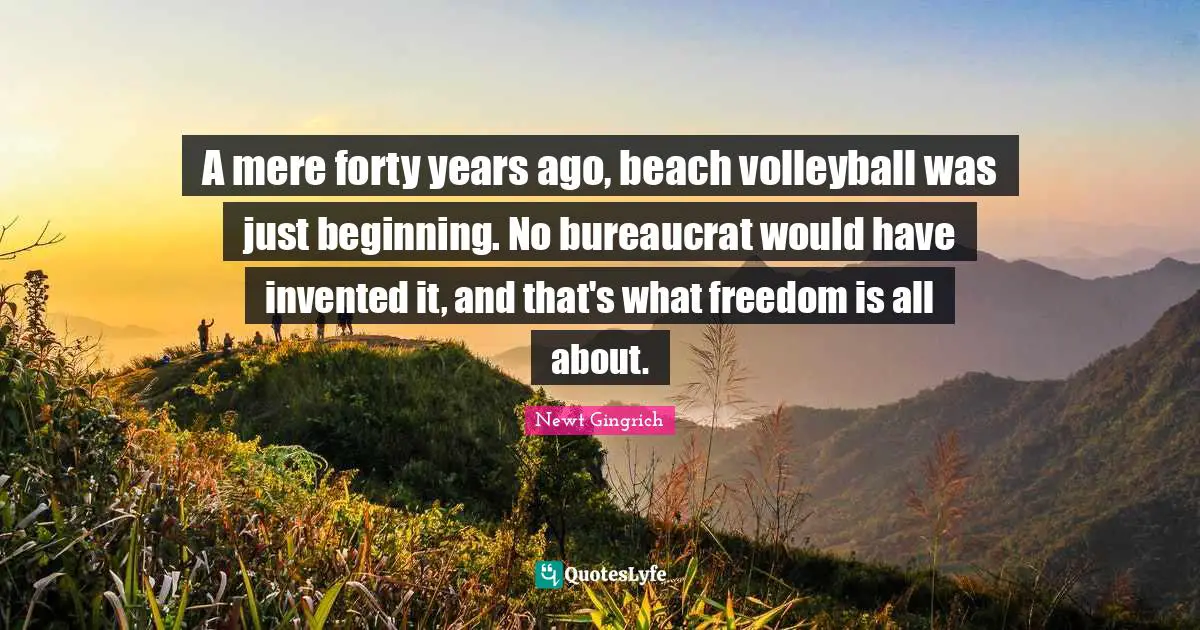 A mere forty years ago, beach volleyball was just beginning. No bureaucrat would have invented it, and that's what freedom is all about.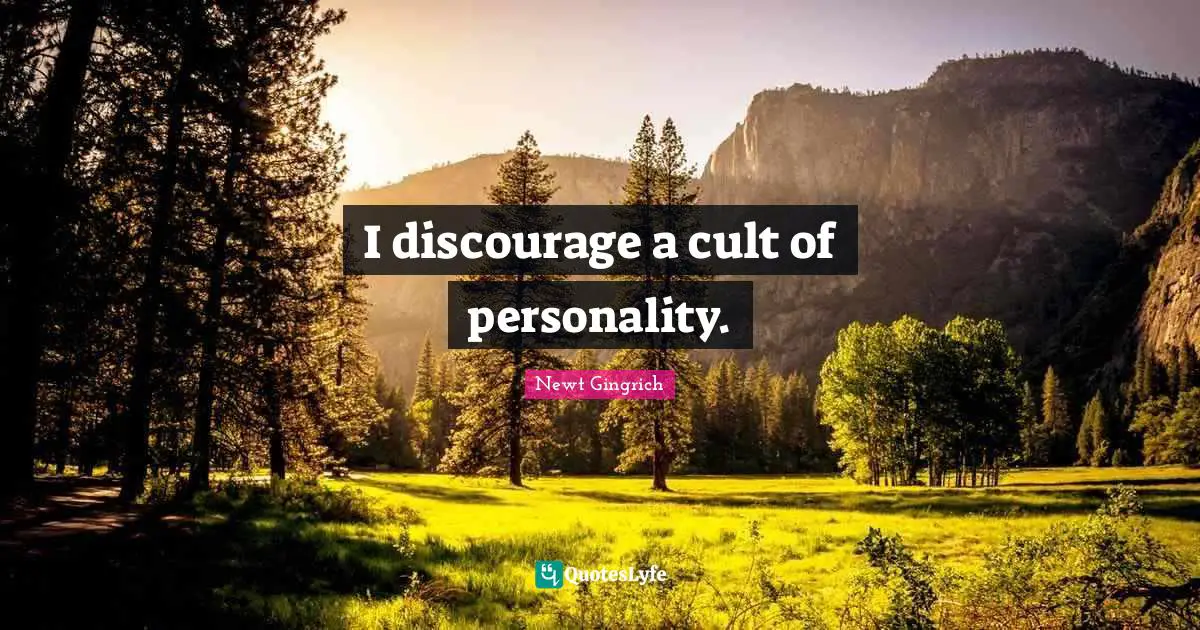 I discourage a cult of personality.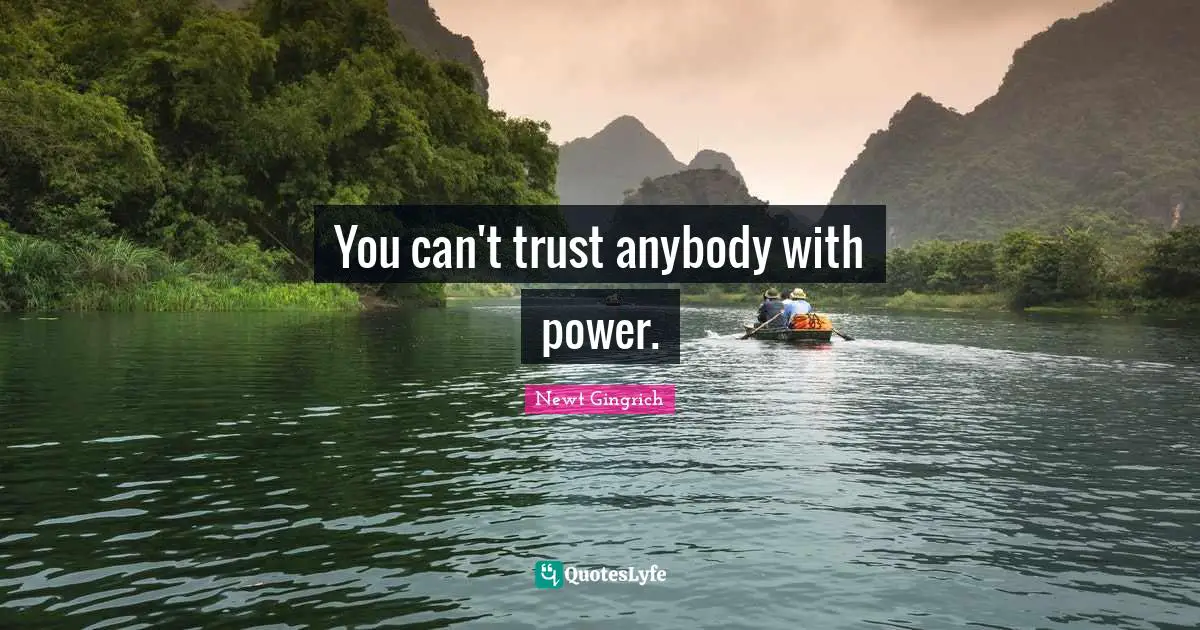 You can't trust anybody with power.