Mike Tyson

Quotes

Find the best Mike Tyson quotes with images from our collection at QuotesLyfe. You can download, copy and even share it on Facebook, Instagram, Whatsapp, Linkedin, Pinterst, Reddit, etc. with your family, friends, colleagues, etc. The available pictures of Mike Tyson quotes can be used as your mobile or desktop wallpaper or screensaver.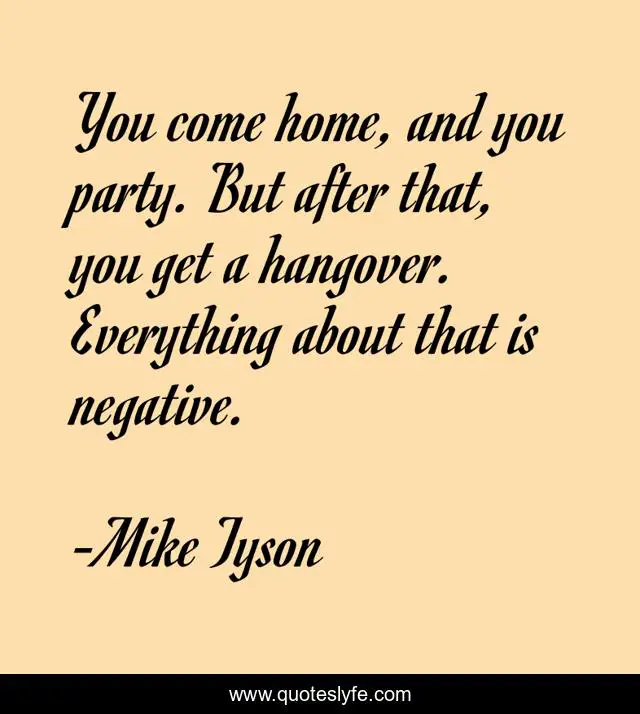 You come home, and you party. But after that, you get a hangover. Everything about that is negative.

I know why they don't like me because they want the money I have.

As long as we persevere and endure, we can get anything we want.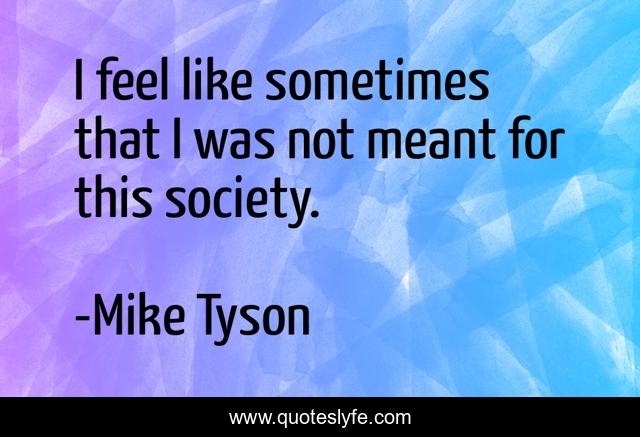 I feel like sometimes that I was not meant for this society.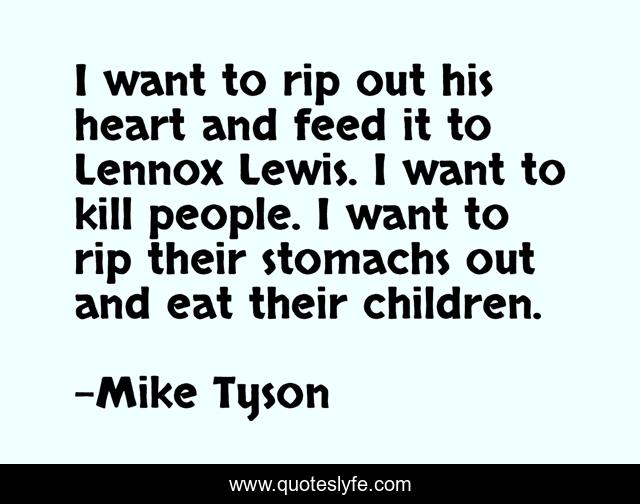 I want to rip out his heart and feed it to Lennox Lewis. I want to kill people. I want to rip their stomachs out and eat their children.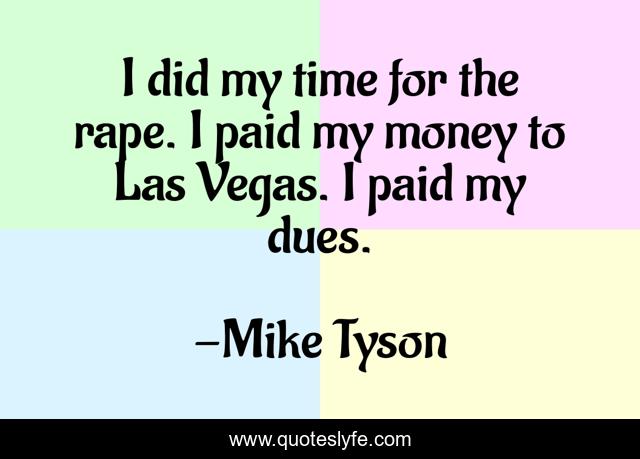 I did my time for the rape. I paid my money to Las Vegas. I paid my dues.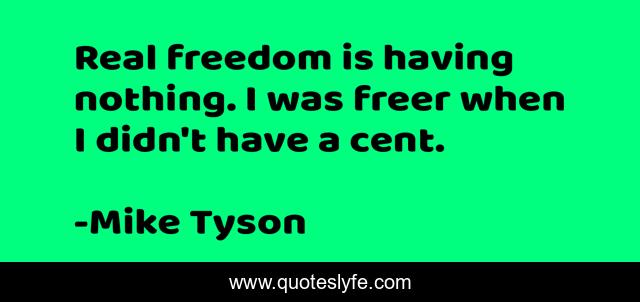 Real freedom is having nothing. I was freer when I didn't have a cent.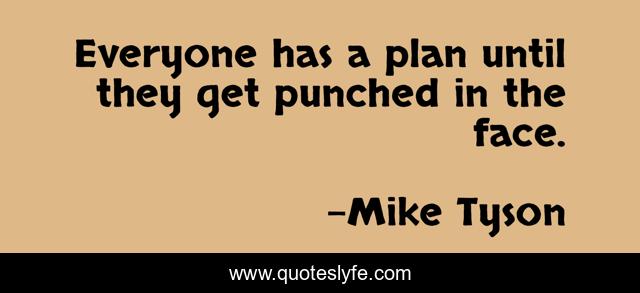 Everyone has a plan until they get punched in the face.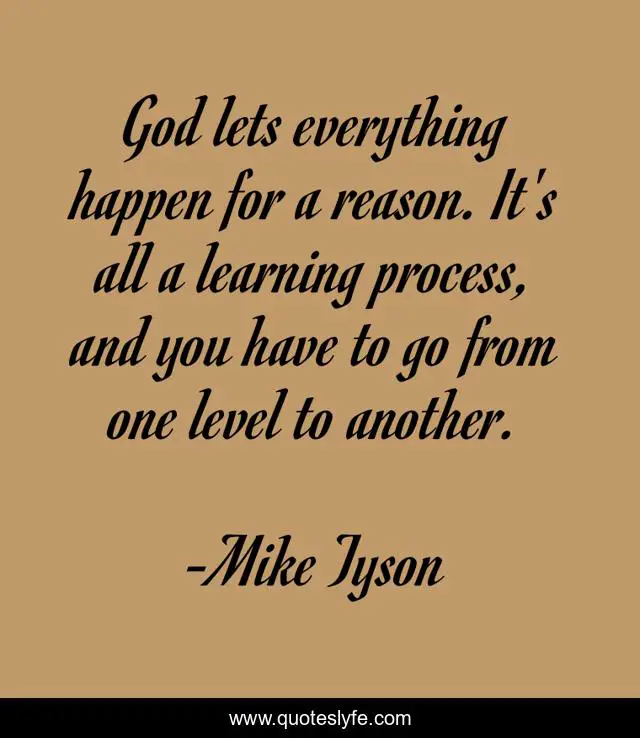 God lets everything happen for a reason. It's all a learning process, and you have to go from one level to another.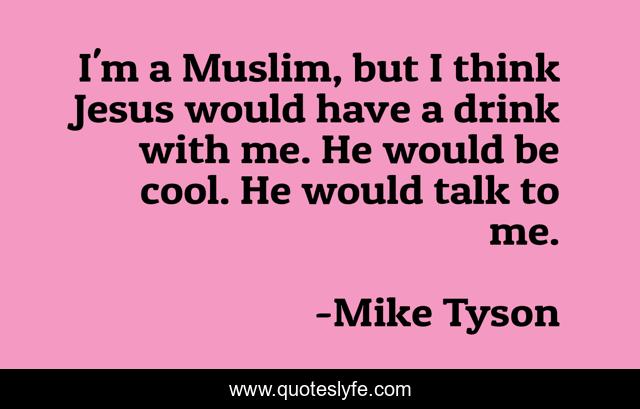 I'm a Muslim, but I think Jesus would have a drink with me. He would be cool. He would talk to me.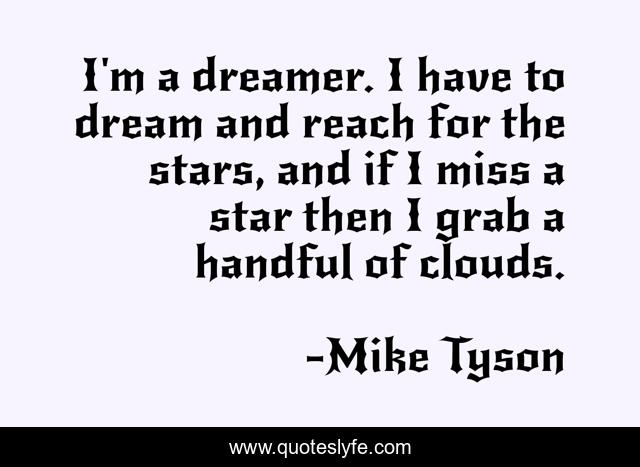 I'm a dreamer. I have to dream and reach for the stars, and if I miss a star then I grab a handful of clouds.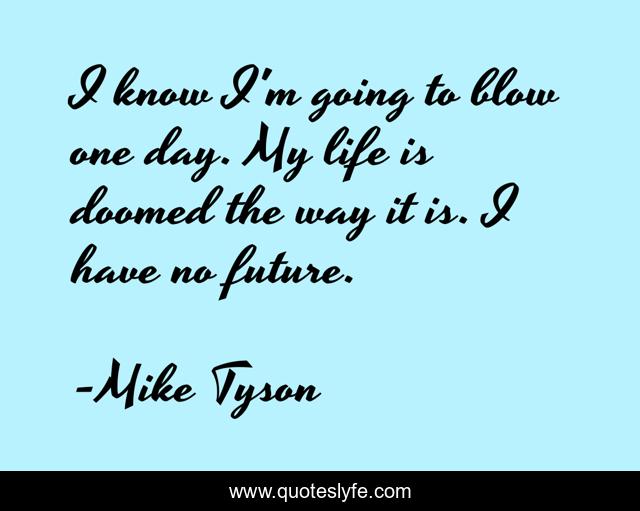 I know I'm going to blow one day. My life is doomed the way it is. I have no future.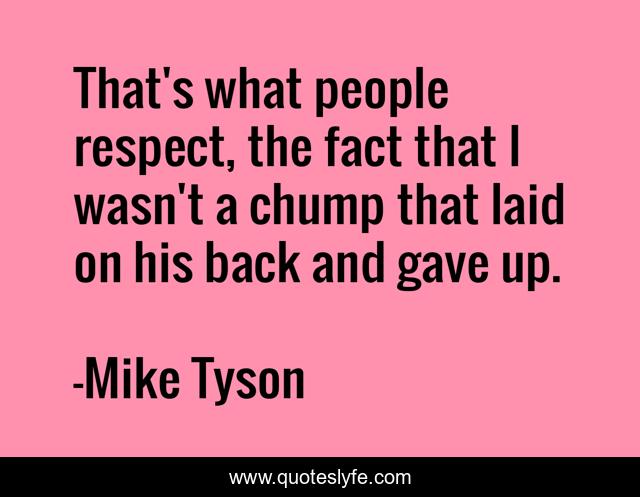 That's what people respect, the fact that I wasn't a chump that laid on his back and gave up.