Jessica Khoury, Origin

Quotes

Find the best Jessica Khoury, Origin quotes with images from our collection at QuotesLyfe. You can download, copy and even share it on Facebook, Instagram, Whatsapp, Linkedin, Pinterst, Reddit, etc. with your family, friends, colleagues, etc. The available pictures of Jessica Khoury, Origin quotes can be used as your mobile or desktop wallpaper or screensaver.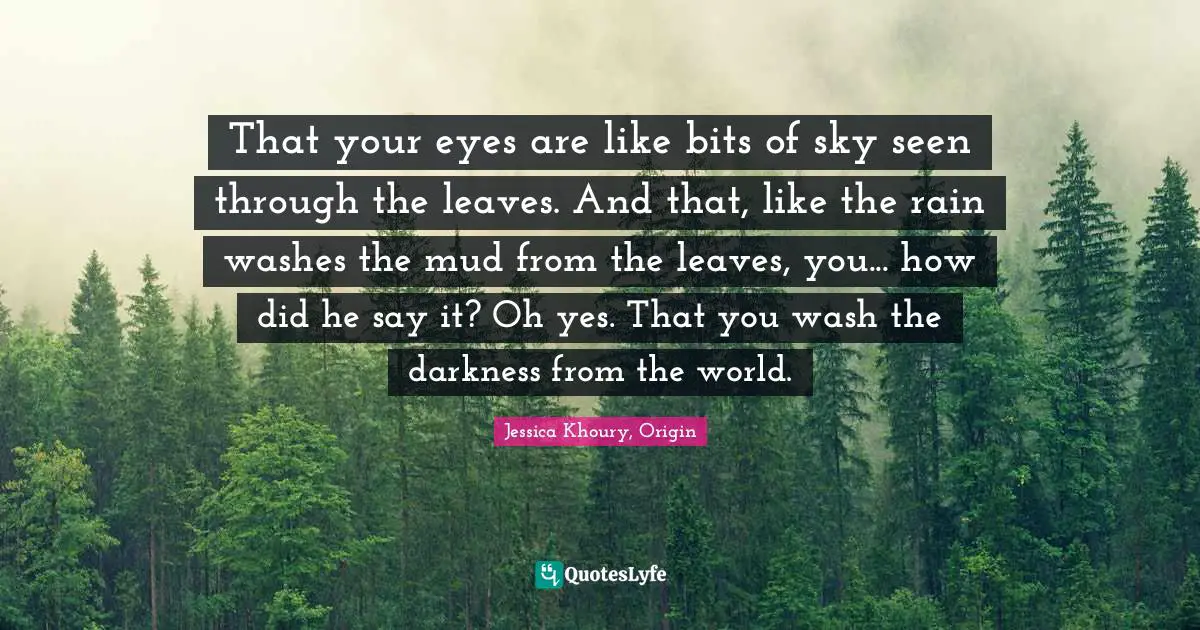 That your eyes are like bits of sky seen through the leaves. And that, like the rain washes the mud from the leaves, you... how did he say it? Oh yes. That you wash the darkness from the world.
TOP 100 Greatest Career Quotes Of A...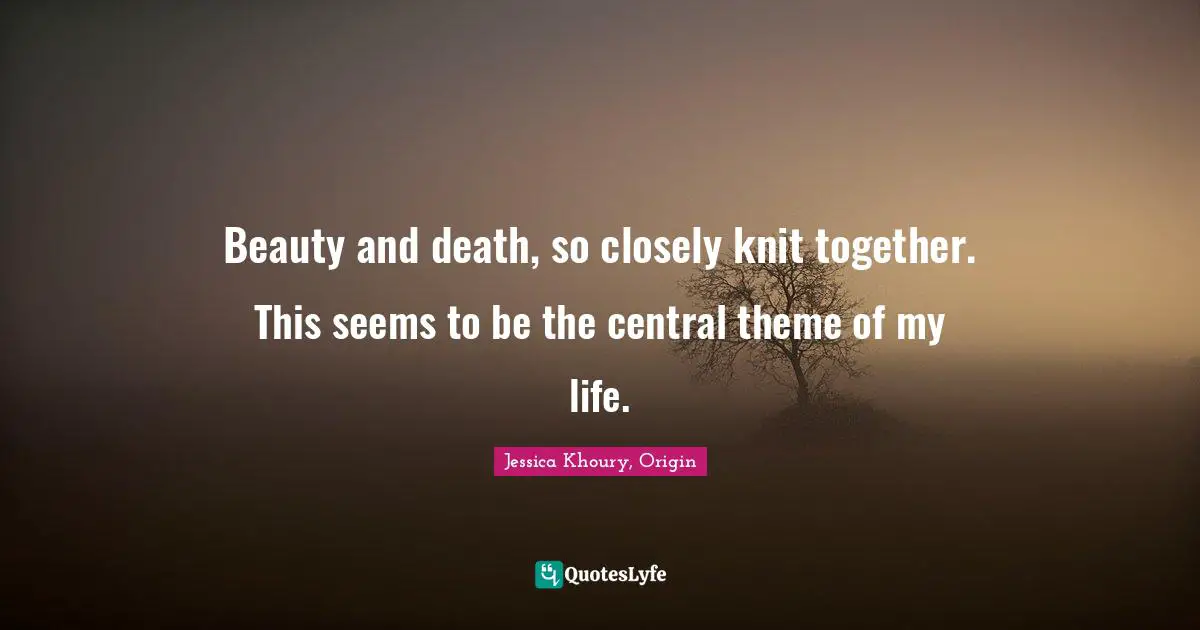 Beauty and death, so closely knit together. This seems to be the central theme of my life.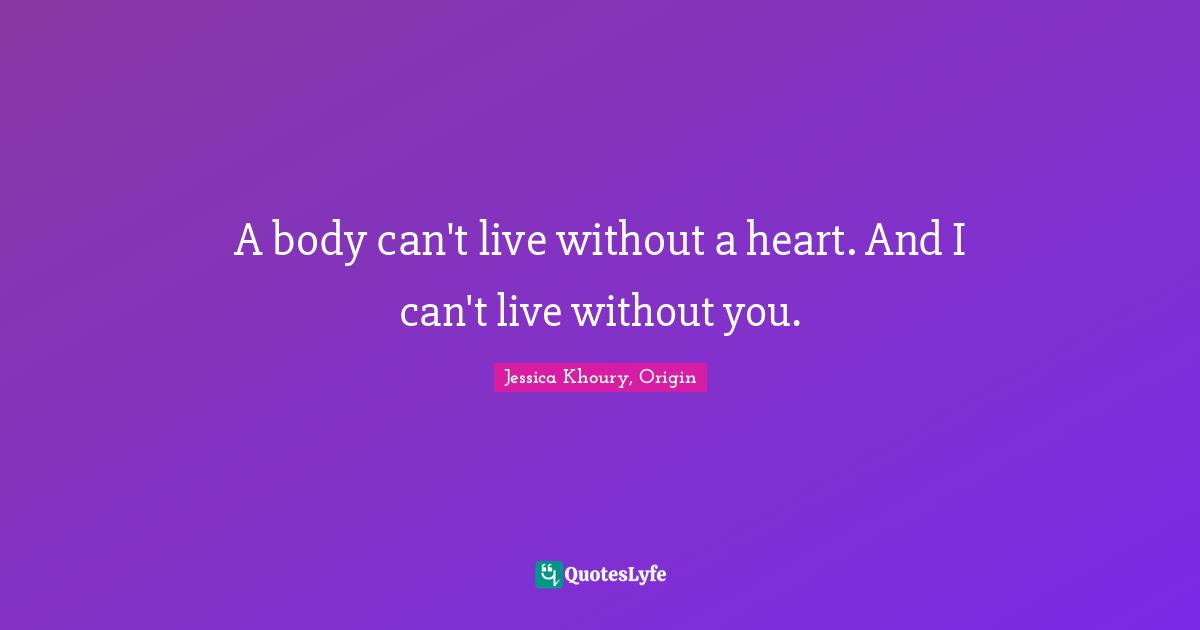 A body can't live without a heart. And I can't live without you.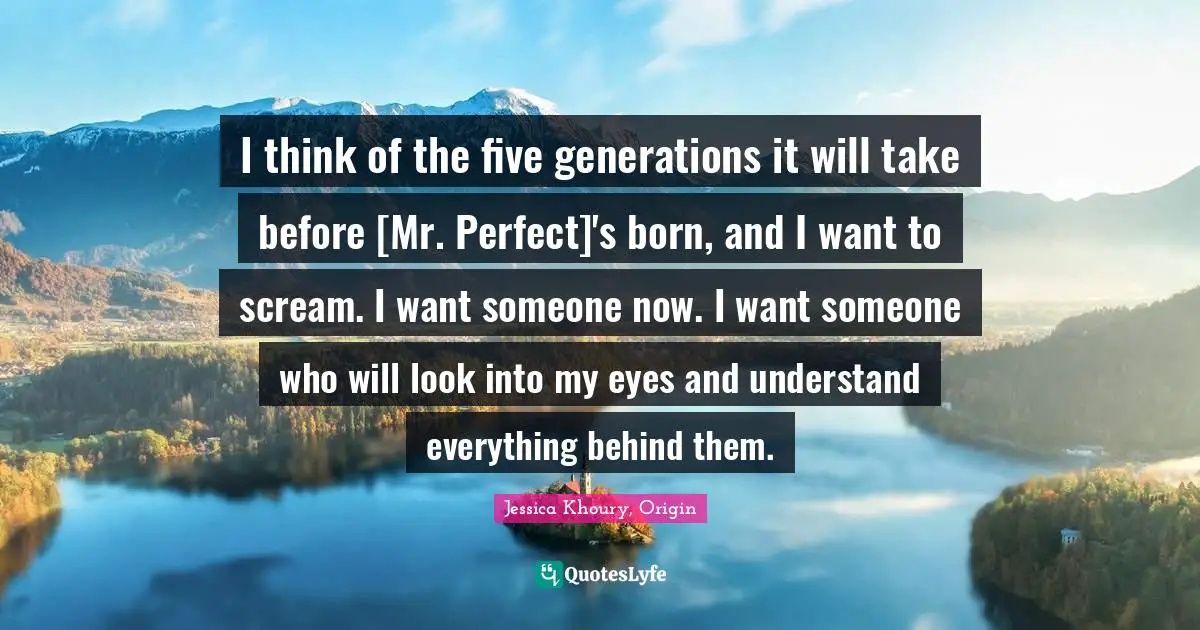 I think of the five generations it will take before [Mr. Perfect]'s born, and I want to scream. I want someone now. I want someone who will look into my eyes and understand everything behind them.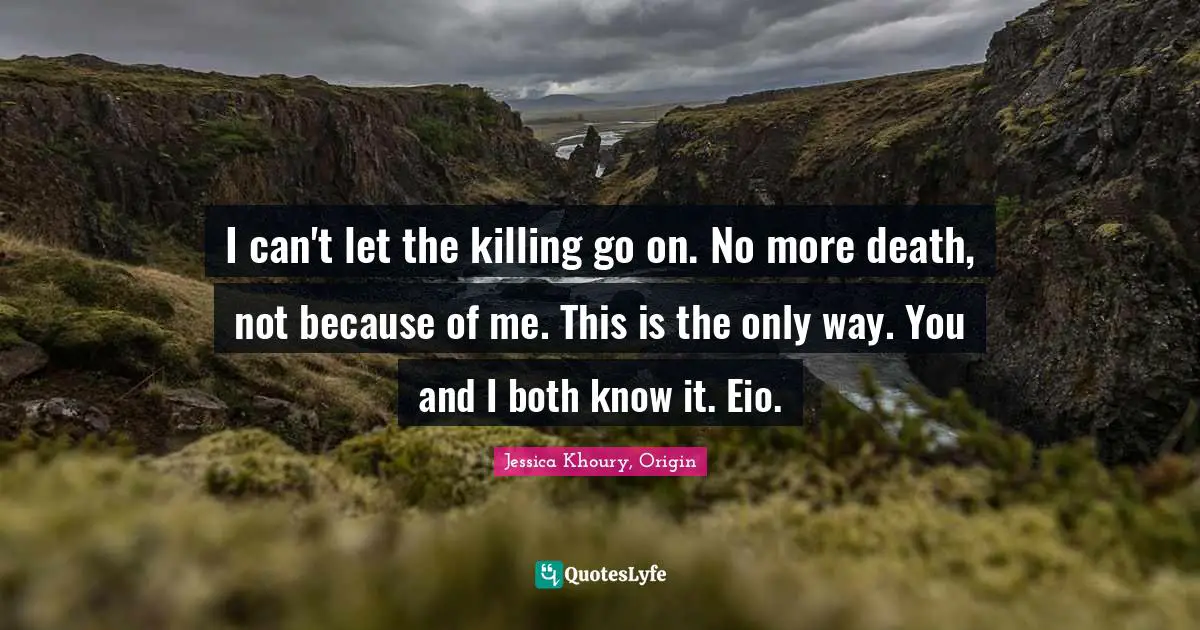 I can't let the killing go on. No more death, not because of me. This is the only way. You and I both know it. Eio.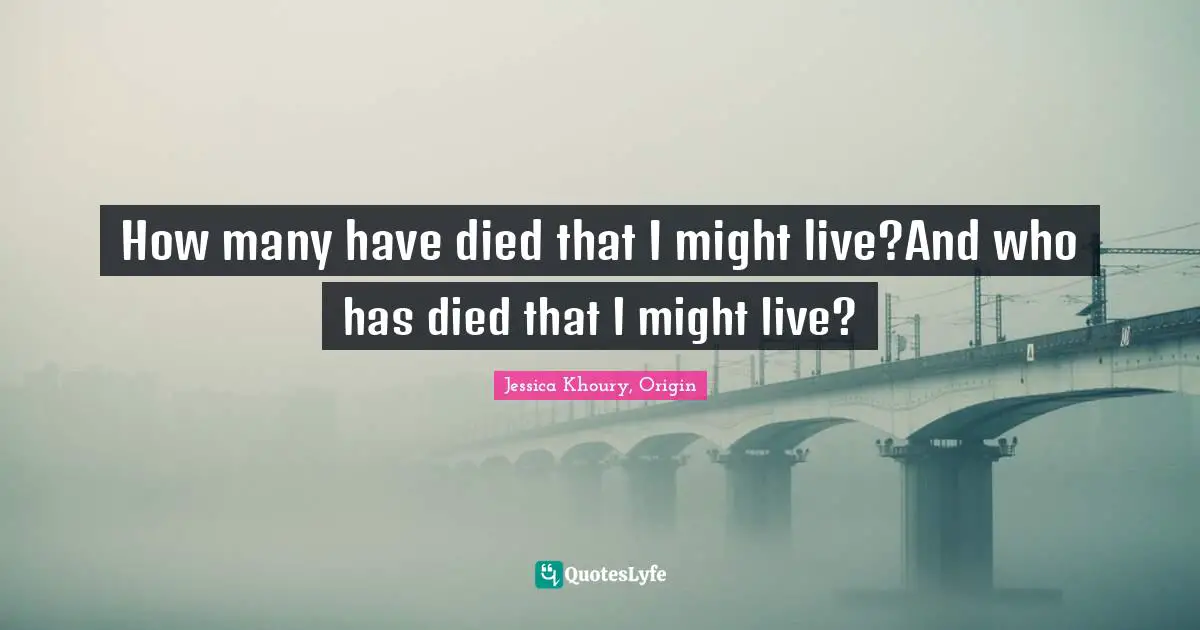 How many have died that I might live?And who has died that I might live?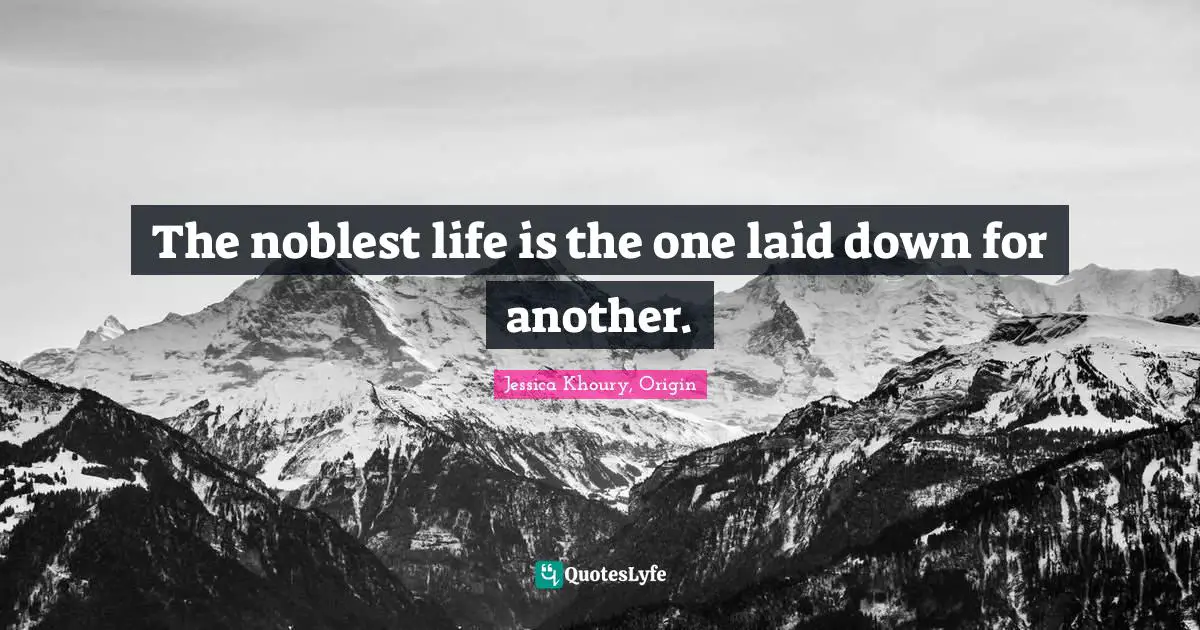 The noblest life is the one laid down for another.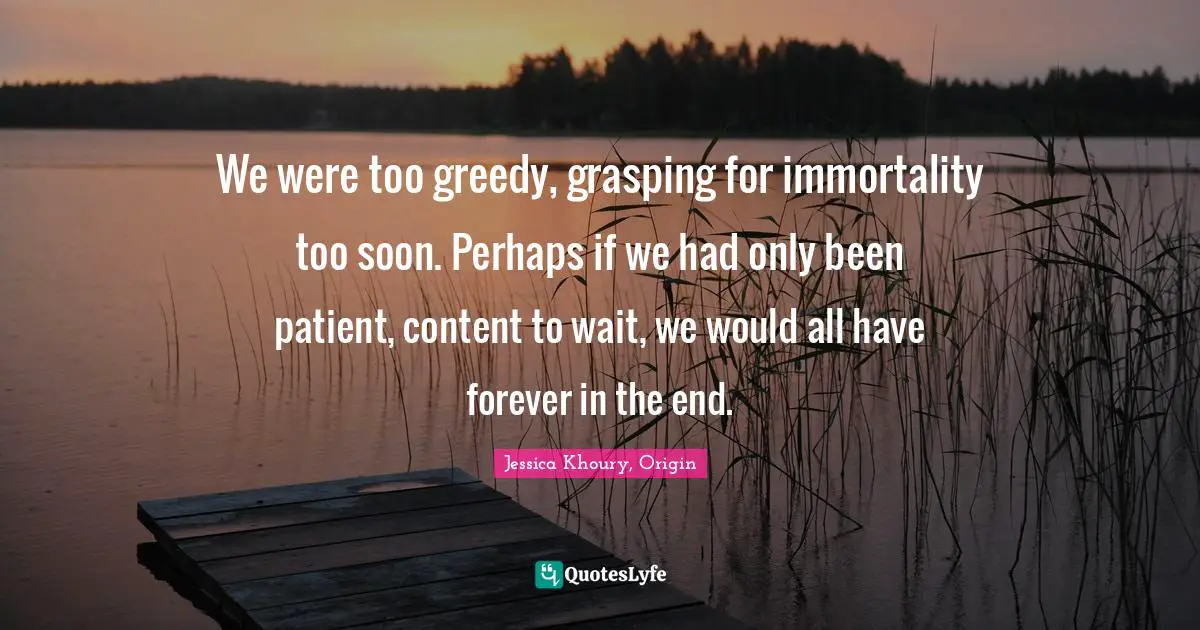 We were too greedy, grasping for immortality too soon. Perhaps if we had only been patient, content to wait, we would all have forever in the end.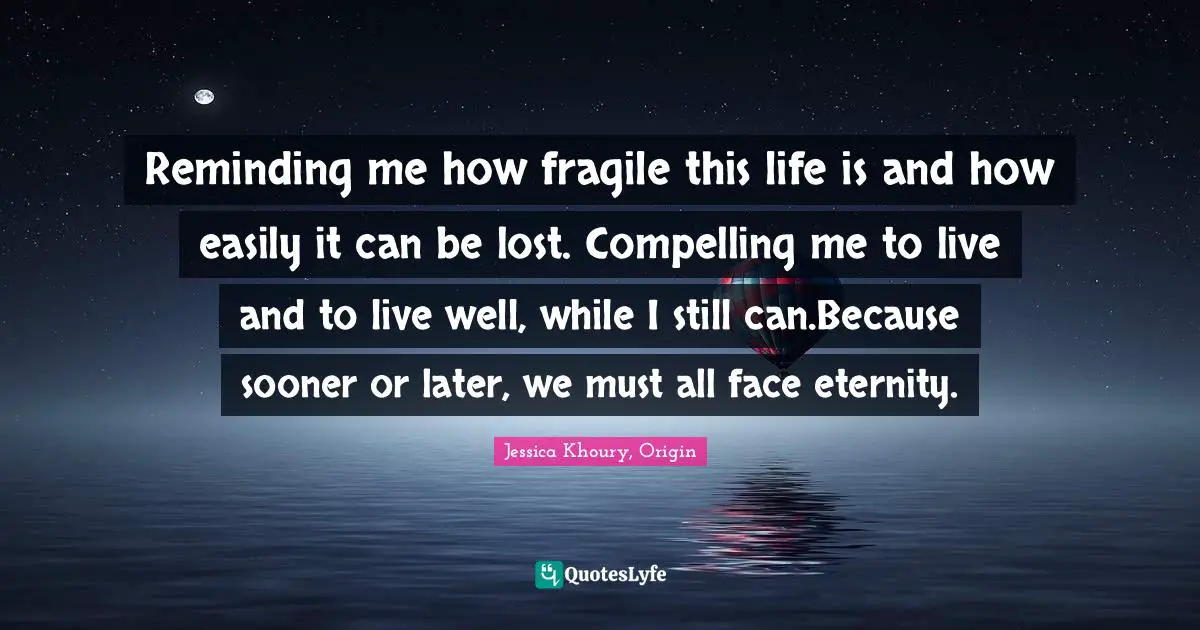 Reminding me how fragile this life is and how easily it can be lost. Compelling me to live and to live well, while I still can.Because sooner or later, we must all face eternity.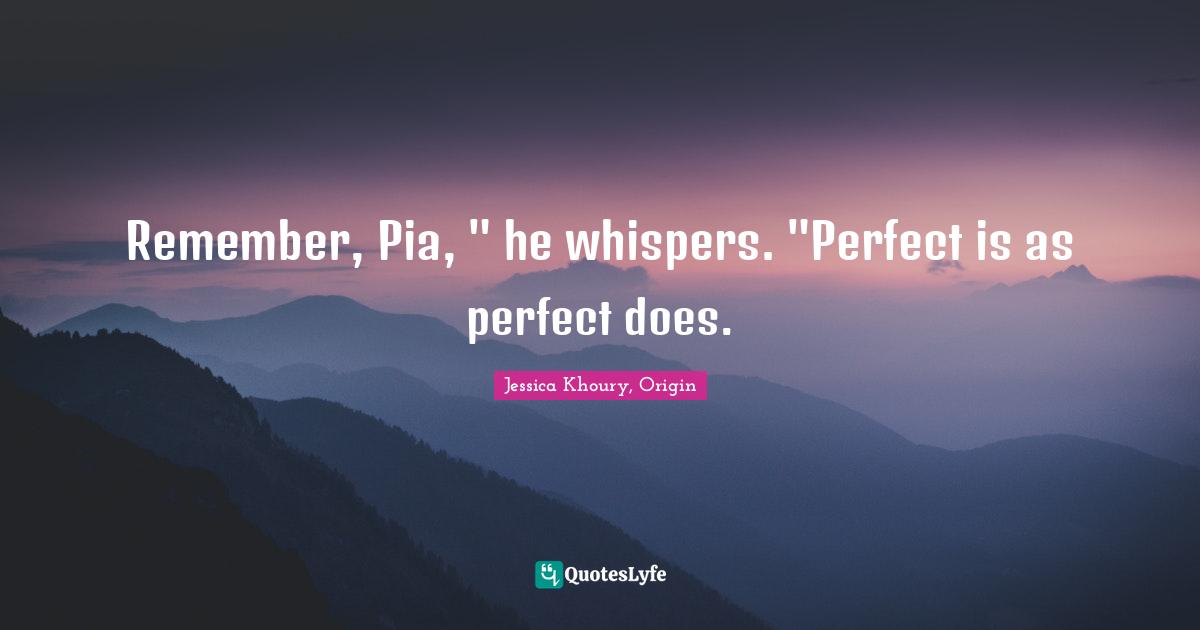 Remember, Pia, " he whispers. "Perfect is as perfect does.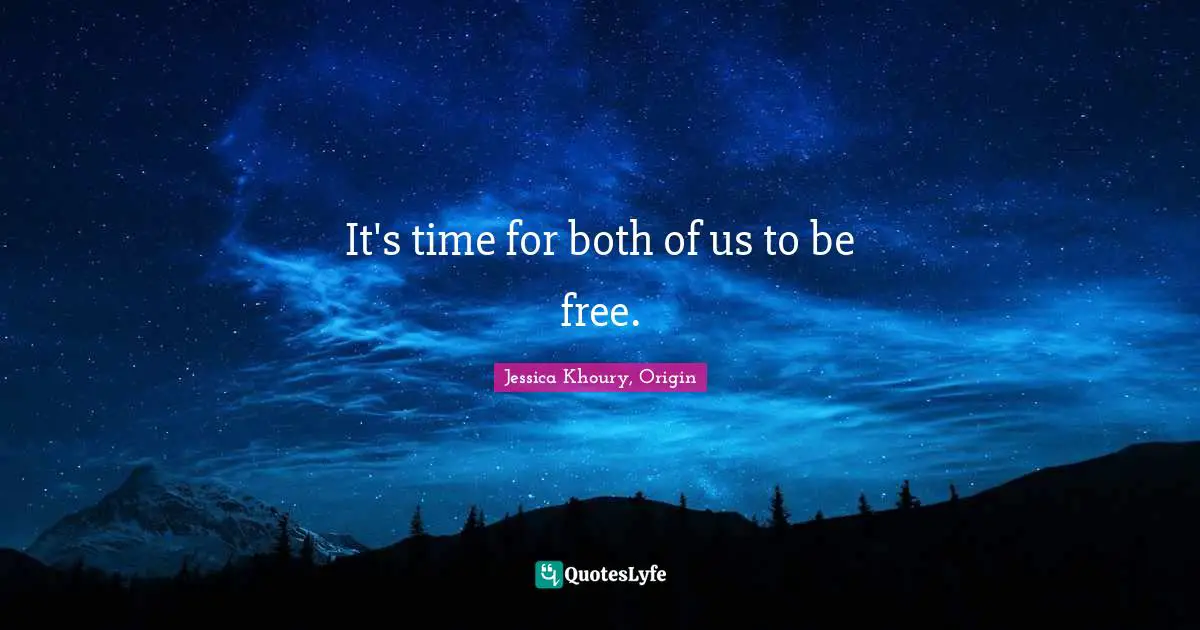 It's time for both of us to be free.