Cricket, one of the most played and extremely popular sports, is one involving great skill and passion. Like any other sport, cricket is one where the caste, colour, gender or creed of the player does not matter, what matters is his/her dedication and expertise not just while playing it, but towards the sport in general too.
Be it a local match or the World Cup, we all enjoy watching the game and tend to cheer thoroughly. But have you ever wondered what a professional cricketer earns through the sport? Well, if not then we have a list involving some of the world's wealthiest cricketers which you might want to take a peek at.
This article will answer the following questions:
Richest cricketer in the world forbes
Top 10 richest cricketer in the world 2020
Richest cricketers and their Net Worth
World's richest cricketers
Who is the richest cricketer in the world in 2020?
Richest cricketer in India
Who is the richest cricketer in the world at present?
Sachin Tendulkar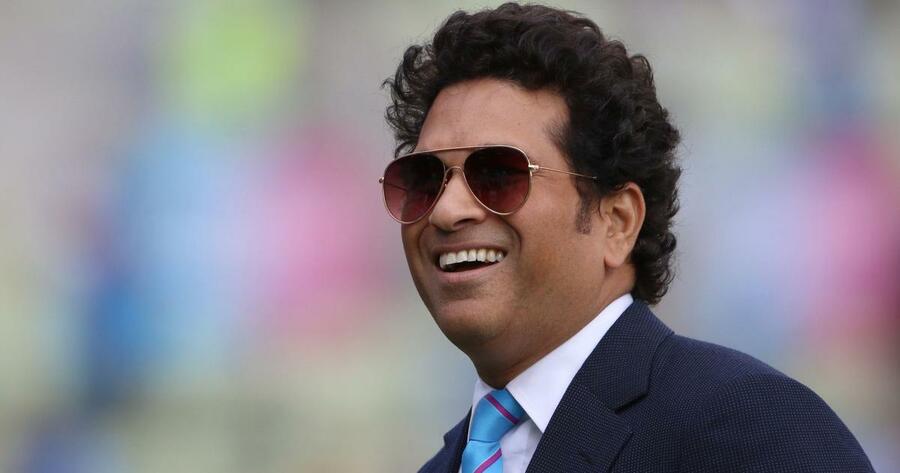 Image Credits: scroll.in
Estimated Net Worth: $118 million
Age: 47
Main role: Batsman
The former Indian international cricketer, who also happened to be the captain of the Indian National team, is very popularly known as one of the most exceptional and legendary cricketers in the history of cricket.
Widely known as The Master Blaster, Sachin has won a wide range of awards such as the Bharat Ratna, Padma Vibhushan, Padma Shri and many more. Being the highest run-scorer of all time in international cricket, he has earned a massive amount of respect from not only the general audience but from fellow cricketers and teammates as well as his mentors.
He was only 11 when he took up cricket and made his Test debut just at the early age of 16! Through the biopic, Sachin: A Billion Dreams, Tendulkar has portrayed his autobiography in great detail, allowing the viewers to get to know him up-close.
Sachin Tendulkar might have retired, but his dedication and love towards cricket will forever be an inspiration to the world and be in our hearts.
MS Dhoni
Estimated Net Worth: $111 million
Age: 39
Main role: Wicketkeeper, Batsman
Mahendra Singh Dhoni, popularly known as MS Dhoni or Mahi, is another extraordinary former Indian international cricketer who captained the Indian National Team in the limited-overs format.
He was the first wicketkeeper to be able to effect 100 stumpings in ODI cricket. After all, people don't consider him as one of the best wicketkeepers for no reason.
In 2015, he was ranked 23rd in the list of highest-paid athletes in the world, by Forbes. Besides this, Dhoni has also been included in the annual Time 100 list, as one of "the most influential people in the world", by Time magazine in 2011.
Ricky Ponting
Estimated Net worth: $65 million
Age: 45
Main role: Batsman
Ricky Ponting, besides being a former cricketer, is also an Australian cricket coach and commentator. He is regarded as the most successful captain in international cricket history with the way he has maintained the scores and always encouraged teamwork to the maximum.
Ponting, who was given the nickname Punter by his fellow teammate Shane Warne, is the only cricketer in history to be involved in 100 Test Victories, as a player.
He holds numerous records, awards and achievements throughout his entire career and is currently the assistant coach of the Australian national men's cricket team as he was appointed to the role in February 2019.
Brian Lara
Estimated Net Worth: $60 million
Age: 51
Main role: Batsman
Popularly acknowledged as one of the greatest batsmen of all time, Brian Charles Lara was appointed the honorary member of the Order of Australia in 2009. He is a Trinidadian former international cricketer who is also widely recognised as The Prince of Port of Spain or simply as The Prince.
Due to his excellent skills and inspiring sportsmanship, Lara was introduced into ICC Hall of Fame in January 2012.
Shane Warne
Estimated Net Worth: $50 million
Age: 51
Main role: Bowler
Yes, this is the same teammate who gave that funny nickname to Ponting! An Australian cricket commentator and former international cricketer, Warne is considered to be one of the best bowlers in the history of cricket. He also happened to captain the Australian national team in One Day Internationals.
Besides playing internationally, he also played domestically for his home state and of Victoria and English domestic cricket for Hampshire. He is also popularly known as Warney.
Warne has not only been awarded the BBC Sports Personality World Sports Star of the Year but has also been named as a bowler in "Australia's greatest ever ODI teams".
Virender Sehwag
Estimated Net Worth: $40 million
Age: 42
Main role: Opening Batsman
One of the most aggressive batsmen of all time, Sehwag happens to be the 5th highest paid cricketer in India. A former Indian cricketer, he was the first Indian to be honoured as the Wisden Leading Cricketer in the world in 2008. Former vice-captain of the Indian cricket team, Sehwag is also popularly known as Viru or the Sultan of Multan.
Besides receiving many awards and titles, one of the highest acts of honour to have taken place with him was a gate being named after him at the Arun Jaitley Stadium, one of the most famous stadiums in the world, by the Delhi and District Cricket Association (DDCA), in 2017.
Yuvraj Singh
Estimated Net Worth: $35 million
Age: 38
Main role: All Rounder
A former Indian cricketer who played internationally in all formats of the game, Yuvraj Singh or more popularly known by the name Yuvi was especially recognised for his fielding and balling.
He has been the Vice-captain of the Indian team in the ODIs between 2007-08. He is greatly acknowledged for his sportsman spirit and dedication for the game and has been awarded numerous awards such as the Arjuna Award, the Padma Shri, etc.
Virat Kohli
Estimated Net Worth: $26 million
Age: 31
Main role: Batsman
An Indian cricketer and the current captain of the Indian National team, Kohli is one of the most famous and greatest batsmen. He has been awarded many reputed titles such as the Sir Garfield Sobers Trophy, Wisden Leading Cricketer in the World, the Arjuna Award, etc.
The global megastar earns much of his wealth through endorsements with multi-national brands such as Puma, Audi, Hero and many more.
Besides holding the best test, T20I and ODI ratings among Indian batsmen, Kohli also holds the world record for being the fastest batsman in several innings.
Jacques Kallis
Estimated Net Worth: $13 million
Age: 45
Main role: All Rounder
Kallis is a South African cricket coach and a former cricketer, who is considered to be one of the most supreme all-rounders of all time and as South Africa's best batsman. Although it has been long since his retirement, he is still regarded as one of the highest-paid cricketers in the world.
In 2013, Kallis was named as Leading cricketer in the World in Wisden in 2008 keeping his outstanding performance in check. He is also famously known by the nicknames Woogie, Jakes and Kalahari.
After plenty of awards and achievements, Kallis was finally inducted in the ICC Hall of Fame in August 2020.
Conclusion
Ever thought a simple game of bat and ball would have scope this vast? Well, that's the point; cricket is not merely hitting the ball with the bat and running and catching, it is a much more complex and highly advanced sport which requires fine skill, dedication, determination and spirit, just like any and every other sport does. And even the wealthiest cricketers of the world had to break sweat and blood to reach this level where they are right now.
---
Co-author: Khushi Shah
Khushi has just passed her school and is now studying at PDPU. Apart from writing, she likes to sketch and dance. She also has other blogs where she posts proses and poet.