Making a wealthy sum through music is not an easy task, especially for women in the music industry, because of the gender discrimination that still takes place in certain aspects of work, regardless of the field one is working in.
Yet these women have toppled their way through obstacles and hurdles and have righteously earned their place in music, breaking records, and topping chart after chart.
Here are the world's highest-paid women in music, who have worked their way through all the plight, to achieve stardom and success at the maximum level finally.
In this article:
Taylor swift net worth
The World's Highest-Paid Women In Music
10 best-paid female singers of 2020
Taylor Swift - $185 Million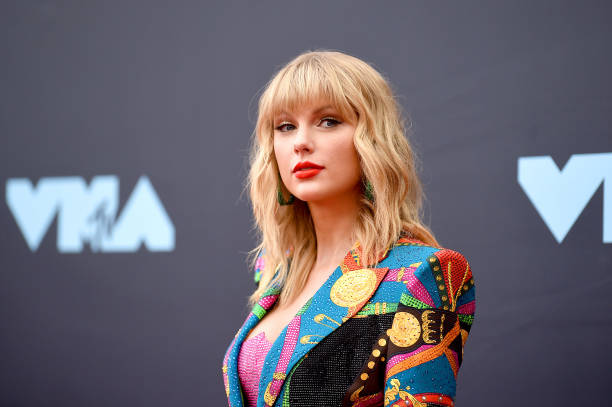 Image Credits: GETTY IMAGES
After her latest album Folklore's sales crossed 1 million, Taylor has made a dashing entry as the number one yet again. In fact, her album is the first to make a sale this grand in 2020.
This American singer-songwriter has been setting records since years now, and never fails to surprise her fans by her amazing performance after performance. A greatly talented and creative artist, Taylor works with a wide range of genres including pop, country, synth-pop, etc.
She has been ticked off as one of the best-selling music artists of all time. Apart from that, she has won a total of 353 awards and titles and has been nominated for about 795 others!
One of the most inspiring and favourite artists of all time, Taylor Swift continues to strive towards success and fame faster than ever.
Beyoncé - $81 Million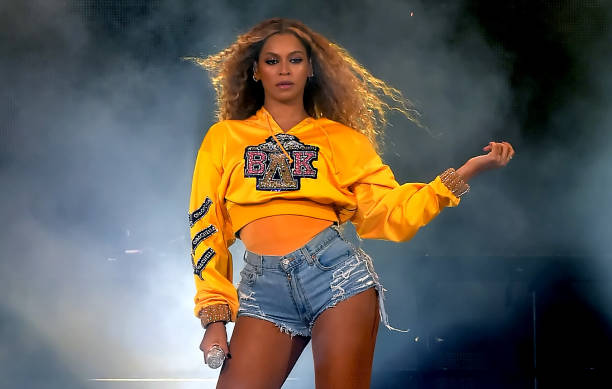 Image Credits: GETTY IMAGES
Behold the Queen Bee! One of the most influential and successful artists of all time, Beyoncé, through her music, fashion and style, dance, and her creativity, has won hearts all over the world.
She has been taking part in various music and dance competitions since her childhood, helping her expand her talent more and more.
She earned fame and recognition ever since the late '90s, as the lead singer of Destiny's Child, one of the most famous R&B groups of all time and then hitting the charts as a solo artist simultaneously.
Rihanna - $62 Million
One of the most successful black women in the history of music, Rihanna has blessed the music industry with numerous hits.
Her flawless public image just adds up more to her successful career. Besides excelling in music, she is also a strong businesswoman and tends to work for many humanitarian causes too.
Rihanna has her line of cosmetics named Fenty Beauty, which she launched in 2017.
She has won innumerable awards, be it the Grammys, the American Music Awards or the Billboard Music Awards. With an estimated net worth of about $600 million, Rihanna happens to be the wealthiest female musicians and has also been marked as one of the highest-paid celebrities by Forbes.
Katy Perry - $57.5 Million 
From Teenage Dream and Roar to Con Calma, Katy Perry has always given her best, be it in 2013 or 2020.
Having pursued a career in gospel music during her teenage years, Perry was quite experienced in terms of how music tends to work, as she took a turn towards other genres like pop and disco.
Her second album One of the Boys, which she released in 2008, earned her a massive amount of fame ,as well as fandom as the pop-rock record, contained two U.S. charts topping songs, named "I kissed a girl" and "Hot n Cold". 
Katy Perry has not only received numerous awards and titles but has also been included in the Forbes list of highest-earning women in music.
Pink - $57 Million 
Alecia Beth Moore, or famously known by her stage name Pink, is yet another record-breaking female artist, who is not only a singer-songwriter but also works as a record producer and a spokesperson.
Pink started writing her own songs and was recognised as an experienced vocalist and dance, from just an early age of 14 years. She became a part of quite a famous R&B group back then, named Choice, which came to an end in 1998.
But she took that in stride and not as a disaster or a failure. She kept learning and performing till she started dropping hit singles and albums, slowly taking over music and earning a high level of fame and recognition.
Ariana Grande - $48 Million 
A fashion icon and one of the leading female artists, Ariana Grande has come a long way from her teenage years of acting in T.V. shows and movies.
She has been ruling the charts since a couple of years now and fans claim that it isn't going to change anytime soon. It is even said that she is the one who rewrote the rules of Pop music!
She is one of the youngest female artists to have such a successful career in music. Ariana has also collaborated with and has been associated with numerous other famous artists including Nicki Minaj, Victoria Monet, and many more.
Jennifer LOPEZ - $43 Million 
One of the most popular singers, actresses and dancers, Jennifer Lopez or more commonly known as J. Lo, has starred in numerous hit movies and has dropped several amazing singles and albums. She is also a fashion designer and a businesswoman.
She has been ranked as the 38th most powerful woman in the world and the most powerful celebrity in 2012, by Forbes.
Some of her most successful singles have been featured on the U.S. Billboard Hot 100, and she has also received numerous awards, not only for music but for her acting skills as well.
Lady Gaga - $39.5 Million 
Is she your fashion rock and pop icon too? We bet she is! With her shining image with relation to music and television, Stefani Joanne Angelina Germanotta, or professionally known as Lady Gaga, has made her way in the music and entertainment industry, thanks to her talented personality and rocking sense of fashion.
Be it her on-stage performance, her television presence or her behind-the-screen personality, Lady Gaga has never disappointed her fans and continued dropping smashing music year after year.
Celine Dion - $37.5 Million 
After winning 5 Grammys, including an award for the album of the year and record of the year, and for having the most number-one songs on the radio format, Celine Dion has been titled as the "Queen of Adult Contemporary" by Billboard.
She happened to be the second best-selling female artist during the Nielsen SoundScan era.
Celine was also honoured by the International Federation of the Phonographic Industry in 2003, as she managed to pull off a sale of about 50 million albums in the whole of Europe.
The rule of "wear-and-tear" certainly does not apply to her talents and skills, for they are still brand new, ever since 1980!
Conclusion
None of these above-listed female artists is or has ever been underrated, for their exceptional talents, and captivating skills are impossible to not catch your eye.
Although women in music might not have gotten extraordinary recognition to an extent in the early times, they surely have made sure that they get the respect, credit, and the acknowledgement for their work now. And they have proved their worth time and again, by breaking the music industry's records and ruling the charts.
Each one of these legendary female artists is undoubtedly an inspiration, an icon, or both for every other person!
---
Co-author:  Khushi Shah 
Khushi has just passed her school and is now studying at PDPU. Apart from writing, she likes to sketch and dance. She also has other blogs where she posts proses and poetry.