A book is a medium for recording information in the form of writing or images, typically composed of many pages (made of papyrus, parchment, vellum, or paper) bound together and protected by a cover. They not just store information but also help in passing on that information to successive generations. They are a medium to communicate and even influence the reader. In the life of a doctor, they play a significant role. They teach them how to diagnose and treat a disease apart from inspiring them to fill the lacunae that exist in the field of medical science. 
The House of God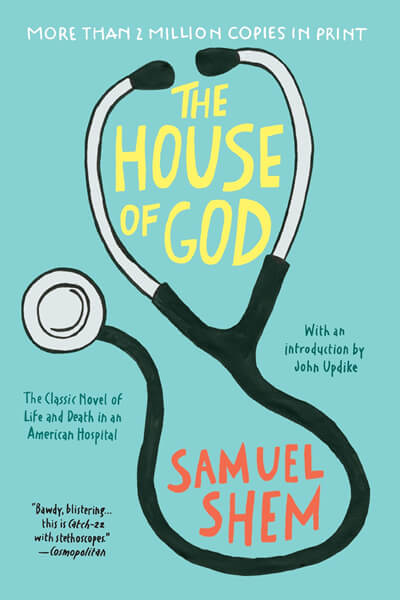 Written by Samuel Shem, the story revolves around six interns who have just started working at the hospital. As we know that no book can genuinely depict life in any profession, similarly, even this is not a hundred per cent up to mark portrayal of the life of a medical but is relatable. Shem has added elements of humour that specifically make this a good read. Besides, it shows the difficulties faced by a graduate who is supposedly senior-most in medical school and joins as the junior-most in the hospital, the way even nurses and other staff underestimate them and treat them. Whether practising medicine or not, it is undoubtedly a book to add in your wish-list.
Netter's Atlas of Human Anatomy
It is one of the best selling books in the medical world. It comprises of the paintings of human anatomy, dissection diagrams of all the parts. Each picture painted by Better shows the details to every teeny – tiny extent. This book not only makes medical students fall in love with human anatomy but also helps them in remembering the refined details throughout life. This awe-strucking book is definitely a must-read for those aspiring to take up surgery in future, although it is beneficial for all.
When Breathe Becomes Air
The book is an autobiographical account of a hard-working, passionate neurosurgeon who turns into a lung cancer patient and ultimately succumbs to death. Paul Kalmithi was an Indian-American doctor who was quite passionate about his career. The story starts from the point where his wife wants to go for counselling sessions and separation due to Paul's inability to devote time to his family. But soon he is diagnosed with cancer. During the meetings with his doctor, he realizes the conflicts that a doctor turned patient faces when he already knows the results of reports. He shows the grief of not being able to accept the tiny ray of hope which doctors give to patients with a dismal prognosis. Despite going through the treatment, he still keeps working as a neurosurgeon till the date it becomes physically incapacitating to serve anymore.
The end of the book has an epilogue written by his wife, which is as emotional and heart-pouring as the whole novel.
It is a highly recommended book for both medicos and non-medicos.
Guyton's Review of Human Physiology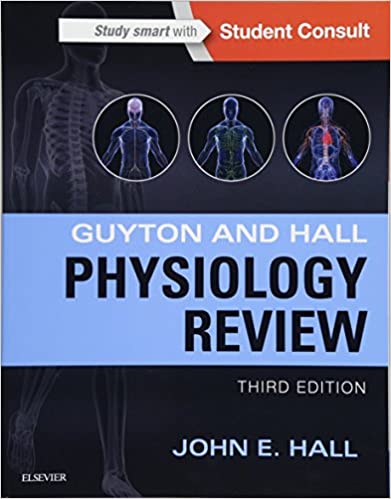 Before understanding the diseases, it is imperative to know the proper functioning of the human body. Guyton's book is neither voluminous nor too concise. It describes all the clinically relevant functions in one place, making it easier for doctors to assimilate. Besides, this book is full of analogies that make it all the more interesting.
Flowers for Algernon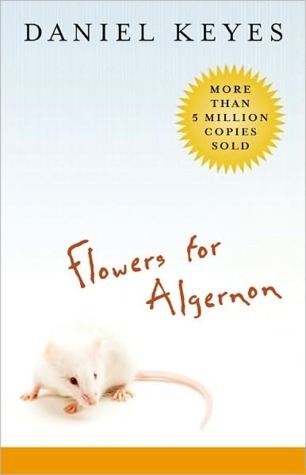 This is a book written in the form of a diary of the protagonist, Charlie, who is a severely intellectually disabled man. His family has abandoned him right after childhood and lives on the small income he earns by working in a bakery. Even though he messed up the orders and delivery and is mocked by all his colleagues for his stupidity, he is still happy since his child-like brain thinks of them as friends. But one day, the medical researchers take him as a human model to test their results. He is injected with some chemicals, and over weeks and months, his brain starts developing, and ultimately he turns into a genius. They study his intelligence and progress throughout his life. Proud of creating a super-intelligent human, they take him to a conference to show him on the stage in front of hundreds of neurologists (Spoiler alert). Charlie starts observing the behaviour of the mouse, Algernon and realizes that scientists have screwed up and the effect of therapy won't last long. He dashes out of the conference and starts working on neurologists' equations, which culminates in a bad outcome. In the end, his brain starts deteriorating again.
Throughout the book, the aspects of human relationships and the shallowness created by the modern world is described. It is amazing how the writing and vocabulary of Charlie synchronize with his IQ and emotions. This book also highlights how important ethics are in the medical profession.
Robbin's and Cotran's Textbook on Pathology
This is one of the best medical books ever written. It is a book that integrates each and every aspect of disease and turns it into something very easy like a cakewalk. A book that one falls in love with the first reading and something that one would love reading again and again. Even though it illustrates the pathology of illnesses, but it is full of sentences that are lessons for life, targeting to make better humans and not just doctors.
If one is ever in self-doubt or doubting why they took up medicine, this book will bring back the motivation to keep working.
Harrison's Internal Medicine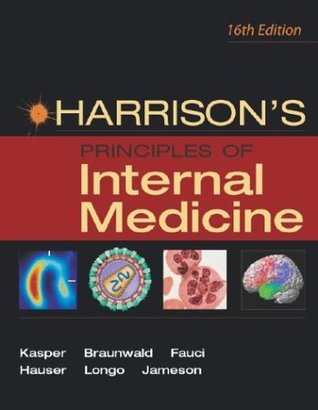 Even though voluminous, it is the one-stop solution to all problems in a medical professional's life. The book is based on the aspect of global health and not biased towards any branch or country. It has all the details necessary for one to practice and even how to deal with all possible rare diseases and complications.
This is the book that one should choose if one is asked to read only one book for a whole year.
A must-read for all medicos.
Cutting for Stone
An extraordinary account of two orphan twins written by Abraham Verghese is an unforgettable story. Its title is derived from the line in Hippocrates oath that one should not cut stone, which was used in traditional times when there was no anaesthesia and surgery could result in death due to the excruciating pain.
This book brings out the intimate aspects of love, relationships and miracles in medicine.
The story of how the twins abandoned by their surgeon father early in life, later grow up fond of medicine and become doctors is as interesting as it is emotional.
Do keep a handkerchief for this one!
Being Mortal
Atul Gawande is a revolutionary surgeon who dares to bring up the topic of palliation and pictures quality of life into light.
Since time immemorial doctors have targeted the treatment of disease and not the patient as a whole. This aspect has mostly grown popular with the advent of modern technology that makes the treatment of long thought incurable diseases possible.
But in the zeal to treat, we often forget about the consequences on a patient's life ahead. Many a time we don't realize that even though we are prolonging the days for which a comatose or multi-organ failure patient lives, but one's life might no longer be worth living on a ventilator. It is the choice of patient whether to die on an isolated bed or to spend the rest of their time with their loved ones.
The quality of life matters so does a smile while welcoming death. No matter how much one tries, the truth is, we all are mortal beings and will perish one day or another.
The Emperor if All Maldives
Written by a world-famous award-winning writer, Siddarth Mukherjee, it takes into account all the possible aspects of cancer. It has shown the progress of disease not just at the cellular and molecular level but also over the span of five thousand lives.
The progress we have made in the understanding of disease, as well as the possible future therapeutic options, have all been highlighted in one place. This book speaks for itself and is a must-read for all doctors.
Conclusion
Books are an integral part of the medical profession. This is a concise list with a mix of fiction and factual books. The more we read, the wiser we get and the more we want to read further about this pristine branch.
Keep reading and keep practising.
Happy reading time!
---
Co-author: Paridhi Singhal
 Paridhi is a budding doctor. Apart from studying medicine, she is a keen writer who believes in the thought that pen is mightier than the sword.