Happy International Women's Day Wishes and Messages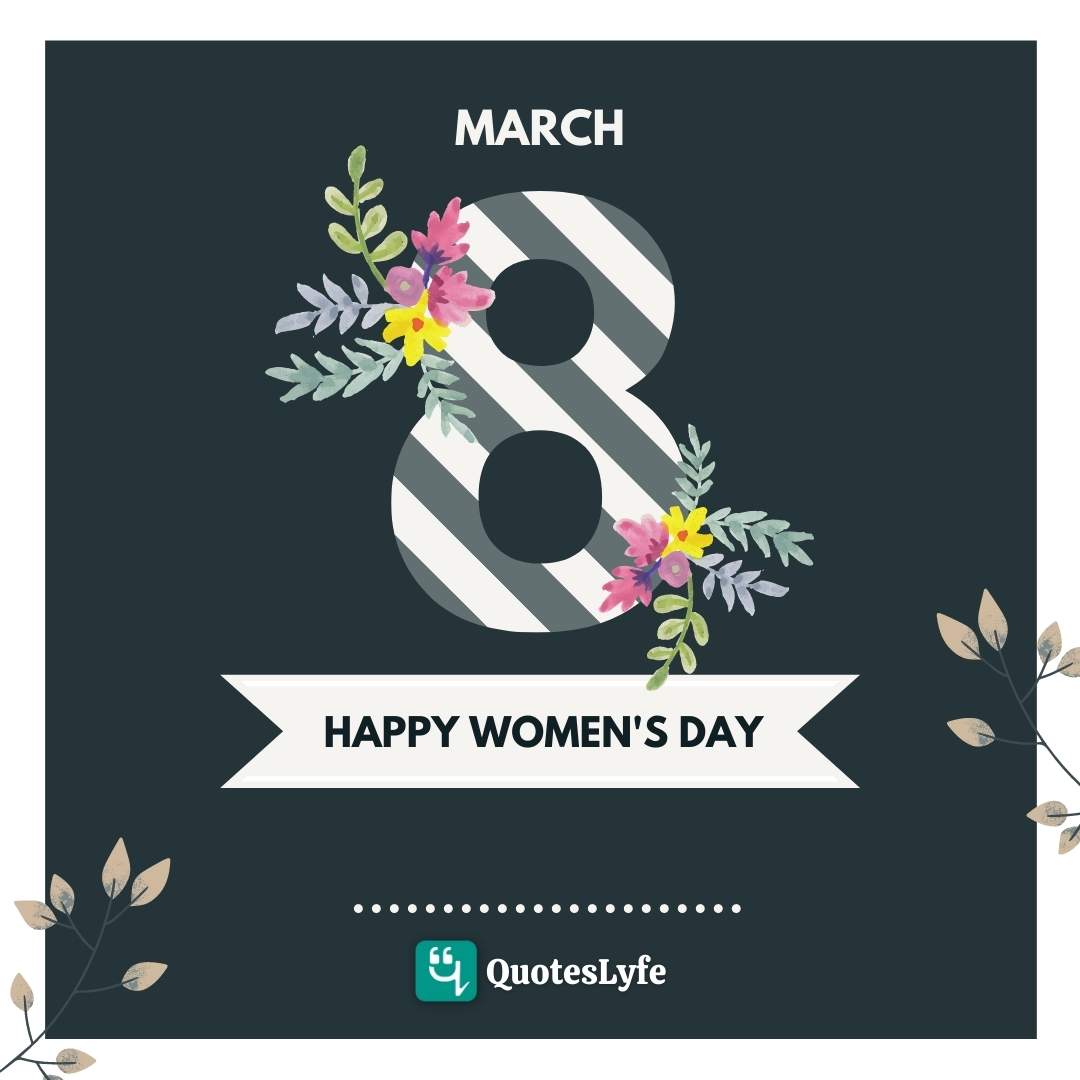 Share these best Happy Inspirational Women's Day Wishes and Messages with all Women who's actions and word's have always inspired us!

Happy Women's Day !! Cannot imagine a life without YOU. It amazes me everyday the way you balance family, work and friends with grace.

Wishing a very happy Women's Day to a very loving and caring woman. You are the most precious person for me. Love you always.

Wishing a very happy Women's Day to the most important person in my life. May you continue to prosper.

Women can do anything! Congratulations on International Women's Day 2022!

Women add color to our lives. Just want to thank all the women in my life, from the bottom of my heart. Happy Women's Day 2022!

You are special and know that it's true!

To the woman of my dream: you fill my days with happiness and my world with love!

May you continue to blossom and spread your fragrance among the people around you. Happy Women's Day 2022!

Happy Women' day to all the incredible women! Women fill the world with their love, care and compassion. All that a woman needs is to be loved and appreciated.

Your smile makes heart sing. Thank you for being so wonderful!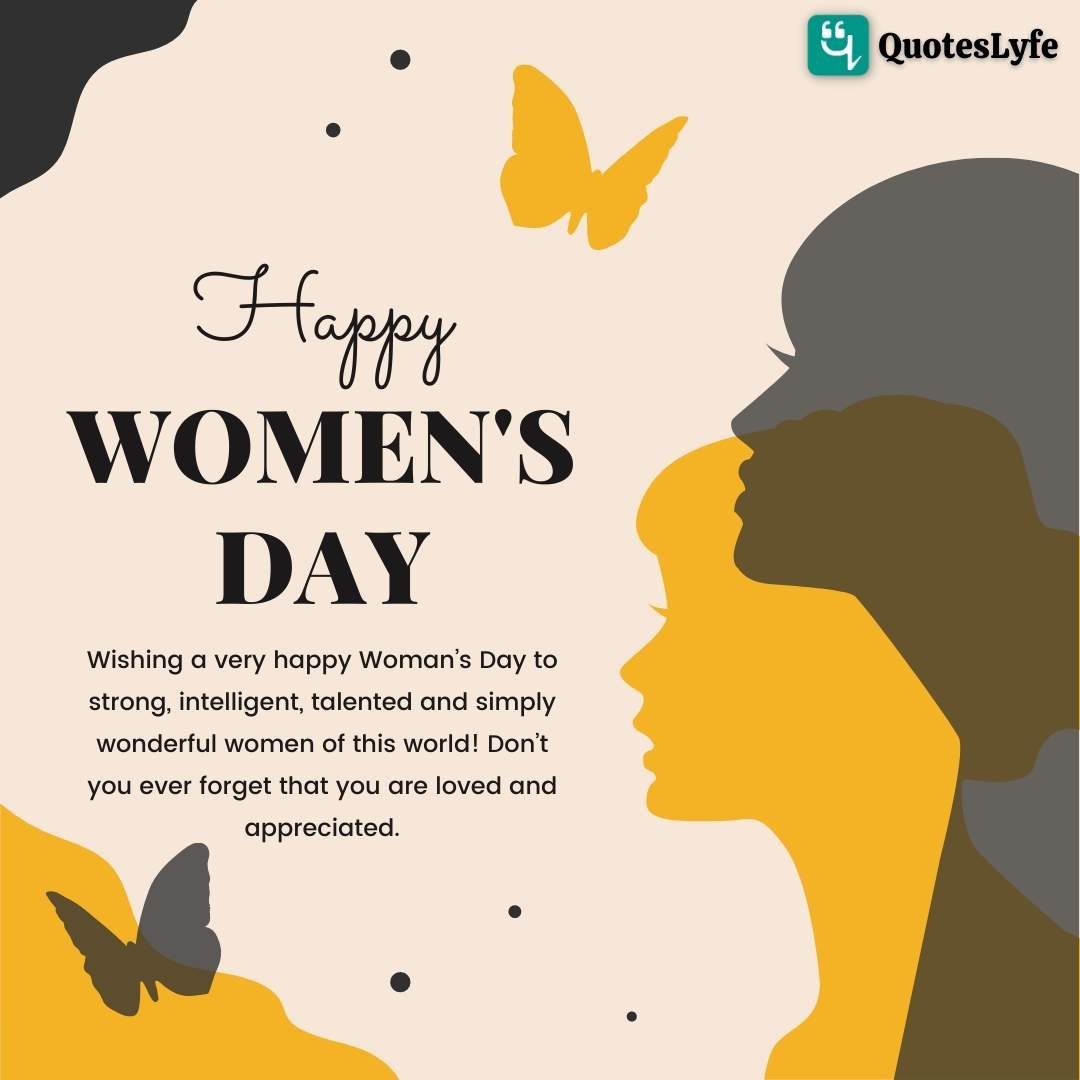 You just smile and the world changes. Let the harmony and colors of spring shine in your life!

As a mother you nature a child and show him the way to become a better human being. Salutations and a very happy Women's Day.

Celebrating a day is no wonder; women's celebrate their each day as their victory. Happy women's day!

You are bold, beautiful, compassionate and caring. Wishing you a very happy Women's Day 2022.

Congratulations, lovely woman. Today you deserve our most beautiful flowers and poetry!

Women are always a source of inspiration for the family and the society. Happy Women's Day 2022 to you!

Happy Women's Day 2022 to all the incredible women! Shine on.... Not just today but everyday!

Some women are lost in the fire. But you are built from it! Best wishes on Women's Day.

With goodness and warmth wishing you all the happiness, the angel of our lives. It is your day, Happy Women's Day!

Best wishes for your special day! Live, Laugh and Love!

Happy Women's Day, to someone who is much more wonderful than they think, with all my love.

Since the day you have Coe into my life, each and every moment is filled with happiness and happiness. Happy Women's Day sweetheart!

Behind every successful woman is Herself. Have a wonderful Women's Day!

Without you I would have been incomplete. I feel blessed to have you in my life. Happy Women's Day!

May you get all the happiness and good fortune that you so rightly deserve. Happy Women's Day!

I treasure you close to my heart. Here's my best wishes to you on International Women's Day 2020!

Happy women's day to you

It's Women's day! Feel special and unique on the top of the world!
Inspirational Women's Day Quotes and Messages
Check these wonderful quotes and sayings to share on this Inspirational Women's Day: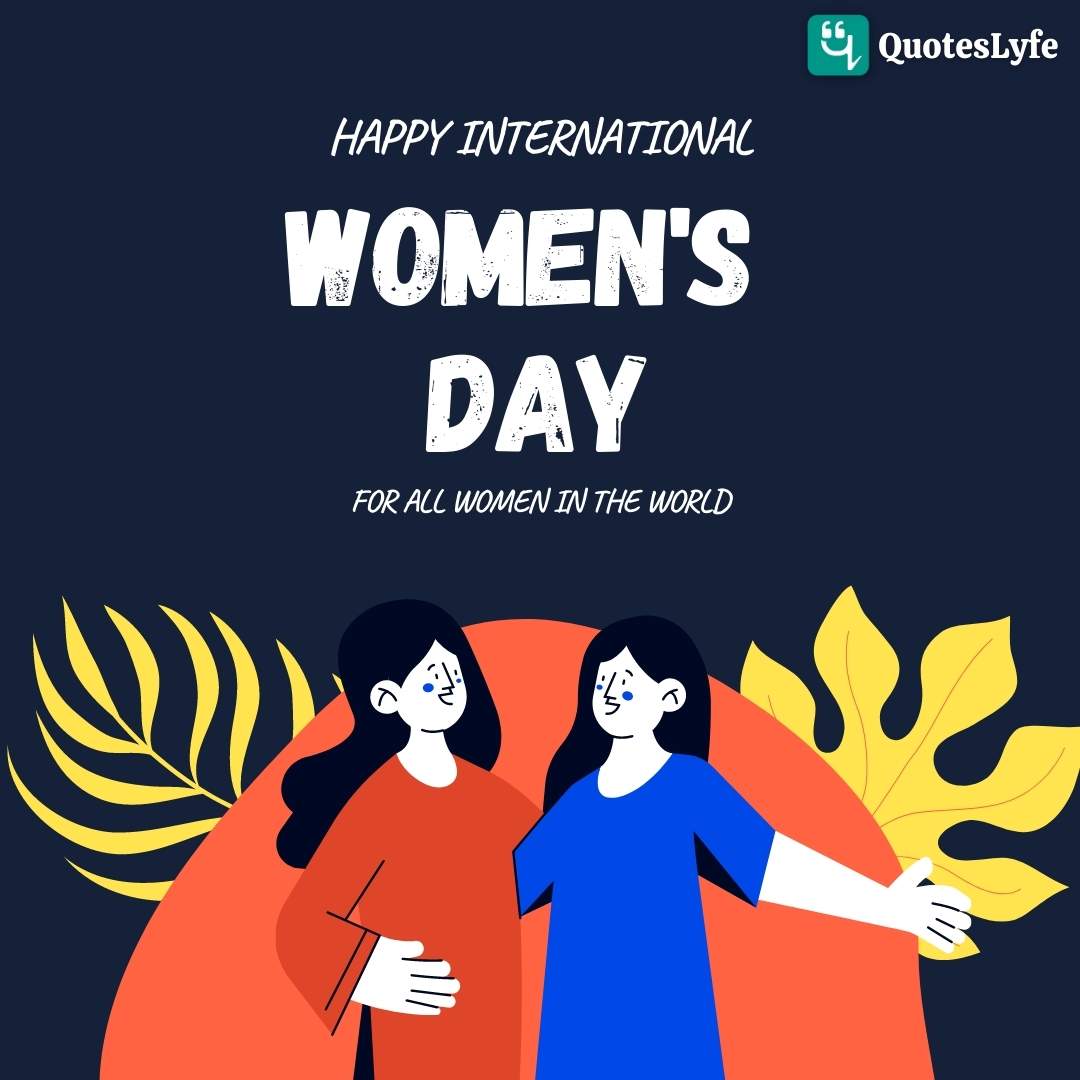 Best International Women's Day Wishes and Images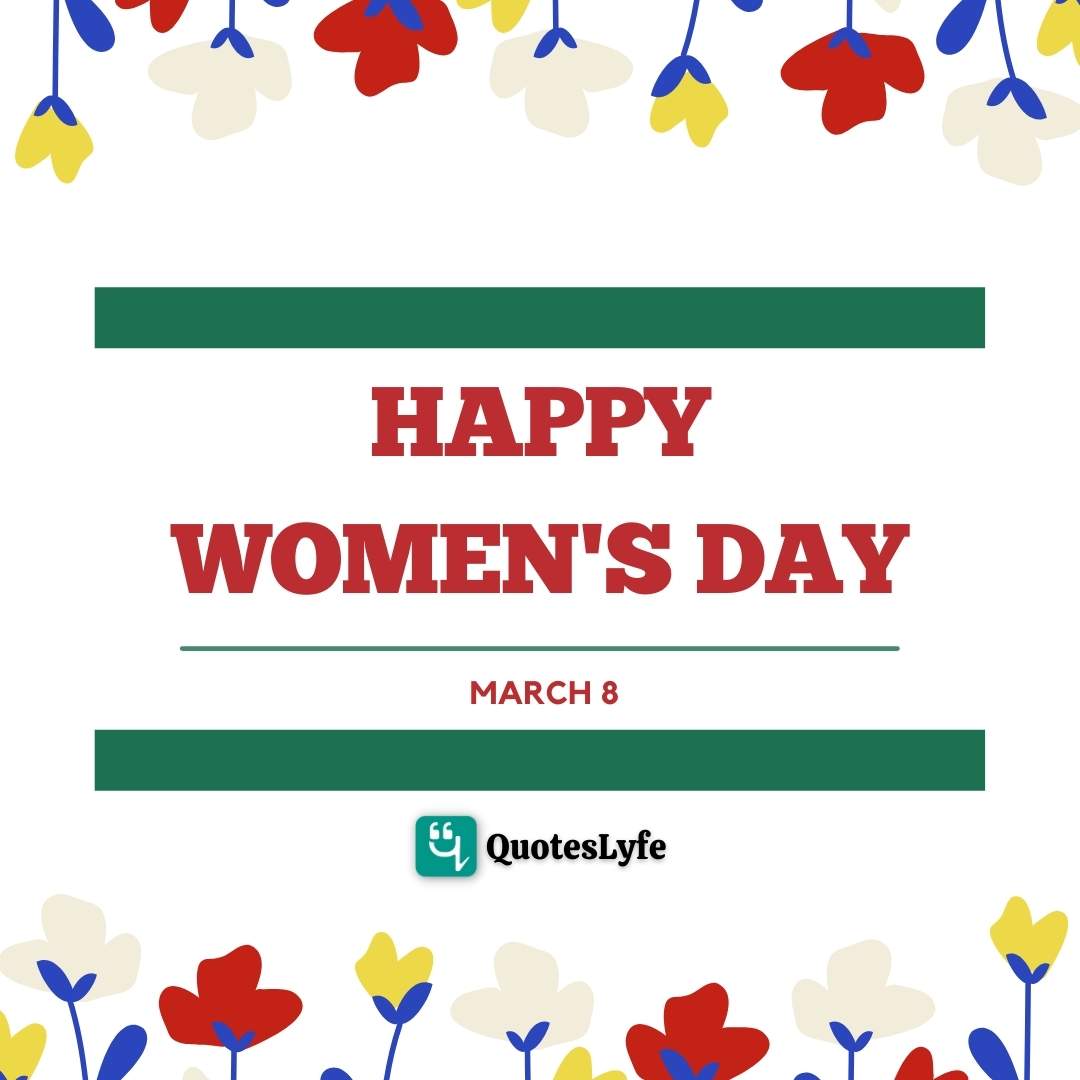 ---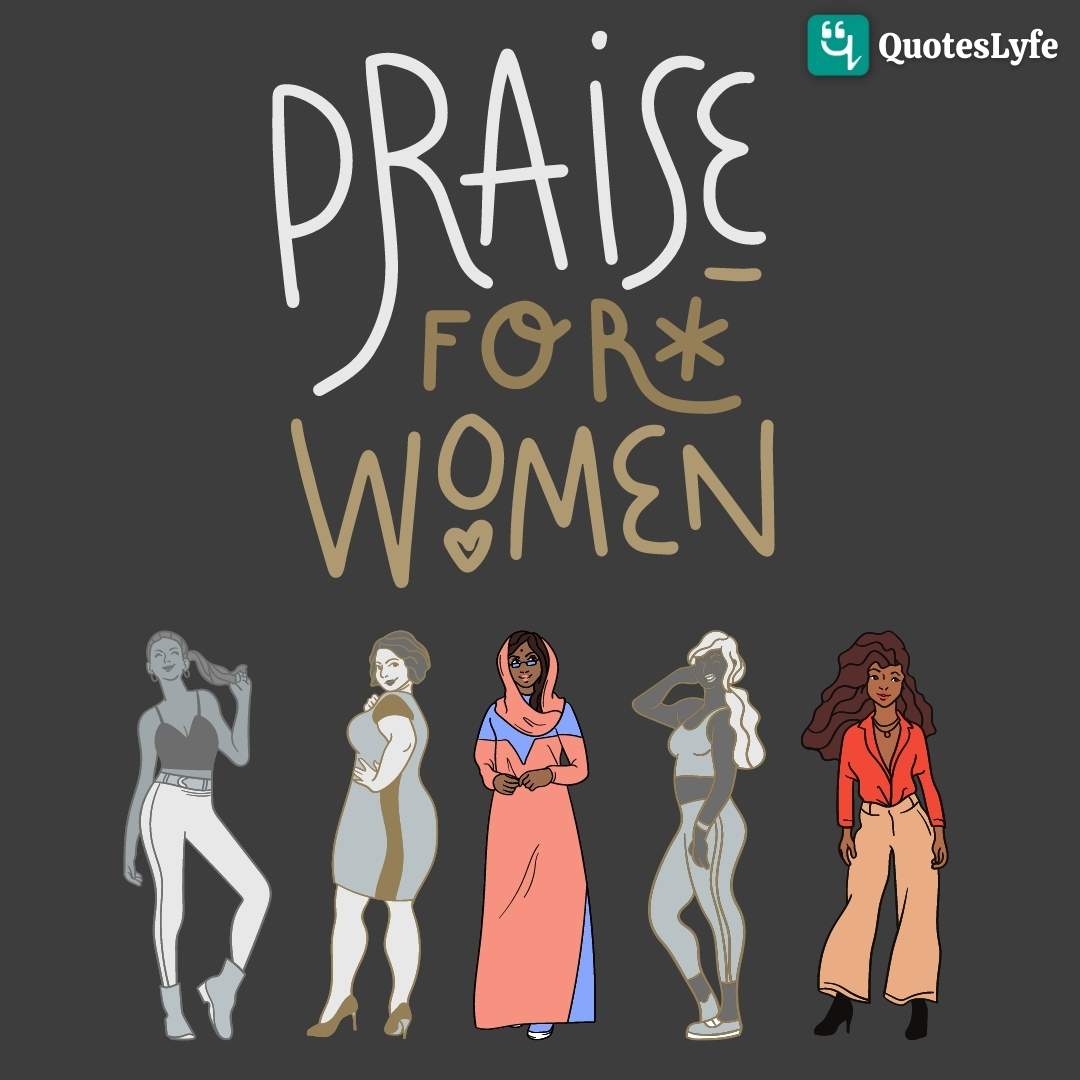 ---
---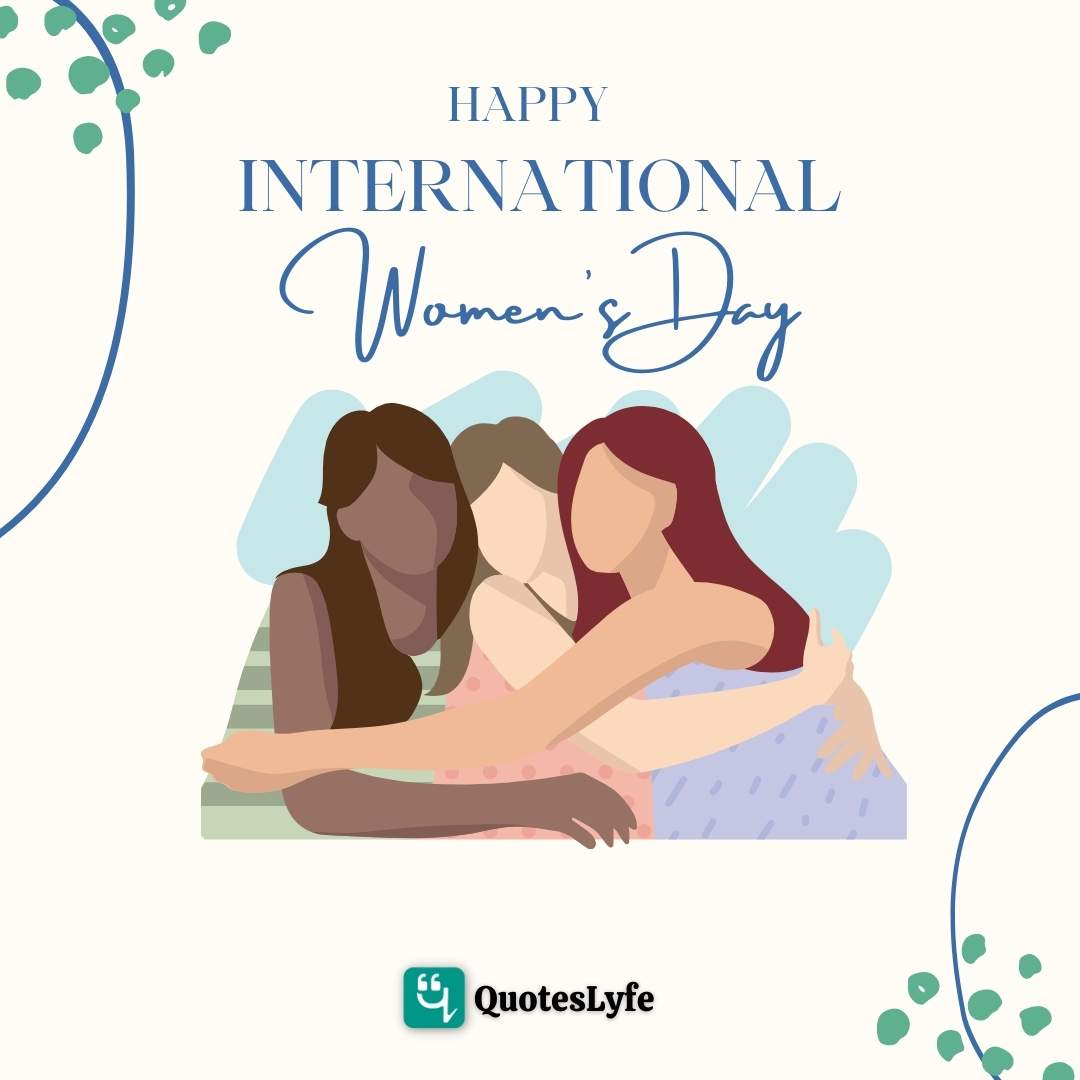 Quotes by Powerful Women for Women's Day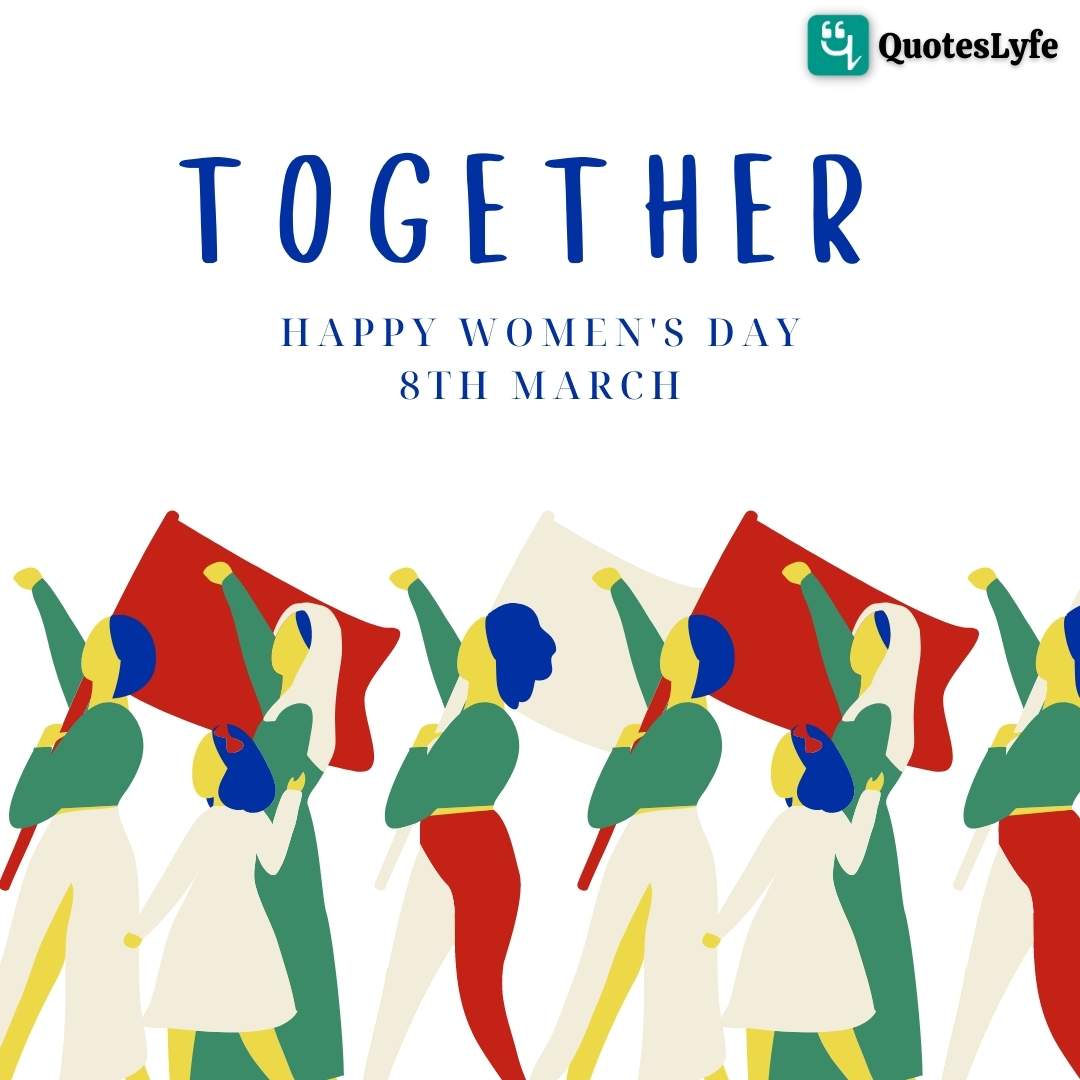 Check out these famous quotes by power women personalities to remember on this Women's Day:
When the whole world is silent, even one voice becomes powerful. ~ Malala Yousafzai

Think like a queen. A queen is not afraid to fail. Failure is another steppingstone to greatness. ~ Oprah Winfrey

Never be limited by other people's limited imaginations. ~ Mae Jemison

I'd rather regret the things I've done than regret the things I haven't done. ~ Lucille Ball

I do not wish [women] to have power over men; but over themselves. ~ Mary Wollstonecraft

I'm not afraid of storms, for I'm learning to sail my ship. ~ Louisa May Alcott

If you want something said, ask a man; if you want something done, ask a woman ~ Margaret Thatcher

Power is not given to you. You have to take it. ~ Beyoncé Knowles

It's not your job to like me, it's mine. ~ Byron Katie

Keep your face to the sunshine and you cannot see the shadow. ~ Helen Keller
Women's Day Wishes for Mother
You are the most unique creation of God, without you I cannot exist. Thank you for giving birth to me and always encouraging and inspiring me. Happy Women's Day!

A beautiful woman, a great friend and a wonderful mother. You are all this to me and much more… I feel so lucky and proud to have a mom like you! Happy Women's Day!

Dear Ma, you are my source of inspiration. You motivate me to do my best. Thanks for being my strongest support. Happy Women's Day!

You have always stood beside me like a rock. You are my greatest supporter and have always inspired me. Happy Women's Day.

Dear Mom, you have always been there, whenever I needed you the most. You have always guided me and shown me the right path. Happy Women's Day dear mother.
Women's Day Wishes for Wife
Thanks for being compassionate, compromising, loving, caring, motivating, and inspiring. Thanks for taking care of my family while managing your job. Happy Women's Day Wifey.

No matter how many times I fail, I know there is a force that motivates me to try again. Thanks for being there my better-half. Happy Women's Day!

The smallest of the things you do for me, make a big difference in my life. With all my heart, I wish you a very Happy International Women's Day.

The life of a woman is full of challenges but you have faced them all with grace and dignity and today you are a woman of substance. Happy Women's Day to my dearest wife.

No matter from which angle. I look at you . You appear to be an angle and Women's Day is the perfect to say: I am so lucky to have you in my life.

The day you walked into my life, changed my life beautifully. I wish you all the happiness and smiles in this world because you are special. Happy Women's Day to my wife.

Blessed was the day you came in my life. You changed my world for the better. Thank you for being there. Happy Women's Day.

I am blessed in every sense to be married to you because you have brought so much stability, peace and happiness in my life which is so precious. Happy Women's Day!

My world is beautiful because of you and I wish to spend the rest of my life loving you. I love you forever!

On International Women's Day, I want to tell you that I respect you more than I love you because you have made such a remarkable difference to me and my life.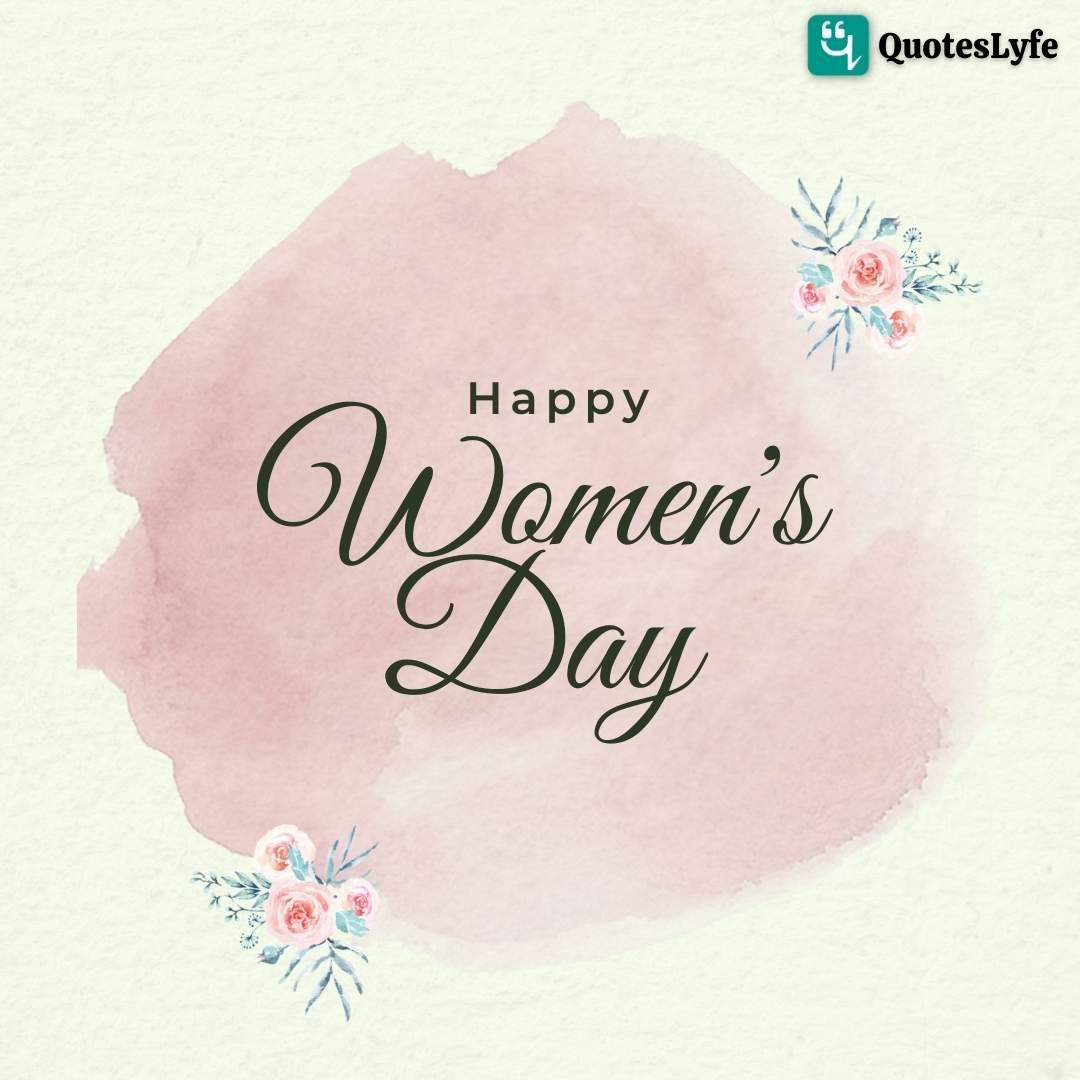 Best International Women's Day Quotes and Sayings
Check out these best International Women's Day quotes and sayings for the woman who's words, advice, and actions empower us!
A successful woman is one who can build a firm foundation with the bricks others have thrown at her. – Unknown

She wasn't looking for a knight. She was looking for a sword. –Atticus 

Women are made to be loved, not understood. – Oscar Wilde, Poet

If you have knowledge, let others light their candles in it. –Margaret Fuller

Well-behaved women rarely make history. –Eleanor Roosevelt

There is no limit to what we, as women, can accomplish. – Michelle Obama, Former First Lady of the United States

We realize the importance of our voice when we are silenced. –Malala Yousafzai

Some women fear the fire. Some women simply become it. – R.H. Sin, Author

A girl should be two things: Who and what she wants. –Coco Chanel

If you obey all the rules, you miss all the fun. –Katherine Hepburn

You don't have to play masculine to be a strong woman. – Mary Elizabeth Winstead, Actress

Here's to strong women: May we know them. May we be them. May we raise them. –  Unknown

The best protection any woman can have is courage. –Elizabeth Cady Stanton

I'm grateful to be a woman. I must have done something great in another life.  – Maya Angelou, Poet

Women are the largest untapped reservoir of talent in the world. –Hillary Clinton

She believed she could, so she did. –Unknown

Where there is a woman, there is magic. –Ntozake Shange

You were given this life because you are strong enough to live it. –Unknown

Sometimes it takes balls to be a woman. –Unknown

You can always tell who the strong women are. They are the ones you see building one another up instead of tearing each other down. –Unknown

I alone cannot change the world, but I can cast a stone across the waters to create many ripples. – Mother Teresa, Activist

Women's value has been under-recognized for far too long. – Sidney Sheldon, Writer

Human rights are women's rights, and women's rights are human rights. Hillary Clinton, American politician

I do not wish women to have power over men, but over themselves. – Mary Shelley, Novelist

Feminism isn't about making women strong. Women are already strong. It's about changing the way the world perceives that strength. – G.D. Anderson, Feminist

A charming woman doesn't follow the crowd; she is herself. –Loretta Young

Little girls with dreams become women with vision. –Unknown.

To tell a woman everything she cannot do is to tell her what she can. –Spanish Proverb

No one can make you feel inferior without your consent. – Eleanor Roosevelt, Former First Lady of the United States

She wasn't looking for a knight. She was looking for a sword. – Atticus, Poet
International Women's Day: Quotes, Messages, Wishes, Greetings, Cards, to share on WhatsApp, Facebook, Instagram | Happy International Women's Day 2022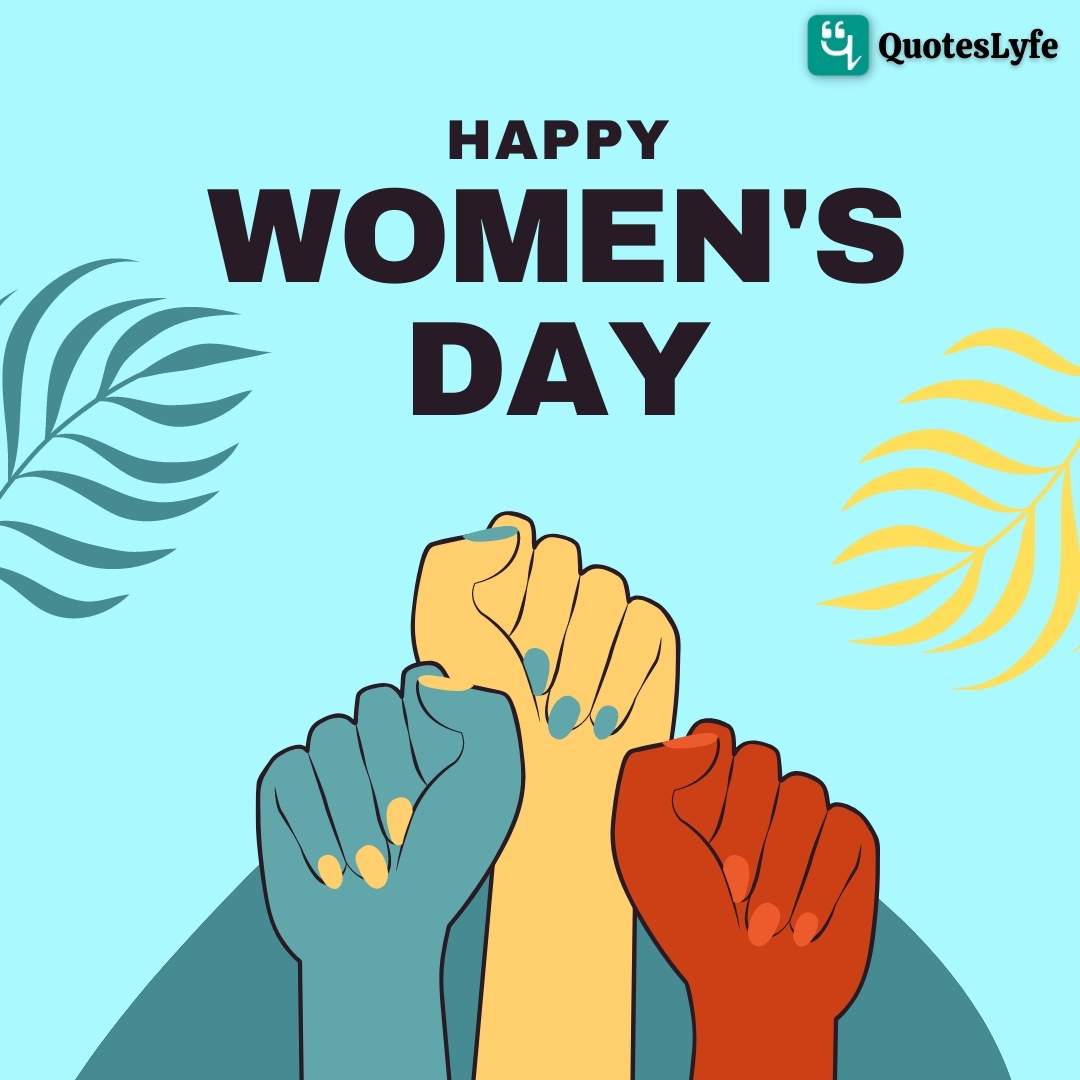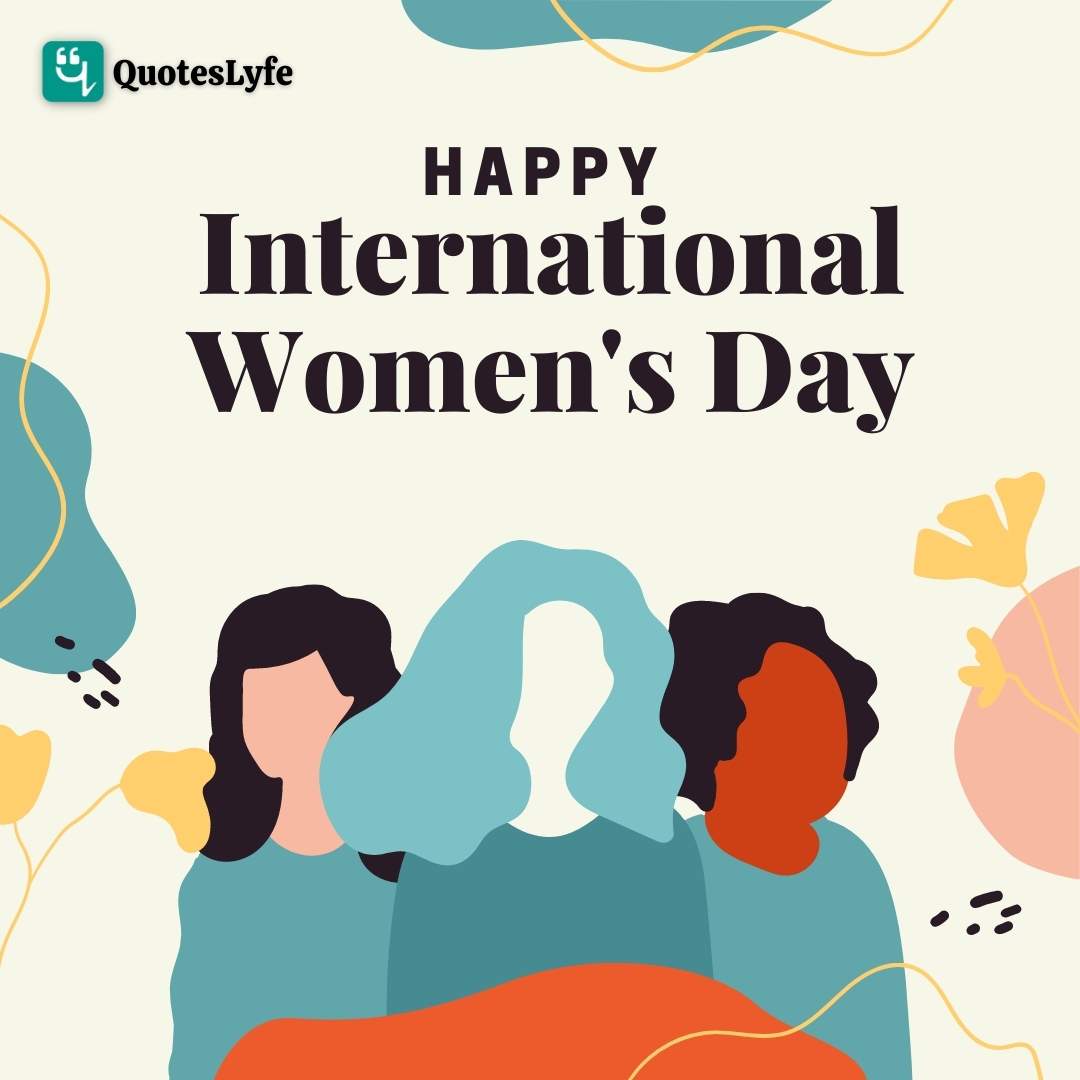 Best International Women's Day Wallpapers, Pictures, and Images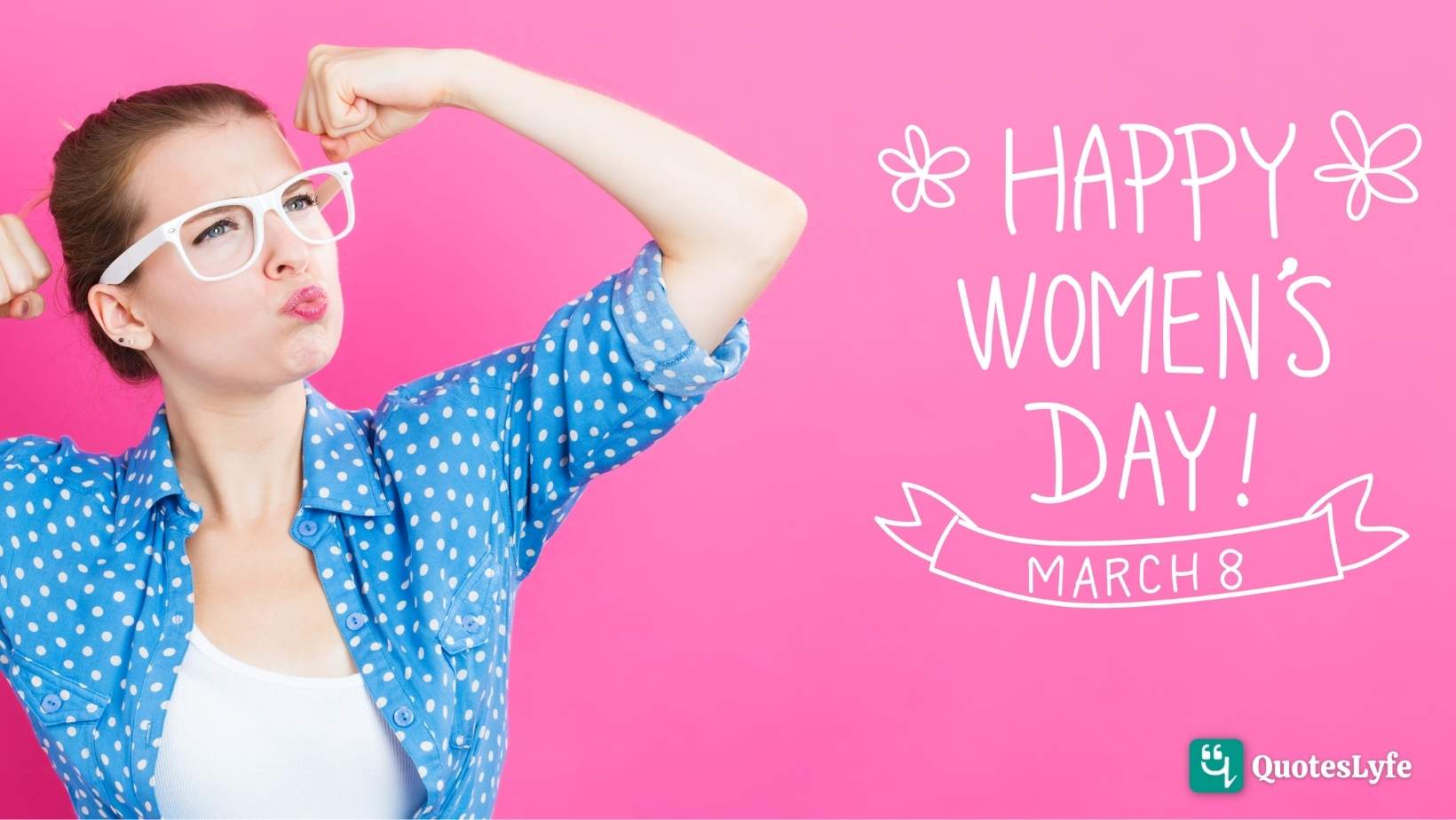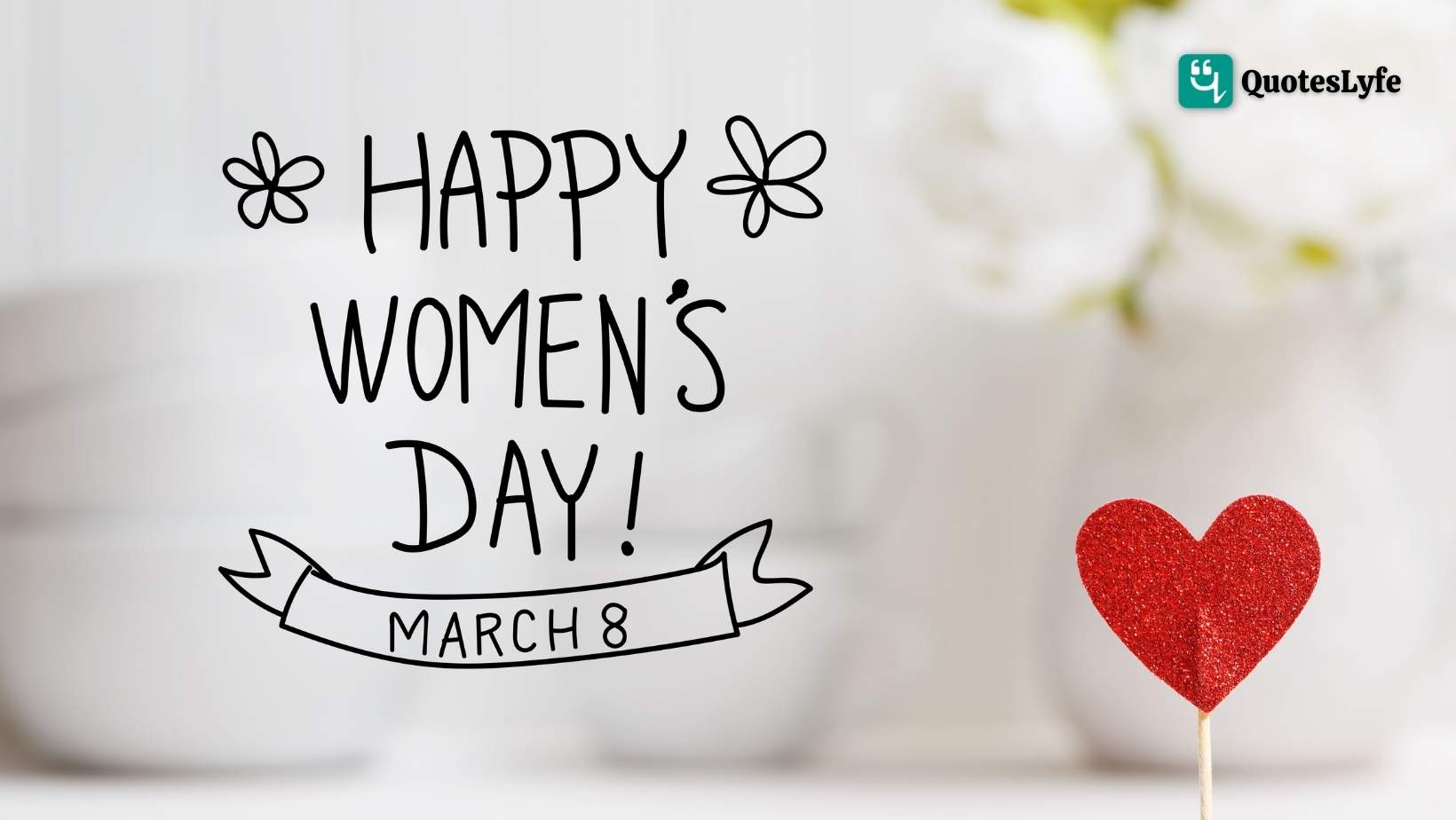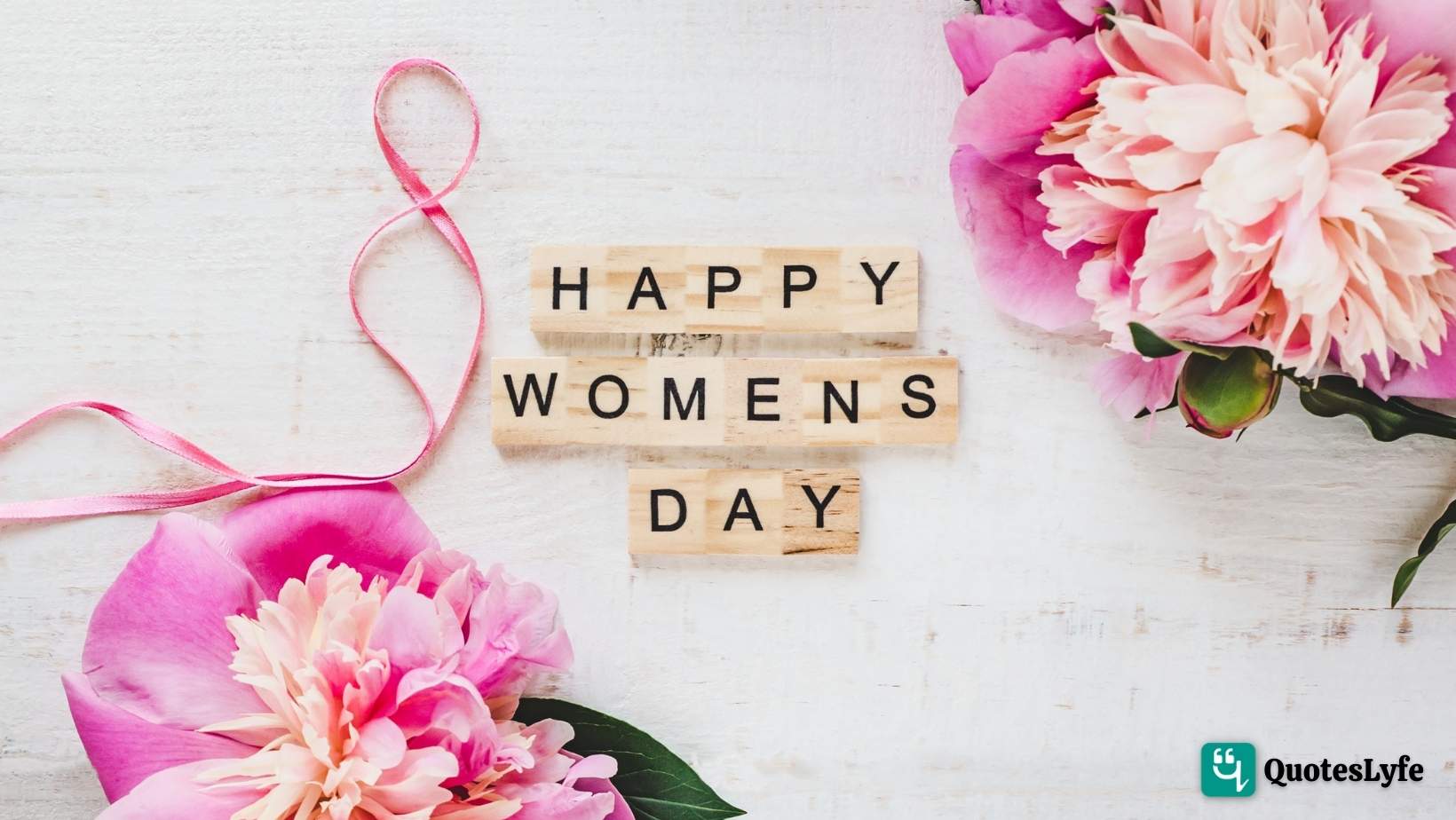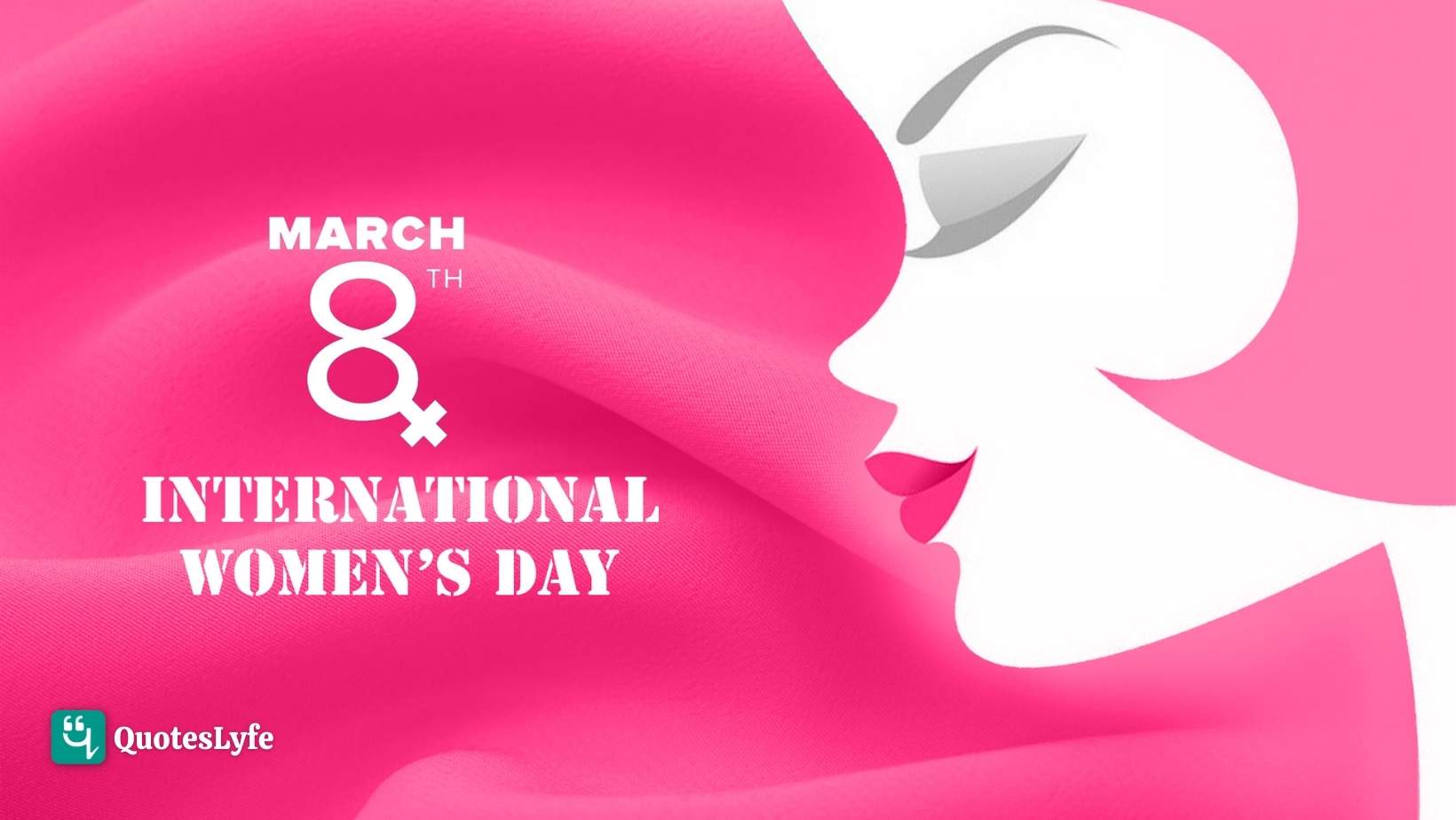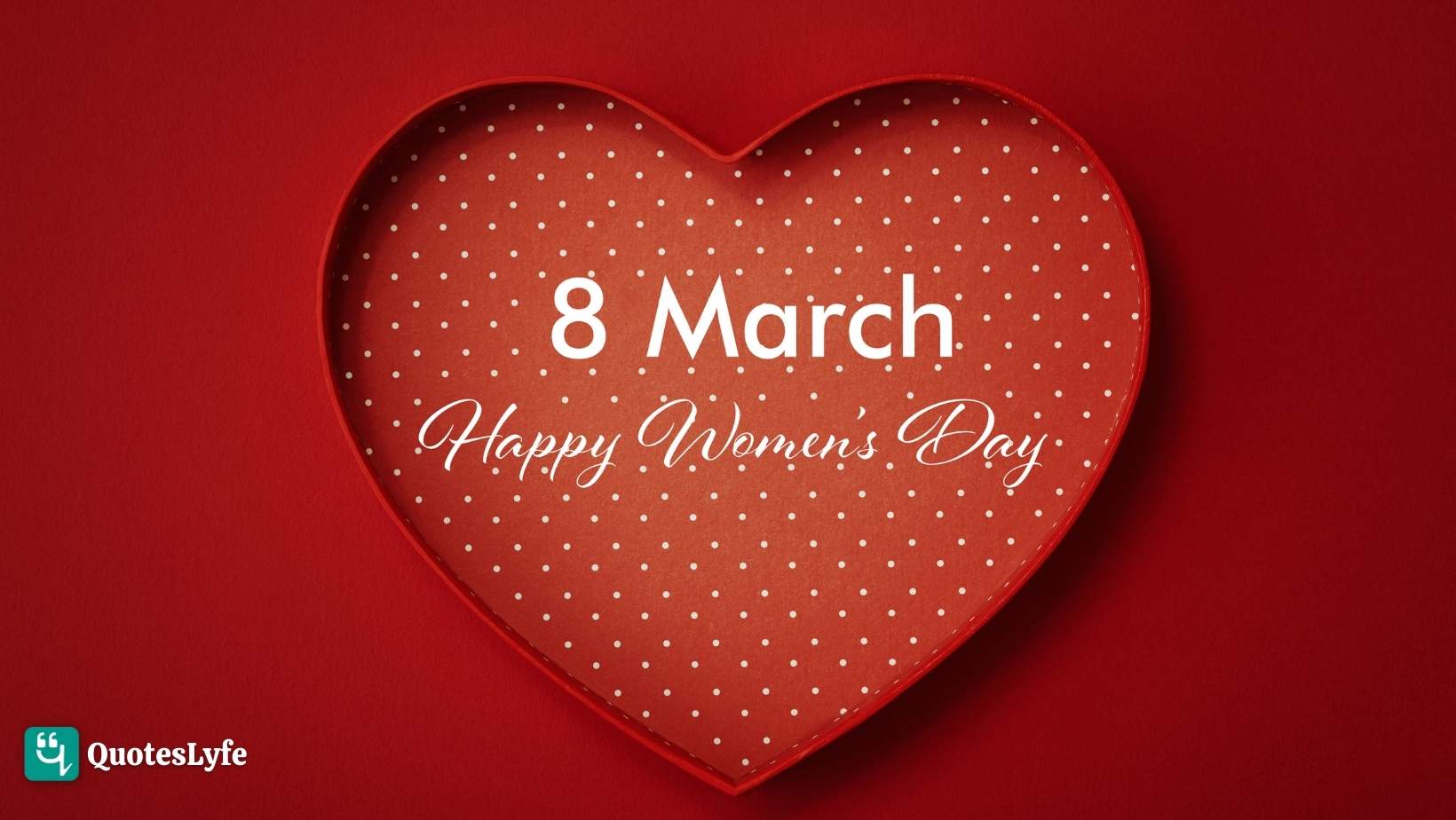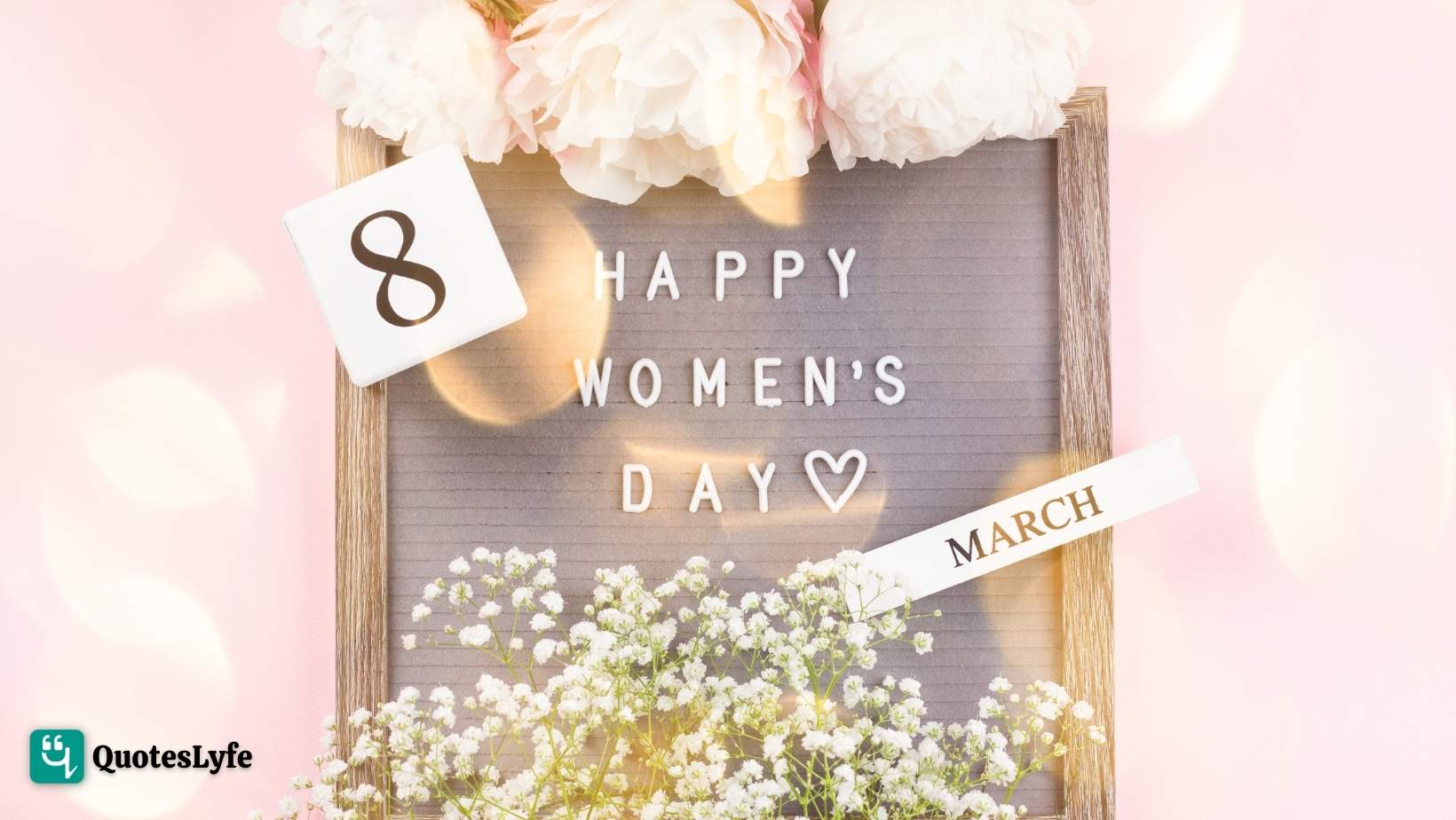 Women's Empowerment
The word empowerment means to increase the level of control or power over a certain issue or in a certain situation and to claim one's rights; moreover to allow the process of decision-making to take place smoothly and without any inequalities. And the subject of women empowerment has come a long way since decades.
Feminism
Starting from 1872, this movement was introduced mainly to help women achieve political, social, and economic liberation and to lessen inequality on all grounds. In broader terms, feminism chiefly aims at reducing and gradually uprooting gender-based inequalities in political, economic, and social terms.
The four waves of feminism:
The movement was intricately constructed on the foundation of many aspects, such as equality, autonomy, independence, etc.
The first and the second wave of feminism took place from the mid-'90s to 1965 and from 1965 to 75, respectively.
The first wave mainly took place to help women attain their right to vote. After this being a gradual success, there became grounds for more development.
Further, the second wave focused on the basic social and political liberation of women.
Soon it expanded scope for more achievement due to which came the third wave of feminism. This grabbed world-wide attention as it talked about women empowerment on an international basis. It talked about issues that have been stereotyped and needed a drastic change, such as the concept of femininity and masculinity, sexuality, womanhood, etc.
The fourth wave is still ongoing and is in the central phase of its movement. It started in 2012. It focused on a wide range of issues and provided an opportunity to anyone and everyone, regardless of their gender and sexuality, to speak up against any unjust act that has taken place with them like harassment, assault, abuse, etc. It helped to voice the opinions and sentiments of people all over the world, irrespective of their caste, creed, gender, race, and sexuality.
Why is it needed?
The answer to this question is rather a simple and logical one, to offer an unbiased and unjust free future to all.
Although feminism started with helping women realise their rights and to voice their opinions, contrary to popular belief, it is not restricted to solely helping women. This is because it revolves around the notion of rooting out inequality as a whole and not just to aid women. Men too face oppression and so do people from the LGTBQ+ community, which is why this movement is even more important.
Some instances that justify the increasing need and significance of the movement:
One of the biggest issues till date is that of the existence of the wage gap. Women all over the world face this problem where even though they do the same amount of work for the same duration, at times even more than men, they still get paid less. And thanks to feminism and protests organised because of it, things have started to change slowly.
Gender inequality prevails on a huge scale in terms of education. There are still so many countries where girls are denied access to proper education, and boys are encouraged to study over girls.
In certain underdeveloped parts of the world, instances of child marriage, dowry, etc., continue to take place, and women's lives continue to be toyed with.
These are just a few examples. There are innumerable such challenges and obstacles that need to be dealt with. And it is activists and movements like this one, that is incredibly helpful as they are trying to root out these evils as much as possible.
Besides problems faced by women, feminism also encourages men and queers, transgender people, etc., to speak up against any sort of oppression, abuse, or harassment that they have faced. Moreover, it provides them with a platform through which they can speak and be heard as and when needed.
Progress over the years
Women empowerment has come a long way over the years and has remarkably achieved success in certain areas.
Rights: Getting women the rights that they deserve has been one of the major struggles as well as one of the most crucial aims when it comes to women empowerment. In terms of rights, the situation has become a lot better compared to the way it used to be a century ago. For instance, before 1870, women were supposed to give up all their belongings and properties after marriage but this changed after 1922 because of the Law of Property Act, which allowed both men and women equal access and inheritance of properties.
Healthcare: Women have come a long way in terms of getting access to healthcare such as maternal health, reproductive rights, the legalisation of abortion, mental health, and even domestic violence.
Education: The literacy rate for women has seen a noticeable change in the '80s and '90s as it went from being 0.2% to 6%. Education institutions have also started adhering to government-induced policies towards making sure that girls get the chance to educate themselves as well. And awareness and gradual understanding of the same has also led to more and more girls in the village areas being encouraged to study.
Economic growth: Although women in several parts of the world continue to face the wage gap and disparity in the work environment, there have been changes happening in other parts of the world and efforts are still being put to change the condition of the former too. After all, change always takes place gradually and never suddenly. For instance, women have started to be able to achieve the position of a CEO with fewer obstacles, and the gender pay gap has statistically decreased over the last two decades.
Social and political participation and freedom: Women have always been left out of important instances requiring decision making or participation in terms of social, political, or economic aspects. But over the years, the representation of women in government countries has increased significantly, if not in all countries, then at least in some. According to studies and statistics, in the last two decades, about 75% of female prime ministers and presidents have held office.
How you can contribute
Change starts from small steps and from you. Here are certain ways through which you can bring change around yourself and contribute to women empowerment:
Support women-run businesses.
Root out stereotypes and negativity towards women and men or anyone else for that matter.
Be vocal and honest.
Help in any way you can. For instance, if you could donate to a village school and support education for girls, ask your friends to donate too and do not hesitate!
Speak up and battle against injustice. You being quiet about an unjust act only makes it worse.
Donate and support women's organisations and women activist clubs whenever you can.