Couped up inside your homes for way too long and need to satiate your wanderlust? If yes, then beaches can be the best way to have a relaxing break. The sand, the sea and the sun – is a sure way to a stunning holiday.
There are not many feelings that can compete with how the sand feels between your toes when waves wash over it or when the sun warms your skin while cool sea breeze plays with your hair. There is something about beaches that makes the whole world seem surreal and utterly breathtaking.
This article will provide insights into the following topics:
What is the #1 beach in the world?
Biggest beach in the world
What are the 10 most beautiful beaches in the world?
Best beaches in the world 2020
Where's the best beach in the world?
Here is a list of the most beautiful beaches in the world, you want to add to your bucket list.
Source d'Argent, Seychelles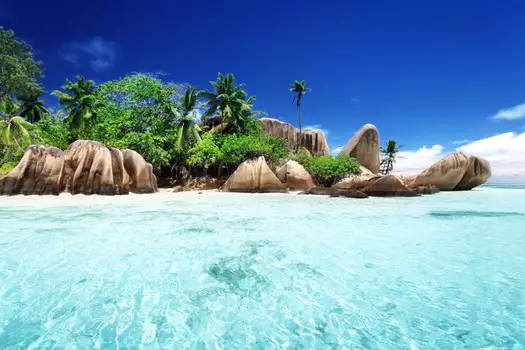 Image Credits: travelingeast.com
Source d'Argent is an important part of this island country in the Indian Ocean, whose main industry is tourism. This is one of the most photogenic beaches in the world. The clear bluish water on white sand surrounded by beautiful dark boulders and coconut trees and many restaurants nearby is a good retreat.
Maundays Bay, Anguilla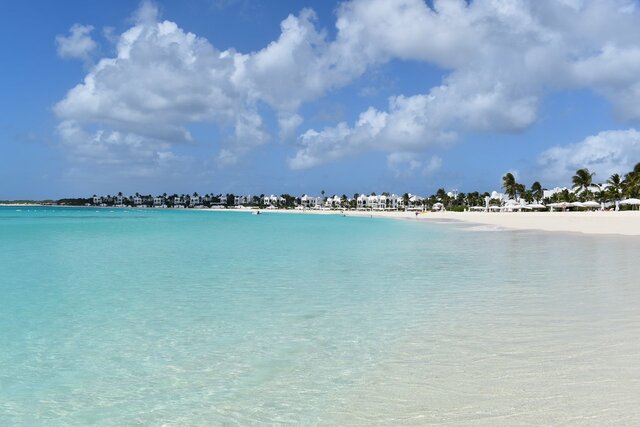 Image Credits: tripadvisor.in
Located at the westernmost end of the Anguilla island, Maundays Bay is the most popular beach of the island. It boasts of big hotels, beachside resto-bars, and water adventures like snorkelling and is also in vicinity to the ferry terminal of the islands, the Boiling Point. It provides tourists with a lot of sightseeing location and other adventure activities.
Glass Beach, California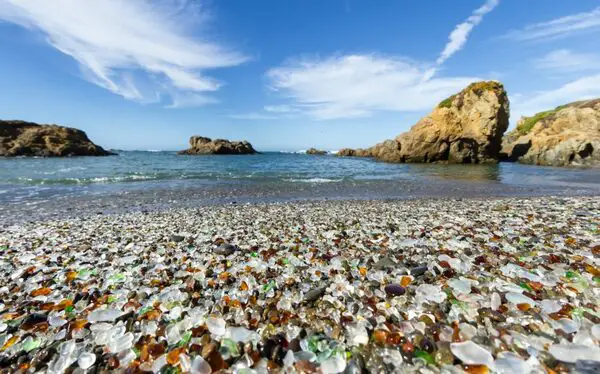 Image Credits: californiabeaches.com
Years of garbage disposal at the beach, led to an abundance of beautiful sea glass, hence the name. Present near Fort Bragg city is visited by thousands of tourists a year. There are many trails from this beach leading to other glassy beaches and Pudding Creek beach. Even though illegal, visitors have been taking away the sea glasses, causing it to diminish.
Kiawah Island, SC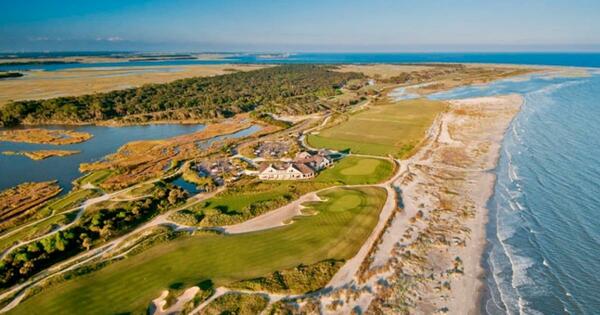 Image Credits: realestatescorecard.com
This barrier island on the Atlantic coast is mainly a private beach along with a Golf Resort, Kiawah Island Golf Resort. It offers big beautiful villas, beaches, golf courses etc. Not just for golf enthusiasts, this beach also offers tidal creeks and Kiawah rivers for people who might be interested in fishing, kayaking and canoeing. There are thirty miles of trail which provides perfect natural ambience for long walks or bike rides.
Trunk Bay, St. John, USVI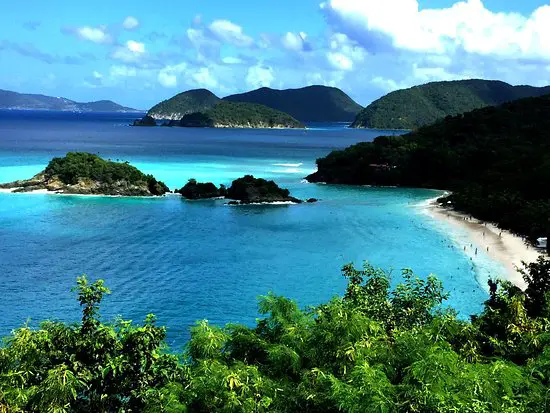 Trunk Bay is one of the most famous beaches not just in St. John but also in the Virgin Islands in the Caribbean Sea. It boasts of aqua blue water, white sand, tall coconut trees and underwater snorkelling to gaze at the colourful fishes and corals. It receives a lot of visitors mainly through a large number of cruise ships at port in Charlotte Amalie on St. Thomas.
Dune du Pyla, France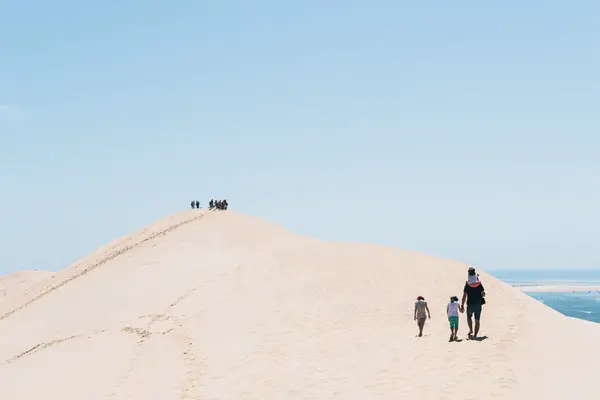 Image Credits: independentpeople.net
The Dune of Pilat is the tallest one in Europe and is located in the Arcachon Bay area, sixty kilometres from the French port city Bordeaux. It is known to get more than a million visitors in a year. After climbing the stairs, at the top, you can see the beautiful Atlantic ocean and huge greenery of Pine forest. Due to its steep angle and location along the sea, it offers a great site for paragliding.
Starfish Beach, Panama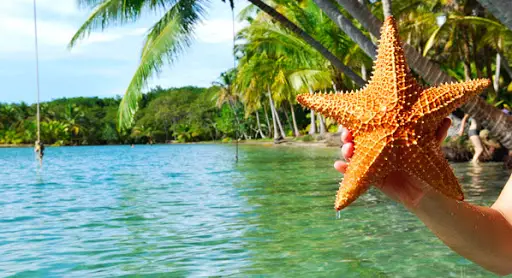 Image Credits: iStock
Starfish Beach or Playa de Estrellas, as the name suggests, the clear turquoise water is filled by giant orange coloured starfish. Located in the northwestern side of Isla Colon this is one of those beautiful swimmable beaches in Bocas area. One warning though, when you dive down with a mask to catch a glimpse of these wonderful creatures, don't try to touch or take them out of the water as that is not permitted.
Parrot Cay, Turks and Caicos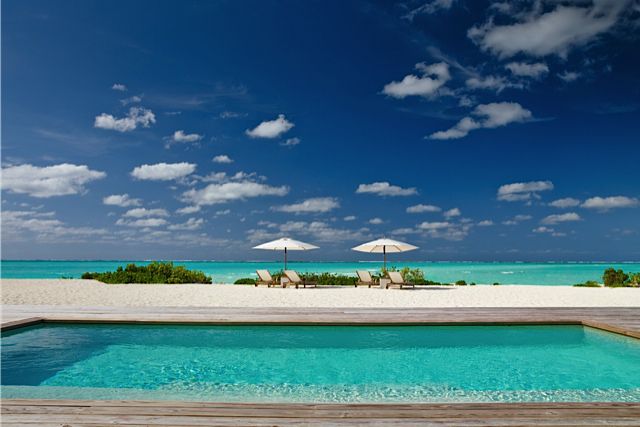 Image Credits: tripsavvy.com
Parrot Cay, an island at Turks and Caicos offers a mile-long beach and a sophisticated sixty-one-room resort. This Caribbean private island is known for its coves and clean, clear beaches and reef. It is also very popular among celebrities owing to its secluded location and privacy it offers.
El Nido, Palawan, Philippines
El Nido is a municipality in the province of Palawan in the Philippines and is a protected area owing to its diverse ecological riches. It is also believed by many as the best beach destination in the Philippines. Along with fifty white sand beaches, it is home to diverse flora and fauna like swiftlets birds, Palawan peacock pheasant and dolphins and dugongs. It is also mainly popular for its 100 species of corals, limestone cliffs and as the gateway to the Bacuit archipelago which houses 45 unique islands and islets. If you are looking for some island-hopping, sunbaths on beaches, cliff hiking and scuba diving, El Nido can provide you with a good adventure.
Champagne Beach, Vanuatu
Champagne Beach is a popular beach located on the largest island of Vanuatu, an island country in the South Pacific Ocean. The beach gets its name due to its bubbly water at low tide. The crystal clear, shallow water with white powdery sand and a coconut plantation is a big attraction for tourists and cruise ships from Australia.
Bondi Beach, Australia
Australia's most famous beach is mostly known for its golden sand and surfing. This glistening white-sand beach is surrounded by a village of restaurants and fashion boutiques along Gould Street. The Bondi to Coogee coastal walk is a must-do trek to enjoy a beautiful view of waves. It is also known for its sandstone headland, golfing, picnics and whale watching. Even if you are not a surfer, you can learn the sport from any of the accredited surf schools here.
As Catedrais beach
Also known as Praia das Catedrais or Beach of the Cathedrals is located in Ribadeo municipality in the northwest coast of Spain. A declared natural monument, this beach is famous for its natural arches and caves only visible at low tides. It is suitable for swimming at high tides. It gets its name due to thirty-metre-high arches of slate and schist similar to flying buttresses of a cathedral. This surreal view of arches within the arches and sea caves with spired domes is once in a lifetime experience.
Palm Beach, Aruba
This Caribbean two-mile-long beach with white sand is perfect for a sunset walk or silent exercising. Not just that, but just off the beach it also offers a buzzing nightlife as it is surrounded by high rise hotels, bars, casinos and restaurants. And of course, palm trees!
Usedom Island, Germany
Where do Germans go for a beach experience? The Isle of Usedom. This Baltic Sea Island lies in Pomerania. It is a major vacation spot with its 42 kilometres of fine sandy beaches, natural surroundings and seaside towns. Usedom, Germany's second-largest island is not just visited by beach lovers looking for sun and spa but also who want to indulge in long hikes and bike rides. There many luxury hotels, guest houses and resorts for accommodation.
Clifton Beach, South Africa
Clifton is a suburb in Cape Town with a set of four beaches frequented by locals as well as tourists. The beaches contain pure white granitic sand and are separated by granite boulders. They are famous for its watersports like surfing especially on the 1st beach. (the beaches are named as 1st, 2nd …) These beaches have often been regarded as best beaches, and the 4th beach has also received the Blue Flag Award.
If you are looking for travelling across India, here are eight Indian beaches which recently received Blue Flag tag. (Blue Flag is an international eco-level certification given to clean, safe, eco-friendly beaches.)
Shivrajpur (Dwarka-Gujarat), Ghoghla (Diu), Kasarkod and Padubidri (Karnataka), Kappad (Kerala), Rushikonda (Andhra Pradesh), Golden (Puri-Odisha) and Radhanagar (Andaman & Nicobar Islands).
Of course, how can we forget our all-time beach destination – Goa. If you are in Goa and going on beach visiting spree, don't forget to visit Morjim Beach. A soothing evening walk on this beach can be a perfect add-on to your Goa vacation. If you get lucky, you might even be able to share your walk with the Oliver Ridley turtle.
---
Co-author: Shreya Arya
A digital marketing enthusiast with experience in HR and hospital management, Shreya has wide interests ranging from philosophy, psychology to latest trends in automation. She is also a freelance content writer and loves lending beautiful words to ideas and feelings.