Twista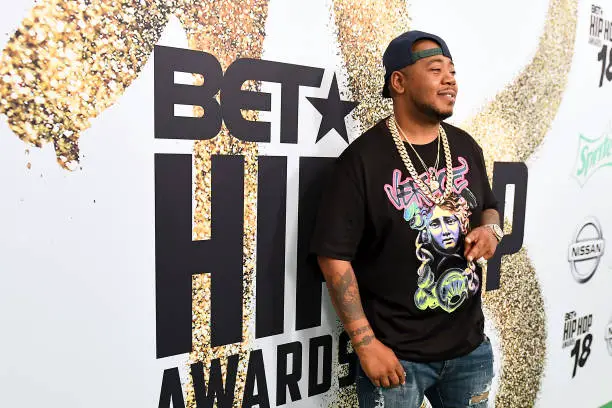 Genres: Chopper rap; Hip-hop
Birth name: Carl Terrell Mitchell
Years active: 1989-present
Tung Twista is an American rapper, who is best known for his chopper-style of rapping. He once held the title of the fastest rapper in the world according to Guinness World Records in 1992, for being able to pronounce a total of 598 syllables in just 55 seconds! Having started rapping at a young age, Twista has earned a lot of recognition for his work and way with rap. Some of his superhit raps like Adrenaline Rush, Overnight Celebrity, etc., are the ones that smashed records and won him worldwide attention.
Hip-hop and chopper rap would not have become this rife without him.
Eminem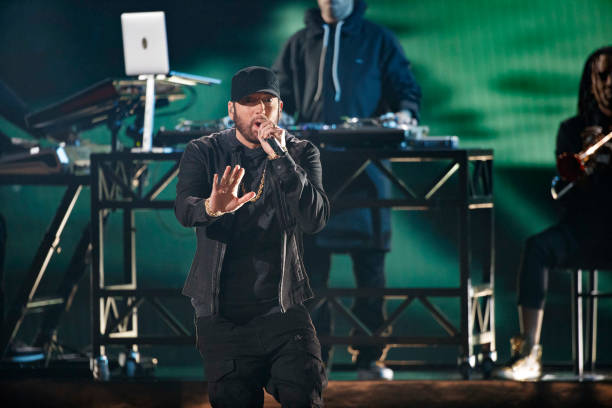 Genres: Hip-hop
Birth name: Marshall Bruce Mathers III
Years active: 1988-present
The ultimate rap god, Eminem is not only one of the fastest rappers in the world but is also a record producer and a songwriter. A monumentally talented and inspiring artist, he has won innumerable awards like The Grammys and MTV music awards and so many more. Eminem also won an Oscar for the best original song, for his song called "Lose Yourself".
Some of his other stage names are Slim Shady and M&M. With hundreds of stage-breaking live performances and with his soul-touching albums, Eminem has won hearts, worldwide, by having one of the largest fandoms in history.
El Chojin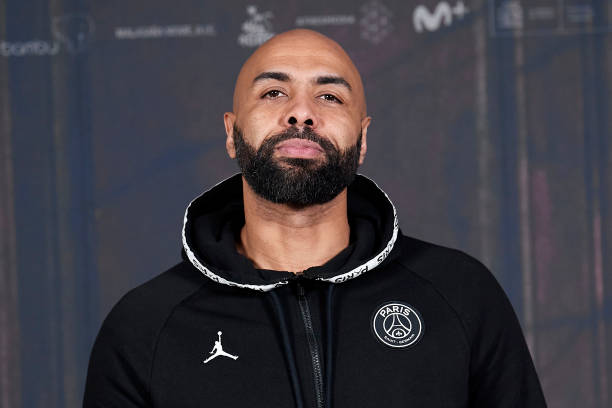 Genre: Hip-hop
Birth name: Domingo Edjang Moreno
Years active: 1992-present
This Spanish rapper and songwriter presently holds the Guinness World Record for being able to rap the most number of syllables in one minute.
He has been a part of several groups like W.F.N. and 995 and has even released music with them. Besides that, his solo career has thrived and made him stand out conspicuously. His solo record "Mi Turno" is known to be his most radical work because of its lyrics, thereby gaining him a huge amount of attention as well as respect.
Busta Rhymes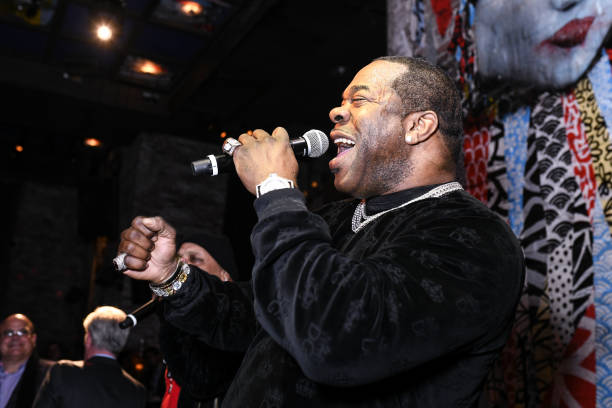 Genres: Hip-hop
Birth name: Trevor George Smith Jr.
Years active: 1989-present
His sophisticatedly intricate high-speed rhyming and iconic fashion sense are his true landmarks. Besides being a rapper, record producer and executive and a singer, Busta Rhymes, is also an actor and has been starred in many movies like Shaft, Higher Learning, etc.. He has also been identified as one of the best rappers of the 1990s by Steve Huey of AllMusic.
And because of his much-talented work in the music and rap industry, Busta Rhymes has been nominated for and has won a lot of awards and titles, for instance, he had been nominated for the Top-Selling Hot 100 Song of the Year award and has won awards for the best live performance, best hip-hop video, music video of the year and so many more!
Tech N9ne
Genres: Hip-hop; rap-rock; hardcore rap; chopper rap
Birth name: Aaron Dontez Yates
Years active: 1991-present
This rapper, singer, songwriter, and entrepreneur, founded the record label Strange Music, along with business partner Travis O'Guin in 1999. His outstanding style and pace of rapping have made people treasure and respect his music and his personality.
Born and brought up in Kansas City, Missouri, Tech N9ne started rapping at an early age, and his emotional and personal struggles inspired him and made him want to "search for God." He went from founding a record label and achieving underground success, to becoming one of the most famous and fastest rappers in the world in no time.
Twisted Insane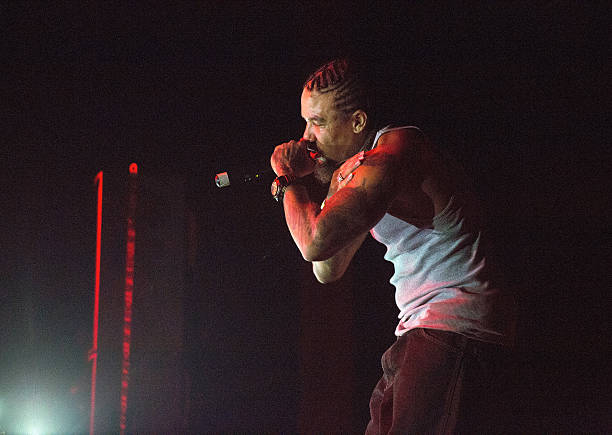 Genres: Hip-hop; horrorcore; gangsta rap; chopper
Birth name: Michael Johnson
Years active: 1996-present
Like many other rappers, he too started writing rhymes and lyrical content at the young age of 12 and has claimed that he became addicted to performing after his first live performance. Working extremely hard and releasing 11 studio albums along with finding a record label, Johnson is an incredibly talented and skilful rapper and has also released a mixtape and several compilations and collaboration albums.
With hit after hit, Twisted Insane is indeed one of the best and swiftest rappers in the world.
R.A. the Rugged Man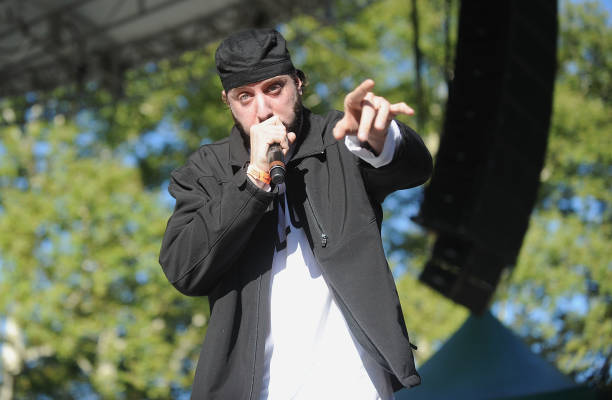 Genres: Hip-hop
Birth name: R.A. Thorburn
Years active: 1992-present
Starting his music career at the early age of 12, this American rapper is known for his outstanding lyrical skills and speedy rapping. He began recording independently from the early 2000s and has worked with several huge artists like The Notorious B.I.G., Mobb Deep, etc.
Born in New York, apart from his music career, he has also excelled in filmography by not only performing in films but also by writing and producing one.
Yelawolf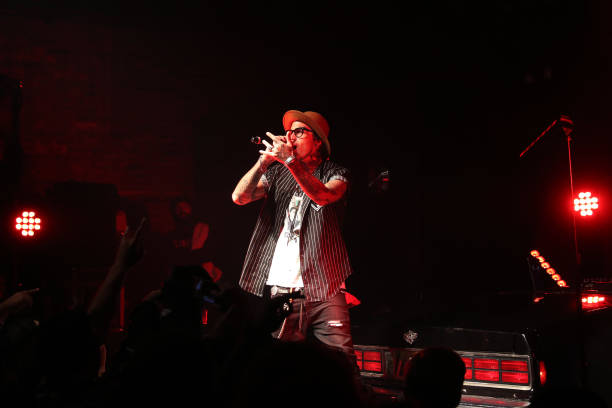 Genres: Hip-hop; rap rock
Birth name: Michael Wayne Atha
Years active: 2005-present
This talented figure did not simply stop at rapping, singing, and songwriting, he is also a recognized fashion designer as well as an esteemed business owner.
He began on his journey from 2005, working independently and released four mixtapes and one extended play (E.P.) in 2010, which gained him conventional attention and amazing response.
Explaining the meaning behind his stage name, Michael said that he chose the name Yelawolf because "it represents the duality of both his intellectual light as well as his aggressive dark side".
Krayzie Bone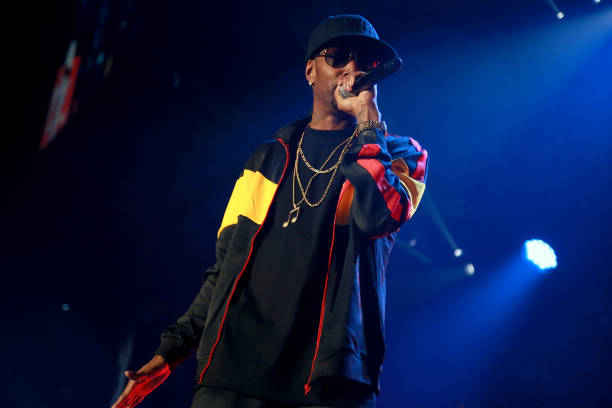 Genres: Hip-hop; gangsta rap; Midwest hip-hop; horrorcore
Birth name: Anthony Henderson
Years active: 1991-present
Henderson found success as an individual after the rap group, Bone Thugs-n-Harmony gained attention and fame, which he was a part of. In 1999, came his solo debut, through which he earned more respect and recognition.
Apart from rapping, record production and singing, he has also indulged in business-related activities like investing and was also a famous podcaster.
Tonedeff
Genres: Hip-hop
Birth name: Pedro Antonio Rojas, Jr.
Years active: 1993-present
Last but not the least, this rapper, singer-songwriter, record executive and producer, has made great progress in the rap industry with his albums like Polymer, Archetype, Hunter EP and many more. Born in Virginia, Tonedeff began writing songs and lyrical content at the age of 9.
He had also formed a group in 1989 named "The R.B.M. Crew" and worked with them, performing at talent shows and showcases, but they disbanded in 1995.
Tonedeff has also won many awards and titles, moving further in the direction of massive success, and has gifted his fans with his addictive rap music.
10 Fastest Rap Songs
If you are looking for What are the fastest rap songs? then here is the list of 10 fastest rap songs:
Break Ya Neck by Busta Rhymes
Rap God by Eminem
Worldwide Choppers byTech N9ne
Creep Fast by Twista
The Evergassin Gobstopper by Twisted Insane
From Da Tip of My Tongue by Twista
Can You Keep Up by Busta Rhymes
Midwest Choppers 2 by Tech N9ne
Mr. Tung Twista by Twista
I'm on Everything by Bad Meets Evil
Conclusion
Rap is more than what it is shown because it tends to bring out all your feelings and emotions and makes you feel connected and attached to both the song and the artist. And these utterly talented artists, who rap as fast as the speed of light, are going to have you absolutely hooked onto them.
Be it rage, love, an intense amount of hatred, or a longing sense of hope, the fastest rappers in the world, are here to give it to you all!
Image Credit: Getty Images
---
Co-author: Khushi Shah
Khushi has just passed her school and is now studying at PDPU. Apart from writing, she likes to sketch and dance. She also has other blogs where she posts proses and poetry.