Eminem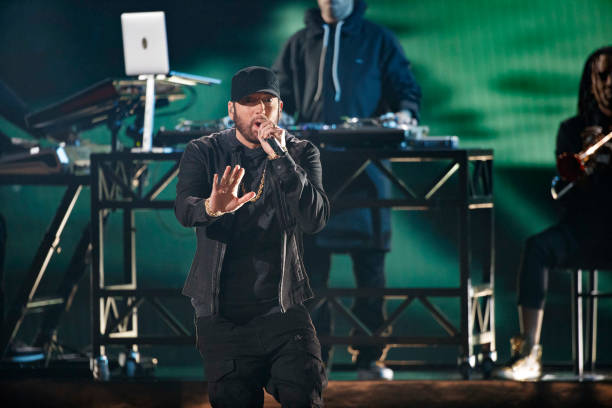 Genres: Hip-hop
Birth name: Marshall Bruce Mathers III
Years active: 1988-present
The ultimate rap god, Eminem is not only one of the fastest rappers in the world but is also a record producer and a songwriter. A monumentally talented and inspiring artist, he has won innumerable awards like The Grammys and MTV music awards and so many more. Eminem also won an Oscar for the best original song, for his song called "Lose Yourself".
Some of his other stage names are Slim Shady and M&M. With hundreds of stage-breaking live performances and with his soul-touching albums, Eminem has won hearts, worldwide, by having one of the largest fandoms in history.
What Is Eminem's World Record?
In the third verse of Eminem's (USA, b. Marshall Mathers III) No.1 single "Godzilla", the rapper squeezes 225 words into one 30-second segment – that's a rapid 7.5 words per second! "Godzilla" (2020) smashed the record he set as a guest on Nicki Minaj's "Majesty" (2018), when he spat out 78 words in 12 seconds (6.5 words per second), which in turn eclipsed his performance on the 2013 hit "Rap God" (97 words in 15 seconds; 6.46 words per second).

Source: guinnessworldrecords.com
The Best Eminem Songs of All Time
Stan
Without Me
'Till I Collapse
The Way I Am
Sing for the Moment
Twista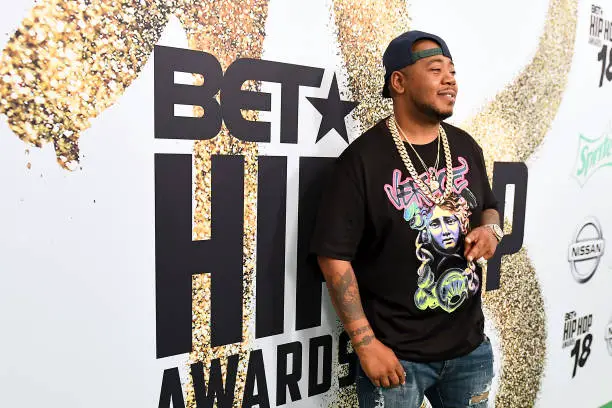 Genres: Chopper rap; Hip-hop
Birth name: Carl Terrell Mitchell
Years active: 1989-present
Tung Twista is an American rapper, who is best known for his chopper-style of rapping. He once held the title of the fastest rapper in the world according to Guinness World Records in 1992, for being able to pronounce a total of 598 syllables in just 55 seconds! Having started rapping at a young age, Twista has earned a lot of recognition for his work and way with rap. Some of his superhit raps like Adrenaline Rush, Overnight Celebrity, etc., are the ones that smashed records and won him worldwide attention.
Hip-hop and chopper rap would not have become this rife without him.
What Is Twista's World Record?
Holding the title of fastest English rapper in the world according to Guinness World Records in 1992, being able to pronounce 598 syllables in 55 seconds.

Source: https://en.wikipedia.org/
The Best Twista Songs of All Time
Worldwide Choppers
Slow Jamz
Adrenaline Rush
Overnight Celebrity
Beast
El Chojin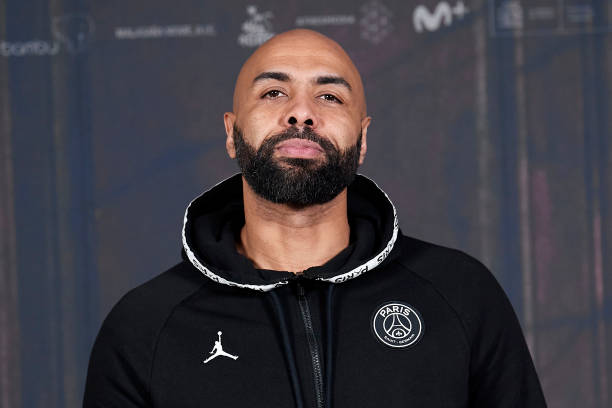 Genre: Hip-hop
Birth name: Domingo Edjang Moreno
Years active: 1992-present
This Spanish rapper and songwriter presently holds the Guinness World Record for being able to rap the most number of syllables in one minute.
He has been a part of several groups like W.F.N. and 995 and has even released music with them. Besides that, his solo career has thrived and made him stand out conspicuously. His solo record "Mi Turno" is known to be his most radical work because of its lyrics, thereby gaining him a huge amount of attention as well as respect.
The Best El Chojin Songs of All Time
Soy Y No Soy
Un Nuevo Yo Despierta
Nunca
Ponme 4
Por Las Segundas Oportunidades
Busta Rhymes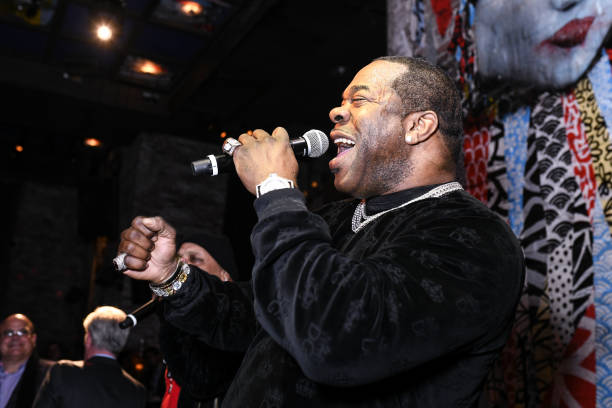 Genres: Hip-hop
Birth name: Trevor George Smith Jr.
Years active: 1989-present
His sophisticatedly intricate high-speed rhyming and iconic fashion sense are his true landmarks. Besides being a rapper, record producer and executive and a singer, Busta Rhymes, is also an actor and has been starred in many movies like Shaft, Higher Learning, etc.. He has also been identified as one of the best rappers of the 1990s by Steve Huey of AllMusic.
And because of his much-talented work in the music and rap industry, Busta Rhymes has been nominated for and has won a lot of awards and titles, for instance, he had been nominated for the Top-Selling Hot 100 Song of the Year award and has won awards for the best live performance, best hip-hop video, music video of the year and so many more!
Tech N9ne 
Genres: Hip-hop; rap-rock; hardcore rap; chopper rap
Birth name: Aaron Dontez Yates
Years active: 1991-present
This rapper, singer, songwriter, and entrepreneur, founded the record label Strange Music, along with business partner Travis O'Guin in 1999. His outstanding style and pace of rapping have made people treasure and respect his music and his personality.
Born and brought up in Kansas City, Missouri, Tech N9ne started rapping at an early age, and his emotional and personal struggles inspired him and made him want to "search for God." He went from founding a record label and achieving underground success, to becoming one of the most famous and fastest rappers in the world in no time.
Keep reading for the fastest rapper in the world...
Twisted Insane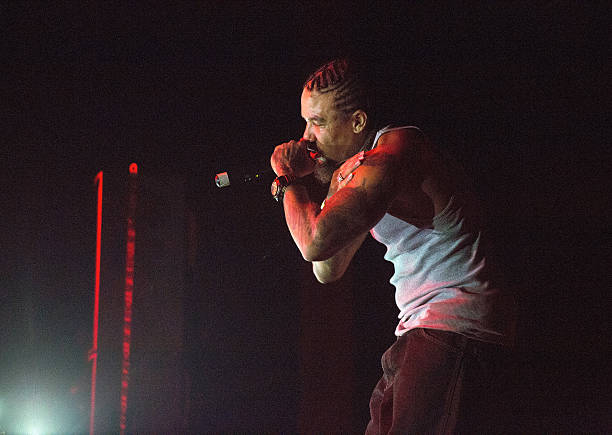 Genres: Hip-hop; horrorcore; gangsta rap; chopper
Birth name: Michael Johnson
Years active: 1996-present
Like many other rappers, he too started writing rhymes and lyrical content at the young age of 12 and has claimed that he became addicted to performing after his first live performance. Working extremely hard and releasing 11 studio albums along with finding a record label, Johnson is an incredibly talented and skilful rapper and has also released a mixtape and several compilations and collaboration albums.
With hit after hit, Twisted Insane is indeed one of the best and swiftest rappers in the world.
R.A. the Rugged Man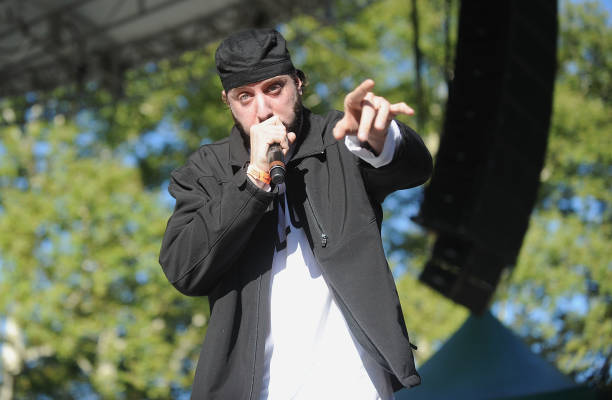 Genres: Hip-hop
Birth name: R.A. Thorburn
Years active: 1992-present
Starting his music career at the early age of 12, this American rapper is known for his outstanding lyrical skills and speedy rapping. He began recording independently from the early 2000s and has worked with several huge artists like The Notorious B.I.G., Mobb Deep, etc.
Born in New York, apart from his music career, he has also excelled in filmography by not only performing in films but also by writing and producing one.
Yelawolf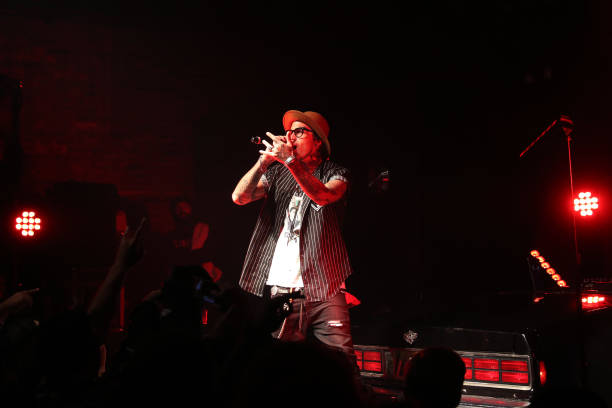 Genres: Hip-hop; rap rock
Birth name: Michael Wayne Atha
Years active: 2005-present
This talented figure did not simply stop at rapping, singing, and songwriting, he is also a recognized fashion designer as well as an esteemed business owner.
He began on his journey from 2005, working independently and released four mixtapes and one extended play (E.P.) in 2010, which gained him conventional attention and amazing response.
Explaining the meaning behind his stage name, Michael said that he chose the name Yelawolf because "it represents the duality of both his intellectual light as well as his aggressive dark side".
Krayzie Bone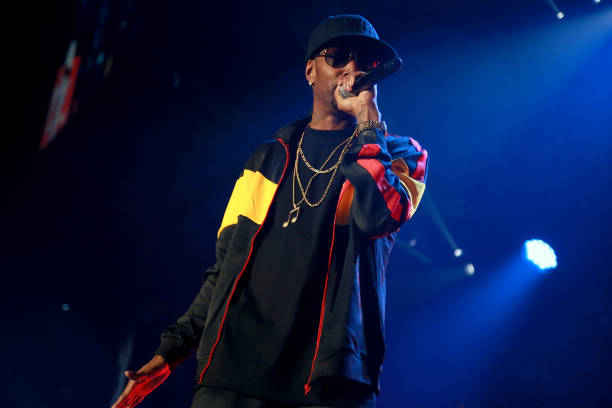 Genres: Hip-hop; gangsta rap; Midwest hip-hop; horrorcore
Birth name: Anthony Henderson
Years active: 1991-present
Henderson found success as an individual after the rap group, Bone Thugs-n-Harmony gained attention and fame, which he was a part of. In 1999, came his solo debut, through which he earned more respect and recognition.
Apart from rapping, record production and singing, he has also indulged in business-related activities like investing and was also a famous podcaster.
Tonedeff
Genres: Hip-hop
Birth name: Pedro Antonio Rojas, Jr.
Years active: 1993-present
Last but not the least, this rapper, singer-songwriter, record executive and producer, has made great progress in the rap industry with his albums like Polymer, Archetype, Hunter EP and many more. Born in Virginia, Tonedeff began writing songs and lyrical content at the age of 9.
He had also formed a group in 1989 named "The R.B.M. Crew" and worked with them, performing at talent shows and showcases, but they disbanded in 1995.
Tonedeff has also won many awards and titles, moving further in the direction of massive success, and has gifted his fans with his addictive rap music.
Tupac Shakur
Popularly known as 2PAC and Makaveli (the Don), Tupac Amaru Shakur was born on June 16, 1971, into an Afro-American family (who belonged to the Black Panther Party and were involved with the Black Liberation Army) in East Harlem, New York, USA. 
Though he began recording in early 1987, his professional career in the entertainment industry took off only in the 1990s, after the release of his debut "Same Song" from the soundtrack of the film Nothing but Trouble (1991)
Again, later in 1991, he released his debut single solo album 2Pacalypse Now. After this, his albums took a huge turn, and he ranked #11 in US Billboard Hot 100, ranked #3 on VH1's 50 Greatest Hip-Hop Artist etc.
Some of his most famous albums are: "Me Against the World", "All Eyez on Me", "California Love", "Hit 'Em Up", and so on. He was amongst the highest-selling rap artists in the world according to The Guinness Book of Records, 2004, and in 2005 he was ranked #6 of the 100 immortal artists of all times according to the Rolling Stones Magazine.
Recorded close to almost 150 songs during the final years of his life, Tupac Shakur was shot on September 7, 1996, in Las Vegas. He died 6 days later at University Medical Centre, Nevada, USA.
The Notorious BIG
Popularly known the stage names like The Notorious B.I.G, Biggie and Biggie Smalls, Christopher George Latore Wallace or in short Christopher Wallace was an American rapper and songwriter who was born on May 21, 1972, in the USA. 
Due to his plus size, he was known as Biggie amongst his classmates. After quitting school, he became involved in selling drugs and cocaine, for which he was sent behind bars several times. 
He began rapping from a very young age and subsequently, after getting out of prison, signed to the label Bad Boy Records, which came out in 1993 and gained wide popularity. In 1994, he released his solo debut album "Ready to Die", for which he was awarded the Billboards Music Awards' Rapper of the Year in 1995. 
The year after his success, Wallace got involved in the fight between West Coast and East Coast hip hop, which also led to his rivalry with Tupac, his long time friend. Wallace was also arrested because he was thought of getting involved in the act of shooting Tupac while he was recording at his studio in Manhattan. So, after he got out of jail, Tupac signed for Death Row Records while Biggie joined Bad Boy Records, which again became business rivals. 
Following March 7, when he was awarded the Soul Train Music Awards in Los Angeles, he attended an after-party the next day with members like Evans, Combs and others. The day after, on March 9, 1997, just after months of Tupac's death, Wallace too was shot dead. Just like Tupac's, his murder also remains a mystery till date. Thereafter, posthumous albums like "Life After Death", "Born Again", and other collaborative albums were released in the memory of the rapper.
Scroll down to check the next fastest rappers on the list...
Kendrick Lamar
Born in California on June 17, 1987, an American rapper, producer and songwriter, Kendrick Lamar Duckworth, embraced his musical career as a child under the name K. Dot when just at the age of 16, he released his first mixtape titled "Youngest Head Nigga in Charge".
Later on in the coming years after getting featured with several artists like Lil Wayne, Snoop Dog, 2 Chainz, ASAP Rocky, MGK and others, it was only in 2012 when Lamar's debut "Good Kid, MAAD City" was released on October 22, 2012, which instantly certified for gold by the RIAA. He was also given the title "Emcee of the Year" by Hip-Hop DX. In the next year, he was named GQ's "Rapper of the Year".
Lamar was also a recipient of 7 Grammy nominations for Best New Artist, Best Rap Song and Best Album of the Year in 2014. Later he won 5 Grammy's for the album "To Pimp a Butterfly".
In 2017, he released his single "The Heart part 4", "Humble", "Damn" and others. Lamar also produced the soundtrack for Black Panther, the Marvel super-hero film. 
His three albums which got the Grammys, are featured in Rolling Stones 500 Greatest Artists of All Times in 2020.
Dr. Dre
Born on February 18, 1965, in California, Andre Romelle Young, aka Dr. Dre dropped out of school in order to watch DJs and rappers performing live at Eve's After Dark nightclub. Later on, he ended up becoming the DJ in the same club, which inspired him as a young child.
Later in 1985, he joined the West Coast Hip-Hop club where the "Surgery" album was released, which quickly became a hit. In 1986, he joined Ruthless Records and produced the first full album, "Straight Outta Compton", from which 'F* CK the Police' became a major success. 
In 1991, Dr. Dre's debut solo album, "The Chronic" was released under Death Row Records, where he met 2PAC, and they collaborated on "California Love", which became the first song to top Billboard Hot 100 in 1995. For his performance on "Let Me Ride", Dr. Dre also won the Grammys for the Best Rap Solo Performance. His second solo album titled "2001" was released in 1999, which made a return to his roots in gangsta rap. After this, he assisted in various production houses. 
In 2010, his third solo album "Detox" was released. After that, he announced a break from his music career due to social anxiety. He also revealed to Rolling Stone that he wants to remain out of attention and stay isolated for some time.
However, in 2016, Apple revealed that it would produce the first original scripted series starring Dr. Dre. Recently, on September 30, 2021, it was revealed that Dr. Dre would perform at the Super Bowl LVI show along with other rappers like Snoop Dogg, Eminem, Lamar and others.
Ice Cube
Born on June 15, 1969, O Shea Jackson Sr. aka Ice Cube is an American rapper, actor and filmmaker. He began writing when he was in high school. Regarding his name, he said that since he was threatened by one of his classmates to slam him into a freezer and pull him out when he becomes an ice cube, it just caught him, and therefore he started using that name. 
At the age of 16, he began rapping in the NW.A group. And in 1986, he, along with his friends, formed the rap group CIA. 
Ice Cube debuted his solo album "AmeriKKKa's Most Wanted" in 1990. His second album, "Death Certificate", was released in 1991which mainly triggered anti-white accusations and hence became very controversial. His third album, "The Predator" released in 1992 and the next year, his fourth album "Lethal Injection, was released. In 1998 he released his fifth solo album, "The War Disc". He had many brief collaborations in the meantime, and in 2018, Cube released his tenth album "Everythang's Corrupt". 
Cube also has a very large acting history and has acted almost in more than 40 films like Anaconda, Barbershop, XXX: Return of Xander Cage, Are We There Yet? And many more. 
In 2020, Ice Cube joined rappers like Snoop Dogg, Too Short and E-40 to form the group Mt. Westmore whose debut album was set to release in April 2021.
Lil Wayne
Born on September 27, 1982, in Louisiana, Dwayne Michael Carter Jr., who is popularly known as Lil Wayne, wrote his first rap song at the age of 8.
In 1997, he joined the group Hot Boys, whose debut album "Get It How You Live" got released and, in a very short amount of time, became #1 on the Billboard Top R&B/Hip Hop Albums. 
In 1999, Wayne released his second solo album, "Lights Out", and subsequently, in 2002, his third album ", 500 Degreez". 
In 2006 he produced mixed tapes like Dedication 2 and Da Drought 3 instead of solo albums. The New Yorker Magazine ranked him "Rapper of the Year", in 2008, Rolling Stones entitled him "Best MC". 
After giving many successful hits, recently in 2020, Lil Wayne launched his own radio show on Apple Music titled "Young Money Radio". In November 2020, he released the name of his upcoming album for 2021 named "I am Not a Hungry Being III". 
Nas
Born and brought up in Brooklyn, Nasir Bin Olu Dara Jones, aka Nas, was born on September 14, 1973. He started rapping as a teenager along with the help of his friend Willy Graham being his DJ back then. After performing at various live occasions in 1994, he debuted his album "Illmatic", which won the Best Album the same year from The Source, an American hip hop magazine. 
After doing various guest performances on several albums, in 1998, he began working on a double album, "I Am". After getting into public disputes with Jay-Z, he gave a comeback in 2002 with the release of his album "God's Son", which went on to top the R&B/Hip-Hop album and #12 on Billboard Hot 100. 
Nas was also the executive producer of Netflix's original series, "The Get Down" (2016). He has also been praised for his unique style and lyrical techniques. He went on to be ranked #4 on MTV's "Hottest MCs in the Games" list.
"King's Disease", his 13th album, met with positive criticism and went on to win the Grammy Award for Best Rap Album at the 63rd Annual Grammy Awards. The sequel to this album was released on August 6 2021.
Snoop Dogg
Born on October 20, 1971, Cordozar Calvin Broadus, Jr., popularly known as Snoop Dogg, is an American rapper of the West Coast hip-hop culture who is also an epitome of gangsta rap.
After getting a feature in Dr. Dre's popular albums, Snoop Dogg released his own album, "Doggystyle", in 1993, which at once became the first-ever debut to top the Billboard 200 chart. His West coast slang and the exaggerated lyrical technique became quite popular in American speech and vocabulary. 
In 2012, Snoop Dogg was rechristened by a Rastafari prince in Jamaica, and he changed his stage name to Snoop Lion. Dogg also has to his credit for featuring in several films like "Training Day", "The Addams Family" etc. and also on family shows like "Martha and Snoop's Potluck Dinner Party" (2016). 
Apart from giving some of the most famous albums like "Tha Last Meal", "Reincarnated", "Ego Trippin' and so on, he also ventured into Bollywood with his first rap and having made an appearance for an Indian movie ", Singh Is Kinng". 
In 2018, Dogg released a gospel album entitled "Bible of Love". His most famous album released in 2019, "I Wanna Thank Me", which features various guest artists like Chris Brown, RJ, YG and others, received positive criticism worldwide. In 2021 he announced his schedule to perform at the Super Bowl LVI halftime show along with other rappers like Dr. Dre, Lamar, Eminem and others.
Jay-Z
Shawn Corey Carter, aka JAY-Z, is an American rapper and a hip-hop artist who was born in Brooklyn on December 4, 1969. Rapping under the stage name Jazzy, he soon changed his name to JAY-Z and found his own company Roc-A-Fella Records which released his debut album in 1996 entitled "Reasonable Doubt".
After giving out some really commendable albums, his "Vol. 2: Hard Knock Life" went on to top the Billboard 200 Hot List and also won the Grammys for The Best Rap Album. Even after announcing his retirement as a producer in 2003, he was remarkably active in music post-retirement by collaborating with Linkin Park and making a guest appearance in the albums of other artists, including Kanye West.
Later in 2009, Jay-Z released "The Blueprint 3", which generated hit songs like 'Empire State of Mind' and 'Run This Town'. This album also won the Grammys.
In 2013, he again won the Grammy for the Best Rap for "Holy Grail" and another Grammy for the best music video "Suit and Tie". He also has to his credit for winning another two Grammys in 2014 for his collaboration with Beyonce on "Drunk in Love".
In 2017, Jay-Z became the first rapper to be included in the Songwriter's Hall of Fame. He, along with Beyonce, again collaborated on "Everything Is Love" in 2018 and went on to win the Grammys for the best urban contemporary album.
J. Cole
Born on January 28, 1985, Jermaine Lamarr Cole, aka J. Cole, is an American rapper, producer and songwriter. He began rapping at the age of 12. After getting inspired by Nas, Tupac, Eminem and others, Cole began to learn how to interplay with words and storytelling and also learned various lyrics techniques. "The Come Up" is his debut mixtape.
His second mixtape, "The Warm Up", was released in 2009. The next year he was chosen as one of "50 Great Breakthrough Artists" by the Beyond Race magazine. On September 27, 2011, his album, "Cole World: The Sideline Story" debuted at #1 on the US Billboard Hot 200 list. The year after, he was nominated for the Grammys for The Best New Artist.
After returning to his hometown, Cole released yet another album, "Forest Hills Drive", in 2014, which again got nominated 58th Grammy Awards for The Best Rap Album. It also won the Top Rap Album at the Billboards Music Award, 2015.
In 2018, Cole also announced a free event for his fans where he released his album "KOD" which he said has three meanings: Kids on Drugs, King Overdosed, and Kill Our Demons which touched on topics like drug abuse, addiction, depression etc.
Revenge of the Dreamers III, which released in 2019, became #1 on the Billboard 200 list and also was nominated for Grammys Best Rap Album. His collaborative album "A Lot" received a Grammy Award for Best Rap Song, making his first Grammy Award win. Apart from songwriting and singing, Cole also has an interest in playing basketball. In 2021, he released his freestyle entitled "Heaven's EP".
Kanye West
Kanye West, an American rapper, fashion designer, producer, was born on June 8, 1977, grew up in Chicago. Before releasing his debut solo album "The College Dropout in 2004, West was formerly associated with Jy-Z's production for Roc-A-Fella Records, which produced the album "Blueprint". 
In 2005, West won the Grammys for The Best Rap Song and also the Best Rap Album. Quickly rising to the heights of stardom, West bagged three more Grammys for his Gold Digger and other solos from the album "Late Registration". 
He also worked as a producer with Beyonce, Nas and other highly known faces. But late in 2009, West spent a significant amount of time in working to improve his public image. He'd jumped onto the MTV Video Music Awards stage, interrupting Taylor Swift's acceptance speech for winning the award, to proclaim that "Beyoncé has one of the finest videos of all time." West was instantly attacked when this footage got viral on social media. Following this, a series of apologies like a stream of consciousness flooded on his Twitter feed. 
In 2015, he collaborated with Adidas, thereby revealing his fashion line YEEZY. While his fashion career got huge positive responses, he didn't stop rapping. In 2021, he announced his 10th album "Donda", which features other artists like Jay-Z, The Weeknd and others. 
Andre 3000
Andre Lauren Benjamin, popularly known as Andre 3000, is a famous songwriter, rapper, singer as well as song writer. He began his career with his collaborated album "Outkast" which was performed by Patton and Andre himself. Later in 2003, the same album released another music video, including "Hey Ya" which went on to become the international hit #1 of The 500 Greatest Songs of All Times.
Andre then started solo rapping from 2007, where he appeared on various remixes like "Green Light", "Royal Flush", "Deuces", etc. After collaborating with Beyonce in 2011 in the track "Party", it was nominated for the Best Rap Collaboration in the 2012 Grammys. Following year they again collaborated for a soundtrack for the popular 2013 movie, The Great Gatsby starring Leonardo Di Caprio. 
Along with his rapping career, Benjamin also acted in various films like Hollywood Homicide, Charlotte's Web, Semi-Pro, High Life and many more. 
He was also featured on NERD's popular album "No One Ever Really Dies" in 2017. In 2018, Andre released two songs on Mother's Day: "Me & My" and "Look Ma No Hands". He also co-wrote and featured on "Come Home" with Brandon Paak Anderson. 
Keep reading; the list of the fastest rappers of all time is yet not over...
Eazy-E
Born as Eric Wright on September 7, 1963, in Compton, California, Easy-E With fellow rappers Ice Cube and Dr. Dre, he co-founded Ruthless Records and formed Niggaz With Attitude aka NWA. He was a West Coat Rapper known for albums like 'Straight Outta Compton.'
Eazy-E released his solo album Eazy-Duz-It, which was a collective effort amongst multiple members of NWA featuring Eazy as the lead artist. NWA released the 'EP 100 Miles and Runnin' in 1990, which scored #1 on the Billboard top after Ice Cube disbanded the team in 1989.
After Eazy was admitted to the hospital in 1995 for serious pulmonary problems, it was revealed that he had caught AIDS. He quickly made his illness public, and after few weeks, passed away on March 26, 1995, at the age of 31, due to symptoms connected to cancer.
MF Doom
Daniel Dumile, popularly known as MF Doom, was born on July 13, 1971, who is noted for his signature metal mask, underground hip-hop and intricate wordplay. He started DJ-ing from a very early age and, with the help of his brother, formed the group KMD in 1988, which released their first album, Mr. Hood, in 1991.
He began freestyling afterwards, and it was only in 2004 that he produced a masterpiece named "Madvillainy". Within a span of few years, there were more releases in his well known instrumental beat series "Special Herbs".
In 2017, he revealed the demise of his son Malachi, a massive loss for the rapper over the course of his career. Post this situation he was not seen much performing solo rather, he made a guest appearance and featured in other artists albums. 
Doom's wife stated on digital networking on December 31 2020 that he had passed away in October. His demise was also notified later by his agent, but the reason for his death was not disclosed by any.
Drake
Drake, who was born Aubrey Drake Graham on October 24, 1986, in Toronto, Canada, grew up with music running through his veins. 
He earned a part in Degrassi: The Next Generation, a Canadian adolescent drama series, in 2001. Drake started striving to break into the realm of rap music while still acting on Degrassi. In 2006, he made his debut mixtape, "Room for Improvement". 
Thank Me Later, Drake's debut complete album was launched on June 15 2010, which debuted at #1 on both the American and Canadian music charts. Take Care, his second album was launched in 2011 and featured the tracks "Headlines," "Make Me Proud," and "The Motto." The album received widespread praise, obtaining the 2013 Grammy Award for Best Rap Album.
Drake proceeded to win the 2019 Grammy Award for Best Rap Song for "God's Plan," which was featured on both Scorpion and Scary Hours. Drake joined up with Future for the premiere of "Life is Good" in January 2020, and a clip combining the tunes "When To Say When" and "Chicago Freestyle" was released some few days later.
DMX
Earl Simmons, aka DMX, was born on December 18, 1970. He was interested in beatboxing, turntablism and rapping from a very young age. 
Def Jam Recordings recorded DMX's debut song, "Get at Me Dog," in 1998. The track was certified Gold by the Recording Industry Association of America (RIAA). It's Dark, and Hell Is Hot, his debut album, which was released in 1998, became #1 on the Billboard 200 list.
His fifth album, "Grand Champ," opened at #1on the Billboard 200 charts for the fifth time, leading DMX to be the first musical artist ever to have 5 successive albums opened at rank #1.
After giving many hit tracks to the music industry in 2013, he said that he has been working on his eighth album besides doing other projects in the meantime. But, on April 9, 2021, he passed away due to a drug overdose and cocaine-induced heart attack. His eighth album 'Exodus' was released posthumously on May 2021.
Ghostface Killah
Dennis Coles, who is best known by his stage name Ghostface Killah, is an American rapper and member of the Wu-Tang Clan, was born on May 9, 1970. 
Ghost narrates the narrative of his upbringing in his autobiographical song "All That I Got Is You." He made his debut alongside the rest of the Wu-Tang Clan on their highly acclaimed debut, Enter the Wu-Tang, in 1993.
Ghostface joined up with MF Doom in 2006 for the still-unreleased Swift & Changeable record. The album premiered at #4 on the Billboard 200 and #2 on the R&B charts in the United States, marking the rapper's best performance since the Wu-Tang Clan's era and the launch of his single album.
Apart from music, he also appeared in films and tv series like 'Black and White', 'Iron Man', '30 Rock', 'Luke Cage' etc.
Kid Cudi
Kid Cudi is a Cleveland-born rapper who became one of the most famous artists of his generation because of his unique lyric insights and creative approaches to composition and style mixing. Born as Scott Ramon Seguro Mescudi, his career began after he relocated to Brooklyn and signed with Fool's Gold.
After giving major hits, the sprawling Speedin' Bullet 2 Heaven came out in 2015 with a grunge-inspired rock sound. The following year Cudi returned to the rap world with Passion, Pain & Demon Slayin', which featured André 3000, Pharrell Williams, Travis Scott, and Willow Smith. The set peaked outside the Top Ten of the Billboard 200 while entering the Top Five of the R&B and rap charts.
Cudi reappeared in April 2020 with the solo song "Leader of the Delinquents." Man on the Moon III: The Chosen, Cudi's seventh studio album and the third part of his Man on the Moon series, was dropped before the ending of 2020.
Travis Scott
Travis Scott, born Jacques Webster, grew up in a Houston suburb and started creating music as a youngster. His aggressively Auto-Tuned half-sung/half-rapped vocal style made him famous in the early 2010s. Scott's debut album, Owl Pharaoh, was released in 2013 and received a BET Hip Hop Award nomination for Best Mixtape.
Rihanna's smash track "Bitch Better Have My Money," produced by Scott, was released in 2015. The singles "3500" and "Antidote" were released ahead of Rodeo, Scott's second full-length album, which was released in September, scored #3 on the Billboard 200. "Antidote" reached #16 on the Hot 100 becoming Scott's first platinum hit.
Scott released his first solo track, "Highest in the Room," after teaming with Young Thug and J. Cole on 2019's "The London" and being featured on Ed Sheeran's "Antisocial." The record went on to become the first number one album of the twenty-first century.
Nate Dogg
Nate Dogg is a rapper who was born Nathaniel Dawayne Hale on December 31, 1969. Nate Dogg renewed his passion for music by creating a rap duo with Snoop Dogg and Warren G., dubbed Three The Hard Way before being renamed 213.
He began working on his solo album in 1993 after signing with Dr. Dre's Death Row label. G-Funk Classics Vol. 1 was his debut album, released in 1996. Despite the popularity of his debut song, "Never Leave Me Alone," it was delayed due to issues with Death Row Records. In 1997, Nate Dogg quit Death Row Records and founded the Dogg Foundation label.
Nate Dogg released Music & Me for Elektra Records after his Dogg Foundation label failed. Notwithstanding his legal matters and unsteady solo career, Nate Dogg has stayed one of the most in-demand rappers in gangsta rap.
ASAP Rocky
ASAP Rocky grew up in Manhattan and was born in Harlem, New York City. He began rapping at the age of eight, influenced by artists such as The Diplomats, Mobb Deep, and Wu-Tang Clan.
'Always Strive and Prosper,' 'Assassinating Snitches and Police,' and 'Acronym Symbolizing Any Purpose' are some of the meanings of the acronym ASAP. His
Track' Peso' was leaked, which went on to become a success on Hot 97 in New York and also ranked on the US R&B chart.
He made a guest appearance during Rihanna's song "Cockiness at the 2012 MTV Video Music Awards. Despite not having had an official debut, he finished the year with a nomination for BBC Radio's Sound of 2012 poll, a role as Lana Del Rey's spouse in the singer's "National Anthem" video. Soon after, Longlive ASAP was released in 2013, with the lead single 'Goldie' climbing in the UK R&B Chart.
Tyler, the Creator
Tyler, the Creator, was born Tyler Gregory Okonma on March 6, 1991, in Los Angeles, California. In 2009, he released the mixtape Bastard, which received positive reviews from outlets such as Pitchfork and resulted to a record contract. In 2010, he released the single "Yonkers," followed by his debut studio album, Goblin, in 2011.
Following a global tour for Cherry Bomb, Okonma waited two years before releasing Flower Boy in 2017, which debuted at #2 on the Billboard 200 and garnered him a Grammy nomination for Best Rap Album.
Tyler, the Creator, has impacted newer musicians such as Billie Eilish and the unusual boy band BROCKHAMPTON, particularly its founding member Kevin Abstract, with over a decade in music and design.
Mac Miller
Mac Miller was an American musician, rapper, and record producer who was born as Malcolm James McCormick. He became fascinated with hip-hop whilst in junior high and taught himself to play a variety of musical equipment. Mac Miller signed a recording contract with the indie record label 'Rostrum Records' in 2010. His debut single, "Blue Slide Park," entered at #1 on the Billboard 200 list, instantly making him a global star.
In 2013, he published his second album, 'Watching Movies with the Sound Off.' In 2014, Mac Miller cut all connections with the 'Rostrum Records' label after a longtime partnership. In the same year, he acquired a recording and marketing agreement with Warner Bros. for his personal recording label, REMember Music.
After giving some popular hits of all time, he succumbed to death due to a drug overdose on September 7, 2018.
Childish Gambino
Donald Glover is the producer of the television sitcom "Atlanta," as well as a rapper who goes by the nickname "Childish Gambino." 
Glover, who has appeared in a variety of movies, such as Magic Mike XXL (2015), The Martian (2015) and Spider-Man: Homecoming (2017), is also a successful rapper who released his first three albums – Camp (2011), Because the Internet (2013) and Awaken My Love! (2016)
Childish Gambino was nominated for another five Grammys in 2018 after receiving two nominations in 2015. For "Redbone," he was awarded the winner of Best Traditional R&B Performance. In February 2019, "This Is America" became the first hip-hop song to receive both Song of the Year and Record of the Year at the Grammy Awards.
Wiz Khalifa
Cameron Jibril Thomaz, better known as Wiz Khalifa, was born on September 8, 1987, in North Dakota, United States. He built a name for himself in Pittsburgh and around the country after releasing his debut mixtape, "Prince of the City: Welcome to Pistolvania."
His first album 'Show and Prove' was released in 2006 and his debut single was titled "Say Yeah" which ranked #25 in Billboards Top 40.
As a homage to Paul Walker, he released the track 'See You Again', which featured in Furious 7. The song was a huge hit, reaching #1 on Billboard's "Hot 100" chart.
He released his album 'Khalifa' in 2016. 
He also has to his credit different awards like: Wiz was named a "talent to watch" by "Rolling Stone" magazine in 2006, won the "BET Award" for "Best New Artist" in 2011, won the "Teen Choice Award" for "See You Again," was shortlisted for a "Golden Globe Award" and Grammys.
Joyner Lucas
Joyner Lucas was born in Worcester, Massachusetts, on August 17, 1988. He began composing his own lyrics when he was just 7 years old.
Through the Dead Silences record label, he released his debut solo mixtape, titled "Listen 2 Me," in 2011. On October 3, 2013, he released his second mixtape, 'Low-Frequency Oscillators.' 'Along Came Joyner' was released on April 5, 2015, and it earned him a spot in the 2015 BET Hip-Hop Awards Cypher.
On November 28, 2017, Lucas launched the non-album track "I'm Not Racist," which is both his most popular and divisive song to date.
Logic
Logic was born Sir Robert Bryson Hall II in Rockville, Maryland. He began rapping when he was in his teens, and in 2009, he published his debut mixtape under the pseudonym Psychological. Logic signed the indie label Visionary Music Group after the release of Young, Broke, & Infamous in 2010, at which point he had modified his name.
Under Pressure, the artist's major-label first album, was released in 2014. the following year The Incredible True Story, an ambitious concept album set 100 years in the future, debuted at number three on the Billboard 200.
Logic released the first singles from his third full album, Everybody, in early 2017, just after his second album reached a hit. 'Everybody' was nominated for Grammy awards in the fields of Song of the Year and Best Music Video.
Logic announced his return to music in June 2021, and his new single "Intro" debuted at #26 on the Billboard charts.
The Game
Jayceon Terell Taylor, better known as The Game, was born in Los Angeles, California, on November 29, 1979. Taylor spent a lot of time listening to hip-hop music before deciding to be a rapper.
On January 18, 2005, he released his first major album, "The Documentary," which debuted at number one on the Billboard 200. Following his transfer to Geffen, The Game wisely spent most of his time working on his next album, "Doctor's Advocate," collaborating with Kanye West, Jamie Foxx, will.i.am, and Snoop Dogg etc.
Game started working on a new album, The R.E.D., in May 2009, which was eventually launched on August 23, 2011, and it debuted at #1 on the Billboard 200 Albums Chart. 
His fifth album F.I.V.E. which featured Tyga, Big Sean, Wiz Khalifa and others, was released in 2012 which again debuted at #5 on the Billboard 200. 
The list is not yet over; here are some more of the incredible fastest rapper...
Future
Future was born Nayvadius DeMun Wilburn in Atlanta, Georgia on November 20, 1983.
Future produced a trilogy of mixtapes dubbed "1000," "Dirty Sprite," and "True Story" from early 2010 to early 2011. Future also released his new mixtape, 'Streetz Calling,' after signing a contract with A1 Recordings. 'Pluto,' his debut album, was released in April 2012.
Future released another mixtape, 'Purple Reign,' in January 2016, and it was so well received that he became the quickest musician to have three number-one albums on the Billboard 200.
Future released two albums in 2017, the sixth of which, named 'HNDRXX,' debuted at #1 on the Billboard 200 for the first time, allowing Future to be the first artist to launch two albums at top #1 at the same time.
Pusha T
Terrence Thornton, better known as Pusha T, was born in the Bronx and reared in Virginia Beach. Pusha T's solo career came after years of developing his lyrical abilities and slogging in the music industry. 
Fear of God, a street-level mixtape, and its official sequel, Fear of God II: Let Us Pray, were both released in 2011 under G.O.O.D. Records. My Name Is My Name, his official debut album, was published by the label in 2013.
Daytona, Pusha T's highest-charting record to date, was an acclaimed and popular triumph, featuring on hundreds of year-end Best Albums lists and earning him a Grammy nomination for Best Rap Album.
Denzel Curry
 Denzel Rae Don Curry, aka Denzel Curry, was born in Carol City, Florida, on February 16, 1995. When he was in sixth grade, he became fascinated in rap and learned how to do it. Mike Dece, one of his collaborators in the hip hop group 'Raider Klan,' referred him to Space Ghost Purrp. He produced his first mixtape, 'King Remembered Underground Tape 1991–1995,' and released it in 2011.
He quit the band' Raider Klan' in 2013 and began working on establishing himself as a solo artist. On September 3, 2013, his first album, 'Nostalgic 64,' was published, and Mike Madden of 'Pitchfork Magazine' named it one of the top ten tracks of the year.
Big Sean
Sean Michael Leonard Anderson, best known professionally as Big Sean, is an American rapper who was born on March 25, 1988, in Michigan. With his debut, Finally Famous: The Album, Big Sean, who has built a web presence with his trilogy of mixtapes, eventually moves to the front.
Big Sean's career took off after he performed on the BET Awards show in October 2010, 2 months after attaining the "New Joint" title at 106 & Park. On VEVO, the mixtape became the most popular at #1.
TWENTY88, a collaborative album with singer Jhené Aiko, was released in 2016 and reached number one on the Billboard R&B/Hip-Hop Albums list. "I Decided", Sean's fourth studio album, was dropped in 2017 and quickly gained his second Billboard 200 #1.
Method Man
Clifford Smith, also known as Method Man, was born in Hempsted on April 1, 1971. He was the first single breakout star from Wu-Tang Clan's band, releasing a string of albums, including his debut Tical in 1994.
The album debuted at number four on the charts and immediately went platinum. Meth had spent most of 1998, in addition to making the album, establishing his acting career; after a few little roles, he had his first significant big-screen cameo in Hype Williams' Belly.
After years of appearing in programmes and films such as The Good Wife and Red Tails, he rejoined with Wu-Tang in 2013 for the single "Family Reunion," which charted the Top 50 on the Billboard 200.
Chance the Rapper
Chance the Rapper is the stage name of Chancelor Johnathan Bennett, who was born on April 16, 1993. In early 2011, he released his debut mixtape, '10 Day.'
On Billboard's Top R&B/Hip-Hop Albums, 'Acid Rap' debuted at number 63. It was also included in the '50 Best Albums of 2013' list and reached number 26 on the 'Rolling Stones' chart.
After recording his third mixtape, 'Coloring Book,' he established himself as a hip hop artist. The album peaked at number eight on the 'Billboard 200.' It also received three 'Grammy' nominations, including one for 'Best Rap Album.'
Nicki Minaj
Onika Tanya Maraj was born in Saint James, Trinidad, on December 8 1982. She wrote her first rap when she was 12 years old. Minaj took on backup singing gigs for regional New York City rappers in order to get into the music industry.
"Massive Attack," her debut song, was released in 2010, followed by "Your Love." She won the Best Hip Hop Female at the annual BET Awards two months later.
Minaj made a cameo appearance on the famous television show American Idol in March 2012. Minaj's presence in the 2012 Super Bowl drew a national attention. In the game's halftime performance, she has sung alongside Madonna. Minaj followed up with the album Pink Friday: Roman Reloaded, which was launched a short while later. The song was a huge success, hitting the top of the mainstream, R&B, and rap charts.
In 2020, she worked with Meghan Trainor on "Nice to Meet Ya" and with Doja Cat on a remix of "Say So," which became Minaj's first Billboard Hot 100 #1.
Rakim
Rakim was born William Griffin, Jr. on January 28, 1968. At age 16, he converted to Islam, adopting the Muslim name Rakim Allah.
Rakim signed a new deal with Universal, and in late 1997, he released his first solo album, The 18th Letter, which debuted at number four on the album charts and garnered mainly positive reviews.
Rakim appeared on the female R&B artist and Aftermath labelmate Truth Hurts' track "Addictive," which reached the Top Ten in the summer of 2002.
21 Savage
The Atlanta-based musician, born Shéyaa Bin Abraham-Joseph as 21 Savage, made his debut with the DJ Plugg-produced "Picky" in 2014.
Issa Album, 21's true first full-length on major-label Epic, was released in 2017, shortly after Savage Mode was certified gold by the RIAA. It was the source of the number 12 Hot 100 smash "Bank Account."
In 2018, he released I Am > I Was, which debuted at number one on the Billboard 200. Savage Mode II, his 2020 joint album with Metro Boomin, debuted at number one on the Billboard 200 and became a worldwide smash.
Lil Baby
Dominique Jones, better known as Lil Baby, was born in Atlanta, Georgia, in 1994. After starting his career in 2017, he immediately became well-known. Following a series of soundtracks, his fame rose in 2018, when he produced his first album Harder Than Ever and Drip Harder, both of which charted in the Top Ten of the Billboard 200.
With his second studio album, My Turn, he topped the charts in 2020 and then again the following year with The Voice of the Heroes, a joint recording attempt with Lil Durk.
Juice Wrld
The Calumet Park musician, born Jarad Higgins aka Juice Wrld in 1998, grew up playing the piano, drums, and guitar before moving to rap freestyling in high school.
His early tracks were all shared online before the release of his Juice WLRD 999 EP in 2017. The album featured the songs "Lucid Dreams" and "All Girls Are the Same" which were produced by Nick Mira and Sidepce. Both songs appeared on his official first full-length, Goodbye & Good Riddance, which reached number 15 on the Billboard 200 chart.
On December 8, 2019, he died of a heroin overdose after a medical incident at Chicago's Midway International Airport. Legends Never Die, a posthumous album, was released in July 2020 and debuted at number one on the Billboard 200.
Lil Uzi Vert
With the release of "Dej Loaf" in 2014, Uzi's career took off. Two of the mixtape's songs, "You Was Right" and "Money Longer," made the Billboard Hot 100, while the mixtape itself charted in the Billboard 200 Top 50. 
The Perfect Luv Tape was released a few months later, and it reached number 55 on the Billboard 200. His partnership with Migos, the worldwide sensation "Bad & Boujee," started its way to the top of the Billboard Hot 100, reaching #1 at the start of 2017.
Eternal Atake, his second studio album, was released in March 2020. The album debuted at the top of the Billboard charts.
Don't forget to share this list top 50 fastest rapper in the world with your friend, family, and colleagues.
10 Fastest Rap Songs
If you are looking for What are the fastest rap songs? then here is the list of 10 fastest rap songs:
Break Ya Neck by Busta Rhymes
Rap God by Eminem
Worldwide Choppers byTech N9ne
Creep Fast by Twista
The Evergassin Gobstopper by Twisted Insane
From Da Tip of My Tongue by Twista
Can You Keep Up by Busta Rhymes
Midwest Choppers 2 by Tech N9ne
Mr. Tung Twista by Twista
I'm on Everything by Bad Meets Evil
Richest Rappers in the World
Are you looking for the list of richest rappers in the world? Here, is the list:
Kanye West
Jay-Z
P Diddy
Dr. Dre
Eminem
Master P
Usher
Drake
Ice Cube
Pharrell Williams
Snoop Dogg
Lil Wayne
LL Cool J
Birdman
Swizz Beatz
Adam Horovitz
Michael Diamond
Pitbull
Timbaland
Akon
Nicki Minaj
Kendrick Lamar
Will.I.Am
Rev Run
Nas
Conclusion
Rap is more than what it is shown because it tends to bring out all your feelings and emotions and makes you feel connected and attached to both the song and the artist. And these utterly talented artists, who rap as fast as the speed of light, are going to have you absolutely hooked onto them.
Be it rage, love, an intense amount of hatred, or a longing sense of hope, the fastest rappers in the world, are here to give it to you all!
Who Is the Fastest Rapper in the World 2021?
Here, is the list of fastest rapper in the World 2021:
Eminem 
Busta Rhymes
Twista minutes 
Outsider
Tech N9ne 
Twisted Instane 
Krayzie Bone 
Tonedeff 
Crucified 
Rebel XD
Image Credit: Getty Images