Diwali is one of the most important festivals in India and is celebrated on the 15th day of Kartik month according to Hindu Calendar. On average it is five days long and falls in usually 20 days after Dussehra. Diwali 2020 will be celebrated on 14th November all over India. Diwali 2021 will be celebrated on 4th November. The word Diwali is interchangeably used by Deepawali, which is a Sanskrit word made from deep meaning lamp and avali meaning row. Hence, the festival is represented by countless rows of candles, lamps and lights across the length and breadth of the country.
This beautifully bright festival is laden with a lot of interesting stories- a few myths and few facts. Let's look at some of them.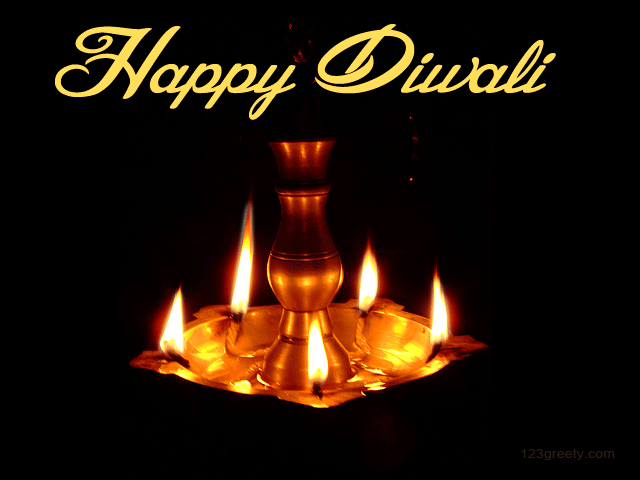 Image Credits: happydiwalii2017.com
This article will cover the following topics:
What is Diwali and why is it celebrated?
Diwali 2020
Diwali - what is it?
What Diwali means?
History of Diwali
Diwali 2021
Best Diwali Quotes
Diwali Messages, Diwali Greetings, Diwali Wallpapers, Diwali Wishes, Diwali GIFs, Diwali Invitations, Diwali Cards
Diwali Wishes For Friends and Family
May the Diwali lights brighten your life and Rangoli add more colours to it. Have a blessed Diwali!
Wishing this Diwali brings you all kinds of prosperity in your life. May God bless you with sound health and joyous moments. Happy Diwali.
I pray to God on this Diwali to bless you with peace, prosperity, and fortune. Happy Diwali!
Let us celebrate this Diwali and promise ourselves to fight against all the wrongs. Happy Diwali!
May the light of the diyas guide you towards the way of wealth and prosperity. Happy Diwali!
May this Diwali bring new opportunities and hope in your life. Enjoy the festive to the fullest!
Happy Diwali! Wishing the light of the lamp brighten up your life and guide you, always.
Diwali is the occasion of joy, peace, and celebration. Enjoy and celebrate it with your loved ones.
This Diwali, illuminate your life, home, and surroundings with lights and colours. Have a safe and green Diwali!
May this Diwali burns all the bad times and things for you and helps you enter in good time. Have a happy Diwali, friend.
Happy Diwali to you and your family. May the darkness be cast away and hopes to rejoin your life.
May this Diwali your life be as colourful and bright as the lights of Diwali. Joy and gaiety surround you and your family forever. Happy Diwali!
May this festival of joy brings more happiness in your life. Happy Diwali!
On this beautiful occasion of Diwali, I wish for new opportunities, new hopes, and new kinds of happiness for you. I love you so much. Happy Diwali.
May these illuminating Diwali lights surround you and your loved ones with happiness and positivity. Happy Deepawali!
May the lamps light up your house and heart and bless you throughout the year. Tons of love!
May this Diwali bring prosperity, wealth, and success for each one of our family. Wishing you all a great time on this holy night. Happy Diwali!
Best Happy Diwali Messages
Hope the festival of lights brings your way bright sparkles of peace, contentment, joy, and happiness which stays with you throughout this year and also in the years to come. May the lamp of joy remain illuminated in your life now and forever. Have a joyous Diwali!
Just like the colours of rangoli, hope this Diwali brings new smiles, undiscovered avenues, and different perspective and unbound happiness.
May these fireworks burn away all our troubles, problems and sorrows, and may these light up our life with happiness, joy, and peace this wonderful Diwali.
For this special time family and friends gets together for fun. Wishing laughter and fun to cheer your days, in this festive season of Diwali and always...
Candles to enjoy life; Decorations to light life; Presents to share success; Fire Crackers to burn evils; Sweets to sweeten success, And worship to thank god! Wish you a joyous and prosperous Diwali!
Let's celebrate the festival in the true sense by spreading joy and light up the world of others.
Have a wonderful Diwali and a great New Year!
With the shining of diyas and the echoes of the chants, may prosperity and happiness of this festival of lights fill our lives.
A warm Diwali wish for every happiness. May the warmth and splendour, that are a part of this auspicious occasion, fill your life with happiness and bright cheer, and bring to you joy and prosperity, for the whole year.
May this Diwali bring universal compassion, the Inner joy of peace and love and the awareness of oneness to all. Have a happy, safe, and blessed Diwali!
May the supreme light illumine your minds, enlighten your hearts and strengthen the human bonds in your homes and communities.
Happy Diwali GIFs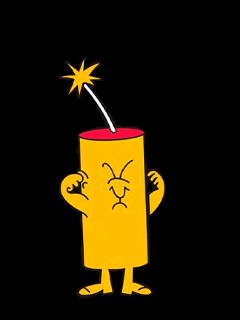 Best Diwali Wallpapers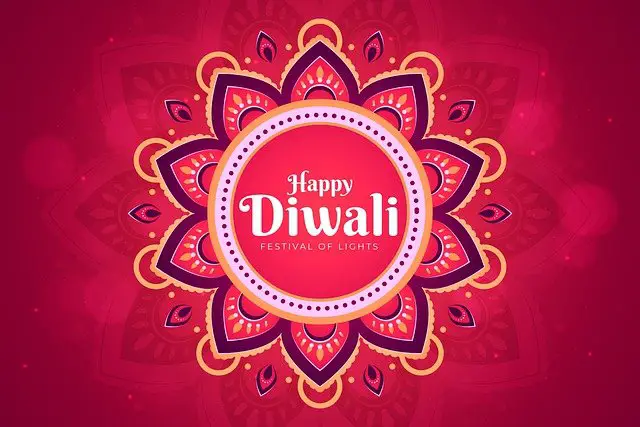 Historical Background
India being so diverse, Diwali has different historical aspects and celebrated in numerous ways all across the sub-continent owing to the different stories people believe. Generally, the theme remains the same- the victory of good over evil and right over wrong. This harvest festival is celebrated by people from varied religions including Hindus, Sikhs, Jains and Newar Buddhists.
Most popular epic being the return of Rama, wife Sita and brother Lakshmana to Ayodhya from 14 years of exile after defeating Ravana. All the people of Ayodhya welcomed their Prince by lighting diyas and lanterns.
The festival is also marked by Hindus worshipping Goddess Lakshmi who is said to be the deity of prosperity. The night of the festival is the time when she married Lord Vishnu.
Another popular story is about why the first day of Diwali is called Naraka Chaturdasi (some also call it the second day or small Diwali). It is related to Lord Krishna killing the demon Naraksura. The second day being Amavasya or the new moon, which is mostly the main day. The third day is called Kartika Shudda Padyami when Bali, the King of Kishkinda comes out of hell and rules the earth. The fourth popularly known as Bhai Dooj, which is observed to celebrate the brother-sister relationship.
Many Hindu communities believe Diwali as the start of the new year.
In Jainism, Diwali holds a special significance as it is celebrated as the anniversary of Nirvana, the release of Lord Mahavira and marks the end of the year for them. People of this community celebrate the festival in more or less the same way by lighting lamps, although it is traced back to a different story. For Mahavira's final teaching, 18 kings have gathered and are said to have ordered the lighting of lamps in respect of the 'great light, Mahavira'
In Sikhs, Diwali is celebrated along with another occasion Bandi Shor Divas (prisoner release day). On this day, Sikh's Sixth Guru, Guru Hargobind Sahib Ji returned after being released from Mughals.
Mostly the festival is not celebrated by Buddhist except Newar People of Nepal who worship Vishnu and Lakshmi. The celebration is more of observance of freedom within Mahayana Buddhist to worship anyone for their worldly betterment.
How It is Celebrated
People will prepare for the celebration by cleaning, whitewashing, renovating, and decorating their homes and offices with diyas, candles, strings of electrical lights and rangoli. Many also leave the diyas floating on rivers and streams.
Day 1 is also called Dhanteras, which is believed to be an auspicious day for shopping. Many people purchase utensils, jewellery, religious statues, home equipment's etc. But mostly known for buying gold. Diwali-special colourful clay toys are other things kids look forward to.
They also wear their finest clothes and offer puja to Goddess Lakshmi. Many families also worship Goddess Saraswati, the embodiment of literature, music and learning. Kubera, the Lord of wealth, is also regarded during this time. Bengali families worship Goddess Kali on this occasion.
Lightning fireworks, indulging in feasts and sharing sweets, kheel batashe and fruits with relatives and neighbours, is another important part of the celebration.
Diya and rangoli making competitions, music and dance performances are also organized all across the nation in schools and offices. Many businesses give away bonuses or gifts and sweets to the employees.
In few Marathi and South Indian families, people also indulge in oil massages followed by a ritual bath before sunrise. They then pay a visit to temples.
During this time in many rural areas and small towns, people organize fairs (mela) where locals assemble small rides, carousels and Ferris wheel. Food stalls, toy shops and other handicrafts are also present.
Other Interesting Things About Diwali
There are legends that on this day that Goddess Lakhmi roams the earth. Being Amavasya, we need to keep the streets illuminated for her.
There is another story of a robe with 52 tails which is related to Diwali. As mentioned, Sikhs especially celebrate the festival to commemorate the release of Guru Hargobind Sahib Ji in 1619. But when he was ordered to be released, he refused to leave unless 52 other Hindu political prisoners were released too. The then Emperor Jahangir allowed releasing as many as could hold onto Guru Ji's robe. The Sikh Guru got a special robe made with 52 tails on it, allowing all the 52 prisoners with him.
The city of Leicester in the UK is famous for holding the best and largest celebrations outside India. With a huge population of Indians residing across the globe, Diwali has gained global popularity and is celebrated in countries like- Pakistan, Indonesia, Fiji, Australia, Canada etc.
Hence, it is a national holiday in not just India but also Fiji, Guyana, Malaysia (except Sarawak), Mauritius, Myanmar, Nepal, Singapore, Sri Lanka, Suriname, and Trinidad and Tobago. In Pakistan, Diwali is an optional holiday.
Diwali also offers an occasion to try their luck at gambling. Although gambling is mostly illegal in India yet on this day family and friends, meet together in their houses to play a hand or compete for a friendly dice game. The legend says Goddess Parvati played dice with her husband Shiva and enjoyed so much that she proclaimed whoever plays dice this day shall be blessed with wealth.
Although its history is mainly rooted in great wars between good and evil, now Diwali serves as a day when India and Pakistan put aside their animosity and exchange sweets and gifts. At least that's how the soldiers of both the nations at Wagah border celebrate it.
Rangoli is a colourful design made on the entrance of houses and other buildings using coloured rice, coloured sand, quartz powder or flower petals. There are many beliefs related to this art- One being it is made by unmarried girls before dawn to welcome Lord Thirumaal. Rangoli is also mentioned in Ramayana at Sita's wedding pavilion. It is supposed to bring good luck, and some even believe that the most ancient orthodox symmetrical designs can bring serenity and healing.
Delhi has been infamous as the most polluted capital or sixth most polluted city. But it had touched all-time high (500) last year, a day after Diwali celebration which included burning crackers.
A lot of Chinese lights are imported every year by Indian buyers for Diwali. However, this year due to increasing tensions between the two countries at borders and overall political unrest, the availability of these cheap lights might be under strain. The Chinese exporters have been reportedly asking full advance payment for LED's from Indian buyers who already might be looking at the consequences of the derailed economy.
Conclusion
These are unprecedented times and so let's make this Diwali even more impactful than ever. Let's do away all the evils from our lives and try for every little good that we are capable of. Not just have a safe Diwali but also one that is more ecological and economical for the whole country. This year we have a good reason to give a chance to local manufacturers when it comes to decorative lights. Not just that but also, this year we experienced the value of breathing in uncontaminated oxygen. Let's not forget it and try to keep the crackers away.
This Diwali brings so much hope and promise. With convalescing global health and economy, each of us needs little motivation for good-over-evil. May this Diwali bring good health and make us able enough to welcome Goddess Lakshmi into our lives.
Happy Diwali!
---
Co-author: Shreya Arya
A digital marketing enthusiast with experience in HR and hospital management, Shreya has wide interests ranging from philosophy, psychology to latest trends in automation. She is also a freelance content writer and loves lending beautiful words to ideas and feelings.